Clean Ocean Sailing
is creating a better world.
Select a membership level
You are on board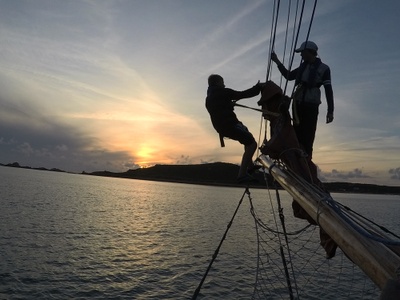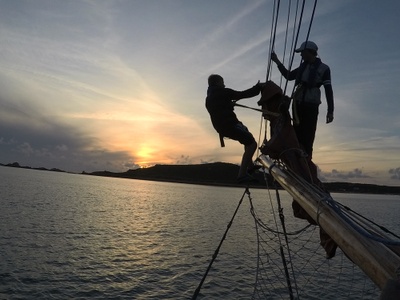 Thank you for choosing to support our mission! 
We'll thank you on our website and social media. We will keep sending you videos, pictures and articles about our ecological sailing adventures.
 For every $2 we can pick up a handful of deadly marine rubbish.
Your name will sail with us
On any water we cross, you are sailing too!
Your name will be burned into the wood on our mothership, the 110-year-old wooden boat The Annette  (Plus You are on board tier all included).
For every $10 we can find and support new volunteers for our cleanups.
You are a proper pirate!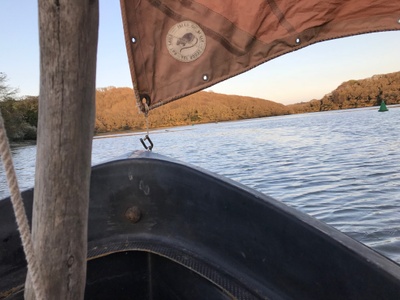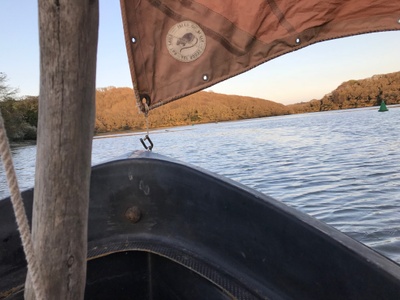 Welcome to our pirate fan club!
Every once in a while you will get a random surprise one creations we do on the side (Plus Your name sailing with us tier all included).
As little as $20 donation clears one mile of coastline.
About Clean Ocean Sailing
Join us! We are on a mission to remove plastic waste from the hard to reach parts of our shores.
We founded Clean Ocean Sailing with the aim of cleaning our coasts and oceans sustainably under sail, and raising awareness about ocean plastics. We are restoring our 111-year old sailing boat to carry out this mission.
We are
Sailing, rowing and paddling to inaccessible places to collect marine litter
Running workshops on repurposing and recycling marine litter
Raising awareness in our community about the amount of plastic waste in our marine environment and the damage it does
Inspiring a wider audience to join the fight against plastic pollution by organizing shared events and experiences
Restoring 'Annette' as a craft with an environmental mission
We have owned our beloved boat The Annette for just over 10 years now. She is a gaff-rigged schooner, 66 foot, 55 tonnes, extremely strong carvel oak planked on oak frames. She was built to sail in the harshest conditions and is, to this day, extremely seaworthy.
For her 110th birthday we are giving her a vital new purpose. She is going fishing again, but this time not for fish - for marine plastic!
We started weighing, counting and recording the amount of marine litter that we collected on our cleanups in December 2017. Since then, we have collected more than 5339,07 kg of man-made rubbish from the sea. That's 35 328 individual pieces removed from our waters.
More than 100 volunteers have joined us, lending a hand in their various areas of expertise to help us make the movement work in bigger scale. They help us on cleanups, in restoring The Annette, with social media, office work, graphic design, making videos, writing articles, talking to and helping businesses to become plastic free, coordinating events and motivating us to continue to carry on with our vital mission.
We are very grateful and happy to have this amazing team of volunteers on board with us at Clean Ocean Sailing. We wouldn't be able to achieve any of this without volunteers, partners and our financial supporters!
Let's create a bigger community to continue looking after our marine environment on a wider scale. The ocean is huge, and we are just tiny fish swimming in it. We are committed to doing our best to clean up the horrendous amount of plastic litter that humans are putting in to the rivers and ocean each moment, and we'd love to have you on board.
You can be part of Clean Ocean Sailing right now.
Become our Patron.
For more details visit
www.cleanoceansailing.com
or follow us on social media. 
WE ARE NEW ON PATREON, OUR PAGE IS A WORK IN PROGRESS! :) Please feel free to comment, lend us your advice and your expertise: what are we missing, what we could change etc. We love to hear from you! And we would love YOU to become our patron.
We will celebrate our first 100 patrons releasing video about Clean Ocean Sailing activities we already done together with amazing volunteers.


1 of 2
Recent posts by Clean Ocean Sailing
How it works
Get started in 2 minutes