Climbing Nutrition
is creating High-Quality Features on Nutrition for Climbing
Select a membership level
Tier I: Yellow-Bellied Marmot
What You Get for $1 a Month:
Access to patron-only news and polls on this site. Get information on upcoming features and have your voice heard!
Tier II: Lang's Crag Lizard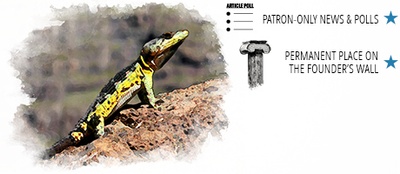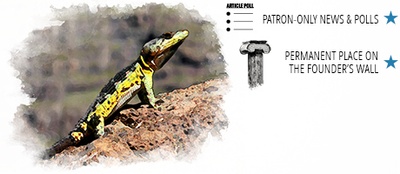 What You Get for $3 a Month:
Access to patron-only news and polls on this site. Get information on upcoming features and have your voice heard!
Your name on the Climbing Nutrition Founder's Wall as a permanent record of your generosity.
Tier III: Lar Gibbon
What You Get for $5 a Month:
Everything from Tiers I and II.
A handwritten thank you postcard from Brian.
About Climbing Nutrition
I'm Brian. I'm a climber, a writer, and a sports nutritionist. I write the blog 
Climbing Nutrition
, I'm one of the hosts of the podcast 
ClimbSci
, and my mission is to be a
trusted voice
bringing high-quality, science-based nutrition and sports science advice to the climbing community. I'd like your financial support in achieving this mission---but first let me tell you a bit about my projects and how your pledge supports my goals.
Climbing Nutrition: Science-Driven, Climbing-Focused Nutrition & Diet Information
Climbing Nutrition is a
science-driven, climbing-focused nutrition website
where climbers of all disciplines can get honest, accurate information about their diet. Using peer-reviewed research as the basis, I cover sports supplements, performance nutrition, common myths, and more, all in an effort to help you be the strongest, healthiest climber you can be as well as to increase community awareness of healthy nutrition practices (and unhealthy ones, too).
Most of my articles are long-form (2000-4000 words; that's about 4-8 pages long) and in-depth. I don't just give you a quick synopsis of a topic—I explore it from all angles, link to relevant research, and address the potential controversies. When you finish an article, I want you to feel like you're as much an expert in it as I am, and to feel confident in the choices I encourage you to make.
In addition to "one and done" articles on climbing and nutrition-related topics, I also take even deeper dives in the form of "series" on certain topics:
Supplement Guides: For most climbing-relevant supplements, I've compiled all the current research, distilled it into a general recommendation, and then expand on how it affects (or does not affect) you as a climber. I'll be honest, there are a lot of bad supplements out there that simply aren't worth your money---these guides are meant to help you choose only the effective ones and avoid dropping cash on the ones that aren't effective.
Macronutrient Series: Macronutrients (carbohydrate, fat, and protein) are the foundation of our diet, but there are numerous misunderstandings swirling around them. In these series, I try to outline how a macronutrient works in conjunction with our physiology so you can gain a deeper understanding of it and make a better decision in the face of so much misinformation.
Reader Questions: I privately answer at least a couple questions every week, and sometimes those questions are relevant to everyone. When this is the case, I either answer the (anonymized) question in a short-form article or write a long-form article when warranted.
Over the past five years, I've covered so many topics that Climbing Nutrition is beginning to feel like an encyclopedia for climbing-specific sports nutrition. There have been more- and less-active periods on the site, but overall I'm happy with where I've taken it and the wealth of information it offers novice and advanced climbers alike.
ClimbSci: Conversational Yet Detailed Examinations of Sports Science Topics for Climbers
A couple years ago, I partnered with Tom Herbert of 
useful.coach
to create the podcast 
ClimbSci
. Like myself, Tom is deeply passionate about increasing climbing community awareness of sports nutrition and science topics. We're both confined by our schedules and live on two different continents, so we haven't been great about getting ClimbSci on a routine, but we also have no plans on stopping and would love to see ClimbSci become something we can schedule our lives around.
How Do You Help With Climbing Nutrition's Mission?
If you look around the web for other nutrition content, you might notice that the majority either advertise for foods or supplements or are "sponsored" by food or supplement companies; this is true even (or perhaps particularly) for well-known nutrition sites written by individuals who claim to be unbiased and science-driven. Research has long been clear that accepting even seemingly minor gifts (like pens) from companies influences attitudes---how much more do you think literal financial support biases a person and motivates them to write about topics with consideration for their supporters' goals?
From the very beginning, I knew it was important for my mission to remain as unbiased as possible, and that meant not advertising supplements, accepting sponsorships, or taking offers to write softball articles on nutrition topics. At first, this was incredibly easy---nobody knew about Climbing Nutrition and so no one made any offers! As the site began to become more well-known, though, it's been clear I had the right idea.
Look, I didn't start this site to make money---I started it because I was tired of the misinformation (or plain lack of information) I kept seeing in my then newly adopted community. I wanted to help and thought this was my best way to do so. I stand by that, and my goal still isn't to make money, but rather to be a truly trusted voice; a person the community understands isn't biased by anything aside from his own convictions.
That being said, I do occasionally have ideas I'd like to execute on Climbing Nutrition or ClimbSci that I simply don't have the spare funds to finance. Over the years, these ideas have ranged from fairly small (making t-shirts) to incredibly optimistically wishful (funding entire studies). Mostly, though, I wish I had the funds for small things: paying guest authors reasonably, upgrading my hosting so the site runs faster, devoting more money towards funding ClimbSci's list of expenses, and in general making Climbing Nutrition a better site.
Patreon is an amazing resource to make this happen because it biases me in perhaps the only beneficial direction:
it biases me towards you, the reader!
 The more financial support I receive from my patrons, the more motivated I am to continue to write unabashedly truthful articles, even when it flies in the face of popular opinion. If I'm to be biased at all, this is how I'd like to have it: biased towards doing the best by you.
What You Get When You Support Climbing Nutrition
The principal reason you should support Climbing Nutrition is because it's a worthy cause and you believe in the same mission I do. There is a satisfaction to being a patron of causes you believe in, even if just for a short while.
Similar to how I want to remain unbiased, I don't want to paywall any content and make it patron-exclusive---that would really fly in the face of my goal to improve community understanding! With this in mind, none of the tiers grant you any special access aside from the $10/month pledge (but honestly, this just grants you a face-to-face; if you email me a question, I'll answer it!).
In the past there have been small, unpredictable benefits as well. For example, I made a bunch of ClimbSci tanks and sent them out to patrons who wanted one. It's likely I'll do something like this again in the future, particularly if patronage increases.
Become My Patron and Support Open-Access, Science-Based, High-Quality Climbing and Nutrition Writing
This is really the most I can say—become my patron, and you'll be supporting open-access, science-based, high-quality climbing and nutrition writing, and you'll be helping spread that information to everyone else. I want all climbers to be healthy, safe, and strong, and I hope you'll help me in my mission, either financially or just by telling others.
Cheers!
By becoming a patron, you'll instantly unlock access to 6 exclusive posts
By becoming a patron, you'll instantly unlock access to 6 exclusive posts
Recent posts by Climbing Nutrition
How it works
Get started in 2 minutes