CloverTac
is creating A Better Firearm Lifestyle Community
Select a membership level
Practical Level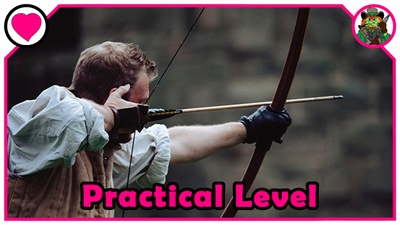 special Patron only access
shout outs
#CloverTacCrew Limited Edition Sticker
#TacticalLeprechaun Sticker
(one time promotional gift)
 moderator status on all chats 
(requires one year of patronage)

Marksman Level
all lower level perks
#TacticalLeprechaun Poker Chip
(one time promotional gift)

Sharpshooter Level
all lower level perks
moderator status on all chats
(instant)
CloverTac dog tag
(one time promotional gift)

About
Who Is CloverTac


CloverTac is a pro firearm media/social media company based out of Texas. We strive to further the efforts of bringing together the firearm lifestyle community with various projects related to the Second Amendment, responsible firearm ownership, youth shooting sports and more. After learning about all that we do below, we hope you consider supporting those efforts.
Where To Find CloverTac

We produce a variety of content across many multiple platforms such as
FULL30
,
GunStreamer
,
iHeartRADIO
,
YouTube
,
Gear Report
,
Instagram
,
Facebook
and more. Please visit the
CloverTac Website
for a full list of the platforms we are on. While you are there, don't forget to sign up for
The Leprechaun Letter
, our monthly newsletter containing all sorts of great information and updates about our projects.
The CloverTac Podcasts


Currently we produce three regular weekly podcasts,
The Monday Podcast
,
After Hours
and
Firearm Friday
.
The Monday Podcast happens at 8pm EST every Monday over on the
@CloverTac
Instagram. We talk about the past week's events. Since we can no longer handled firearms live on YouTube we take advantage of Instagram to do show and tell with some cool firearms. And, there is always the possibility we will do some random Instagram Trivia where you have a chance to win some cool prizes.
After Hours is a live podcast that happens every Thursday night at 11pm EST over on our YouTube channel. We believe it is important as advocates for the firearm lifestyle in an online world to stay educated and help educate others on how to navigate these sometimes very frustrating platforms. As such, the topics for After Hours are quite nerdy but can be beneficial to any creator in any niche on any platform. We call this podcast the "nerd chat" because we certainly do talk nerdy.
Firearm Friday is a produced podcast featuring a one on one interview with various people from within the firearm/outdoor industry and community. We talk with manufacturers, podcasters, dealers, activists, youtubers, gunsmiths, trainers and more. These conversations give the listener a chance to learn about the actual people as much as the products and or projects they are involved with. These podcasts are released to the public every Friday morning across a variety of audio/video/podcast platforms.
On occasion we will bring in past Firearm Friday guests for a live version of Firearm Friday. When those happen they typically take place on the 2nd Friday of the month at 8pm EST.
In addition to these podcasts we also do a seasonal podcast called
Next Generation
where we interview various youth shooting sports competitors. Each season of this podcast starts late summer and usually lasts for a dozen episodes or more.
The CloverTac Produced Content


We produce a variety of online content in the form of videos, pictures, blogs and social media posts. You will find most of our videos fall under the spectrum of product reviews or firearm education. However, we sometimes create opinion pieces, motivational pieces, etc.
With review videos, it is very important to note, for transparency, that we are often sent products to review. We prefer to and often do work with companies that we like, love and already use. That said, we strive to be very fair with reviews and make sure to highlight any shortcomings or problem areas that we see, no matter how small they might be. Our reviews are not necessarily designed to sell you on a product. They are designed to give you additional information you can utilize in making the decision as to whether or not the product is right for you and your needs.
The Written Reviews
If written articles are you thing, we have you covered too. We are currently a part of the
Gear-Report
family and write review articles for that website.
The Monthly Contests

Every month you can compete in contests to win some cool prizes including patches from
Gear Websites
, paper targets from
Outdoor Products Plus
and steel targets from
High Caliber Targets
.
The Patreon Perks & Content


Should you decide to take the plunge and choose a Patreon support level, please pay close attention to the perks listed under each level. In addition to those level specific perks, every patron, no matter the level, gets access to several Patreon specific perks each month.
We do not hold back any content for our patrons. What this means is that as soon as a piece of content is filmed, edited and ready for upload it will be available to all patrons. Sometimes this means that patrons get content weeks ahead of the general public.
Every first Monday of the month, we release a Q&A video in which we answer questions of all topics submitted by patrons during the previous month. This video never goes public.
One of the post popular pieces of Patreon specific content is the
Lawn Chair Pop
. Because of a recent YouTube policy change we have to do this as a pre recorded Premiere instead of a live stream. This happens on the 2nd Monday of every month at 9pm EST. Live chat participation is of course welcome during this Premier. The cool thing about this stream is that patrons get to choose the firearm used for that live stream in a poll posted here on the platform. Monthly contest winners are announced during this Premiere.
On the third Monday of every month at 9pm EST, we fire up a private Patreon only live stream in which we can chat about general topics, discuss channel business or just flat goof off. For this stream patrons will have access to the actual Hangout link and are invited to join in on the actual panel as space is available. These streams also never go public.
Additional Forms Of Support


By shopping through the
CloverTac Store
link via Amazon, we receive a small percentage of the sale. This is also true for shopping through the banners from other merchants through the CloverTac Website or
Leprechaun Letter
.
There is also quite a bit of cool swag to be found over at the
CloverTac Swag Store
or
CloverTac Shirt Store
.
Thank You


Thank you very much for checking out our Patreon profile, reading our bio and consideration on becoming a patron. Please remember that we are always here for all of our family, friends, followers, viewers, listeners, etc. If you ever have any questions, feel free to contact us through any of the platforms we are on, we love a good conversation and love making new friends.
By becoming a patron, you'll instantly unlock access to 530 exclusive posts
By becoming a patron, you'll instantly unlock access to 530 exclusive posts
Recent posts by CloverTac
How it works
Get started in 2 minutes