James Darnell
is creating videos on YouTube
Select a membership level
Breaking In
Access the Patreon feed with behind-the-scenes updates. This includes getting videos early. 
Access to the "Secret Headquarters" which is a channel in my Discord that is only available to Patreon, Twitch, & YouTube supporters. You also get a special Orange name in Discord that only Patreon supporters can get!
Participate in the Wrestling Prediction League (WPL) where you compete with other premium supporters each pro wrestling PPV to see who can get the most match predictions correct.
Read more about WPL here:
https://www.patreon.com/posts/wrestling-league-24714120
Includes Discord benefits
Getting Booked
Get access & submit questions to a monthly, Patreon-only, podcast called On The Pulse where I answer any & all patron questions ranging from wrestling to life.
Name added in the outro of every YouTube video that I upload during the month of your patronage as a thank you.
Vote in polls for games that I play, wrestlers that will show up in PCW, special events, & various other fun things!
Access to all the rewards in the previous tier. 
Includes Discord benefits
PCW
Limited (11 remaining)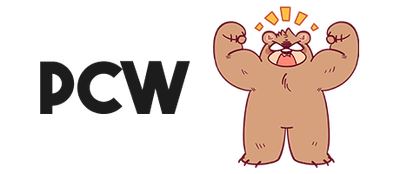 Includes Discord benefits
About
Most people know me as Pulse, but my real name is James... Jim...
Jimothy
. I'm mostly known for my pro wrestling & gaming videos on YouTube! I've been doing YouTube for the better part of the last decade, and I truly can't imagine my life without it. As much as it can be completely draining sometimes, creating content is my biggest hobby & passion.
"Why Patreon, Pulse?"
The content that I create isn't conventional. I make videos on wrestling companies that draw less than 1,000 people and I make videos on games that aren't in the top 10 list because well, that's what I enjoy & I want to share that enjoyment. I don't look at analytics or craft my content after chasing the dragon, so to say. I make the content I want to make & to hopefully connect with the right people. YouTube's system already sucks as everyone knows. The system can a lot of the times be anti-creator, especially to the guys stuck in the middle like myself. Your Patreon support is a source of stability for me & would allow me peace of mind to continue creating like I've been creating.
"Where does my money go?"
Into my bank account lmao no, but seriously: most of all of it goes back into my channel. Whether that be upgrading my rig to improve video quality, improving my peripherals like my camera or getting more lights, or just paying for the place I live so I can continue to make videos. You're helping me continue to
create.
"Rewards?! Do I need to do anything special to get them?"
Nah, if you see a specific reward you want, all you need to do is become a patron in that tier. It's super simple, just a few clicks. Starting with the $1 tier, you get Discord rewards. You can find my Discord
here
. If you need to learn how to integrate your Patreon & your Discord, you can do so
here
. I recommend doing it even if you don't use Discord that much as I announce a lot of things there in the super secret room only premium supporters can see.
Become a patron to
Unlock 72 exclusive posts
Connect via private message
Recent posts by James Darnell