COCO
is creating Custom game asset
Select a membership level
Per term
Thank you for paying a meal to support my work;3[Includes]
Only one term( Full version)
Polls .
Discord comunity
获得其中一件作品
投票
国内不方便支持的朋友,请加QQ774992990, 这是唯一的QQ,没有QQ群(加我之前请备注下 ,我会尽快回复你 ) 
Includes Discord benefits
2 Terms per month
Thank you for paying me for a day's meal to support my work ;3
[Includes]
2 Terms per month( Full version) 
Problem solving and guidance (MOD, Modeling, Texture, software)
Polls
Discord comunity
每月两件作品
投票
问题解决和指导(MOD,建模,纹理,软件)
国内不方便支持的朋友,请加QQ774992990, 这是唯一的QQ,没有QQ群(加我之前请备注下 ,我会尽快回复你 ) 
Includes Discord benefits
All COCO's works so far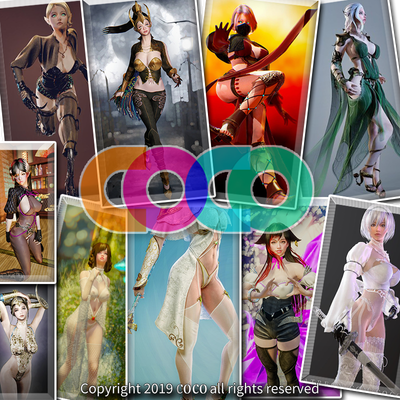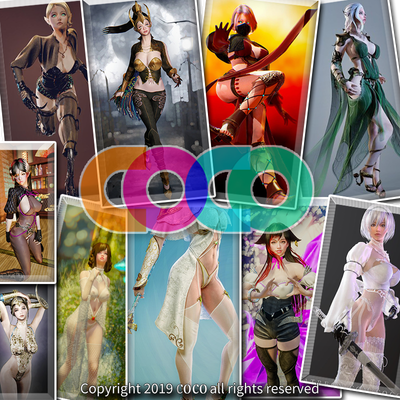 Thank you for sending a big cake to support my work ;3
[Includes]
All COCO's works so far (Full version 2020/2019/2018)
Problem solving and guidance (MOD, Modeling, Texture, software)
Polls
Discord comunity
到目前为止所有的作品
投票
问题解决和指导(MOD,建模,纹理,软件)
国内不方便支持的朋友,请加QQ774992990, 这是唯一的QQ,没有QQ群(加我之前请备注下 ,我会尽快回复你 ) 
Includes Discord benefits
About COCO
I am a pro 3D modeler, I love creating fun and sexy costumes for games
 I created this Patreon in case people would like to support me. Supporting me may lead me to boost improving my works and skills.I hope my work can give you passion and inspiration,thank you so much for appreciating my creations. 

HOW DO YOU GET THE REWARDS?
Once the rewards of the month is released. You will receive a message containing the patreon texture materials link. I'll create 1~2 pieces per month.
If you missed the previous work, you can consider subscribe to $ 30 to get all the previous works.


== IMPORTANT ==
My Patreon rewards texture materials, they are for personal use only. They may not be reproduced or transmitted in any form by any means, without my permission.


Subscription is NON-REFUNDABLE so please make sure to review before you subscribe.
If you have any questions, please feel free to contact me, I will reply you within 24 hours.
Become a patron to
Unlock 30 exclusive posts
Connect via private message
How it works
Get started in 2 minutes