Codex Universalis
is creating 3D heroes, villains and creatures printables for your adventures
Select a membership level
Early Seeker
Limited (68 remaining)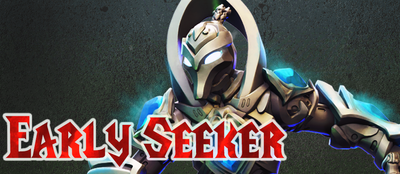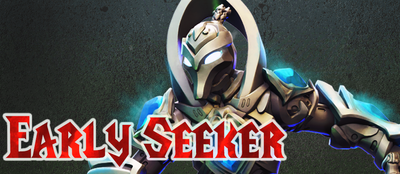 Thanks for your quick support, you are one more to decipher the Codex.

You will receive the same as the Seeker tier but for a lower cost.
Patron-only posts and messages
Seeker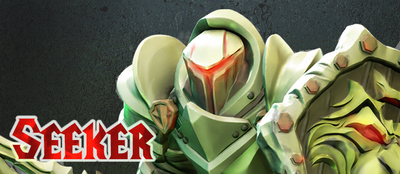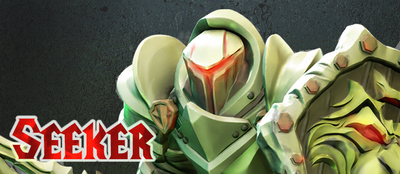 Thanks for your amazing support, you are one more to decipher the Codex.
At least 10 presupported modular miniatures (modular parts are compatible with models from previous months)
At least 30 universal Bases in different sizes
Terrain scenery
You will also receive
Welcome Box that is constantly increasing
Access to the polls, community, early news, WIP
Bonus models as we meet our goals!
Patron-only posts and messages
Early Merchant
Limited (13 remaining)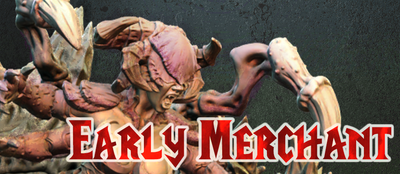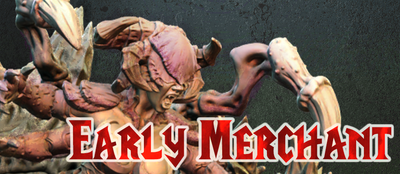 Thank you for your amazing support, you are one of the few who will be able to trade the discovered mysteries throughout the world fro a special price
.
You will receive everything from the Seeker tier
You can sell printed miniatures from this and previous months as long as you remain in this tier.
Remember, you can only sell the 3D prints of the figures, not the files or links.
Patron-only posts and messages
About Codex Universalis




If you want to know the story of this mysterious Codex
we invite you to read the lore at this link


 The Welcome Box
The Codex Vault
The Monthly Release
-
All our miniatures, bases and terrain comes
Presupported.
        - You also receive a 50% discount code to use in our MMF store and get our previous sets if missed.




In the Monthly release you receive at least 10 miniatures with modular hands. At least 30 decorated bases in diferent sizes and terrains. Also you get a battlemap to use with the set (as we reach our goals the reward will increase)
The Codex Vault its a free sample of our previous sets, its perfect for new patrons who have just met us. It contains one miniature, terrain and bases of every previous set and all free miniatures we've given out
The Welcome Box its a permanent set of miniatures and battlemap that all our patron receive, it will increase in time and we will add new miniatures and gifts reaching our goals. 
  WELCOME BOX   

(clicking in every image below you can find more pics in detail)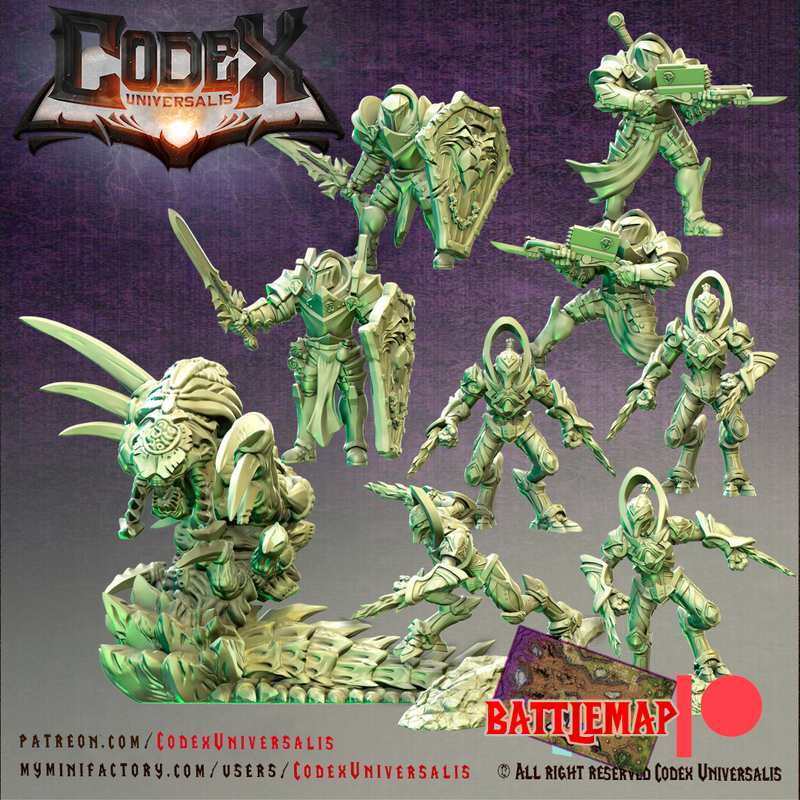 CODEX VAULT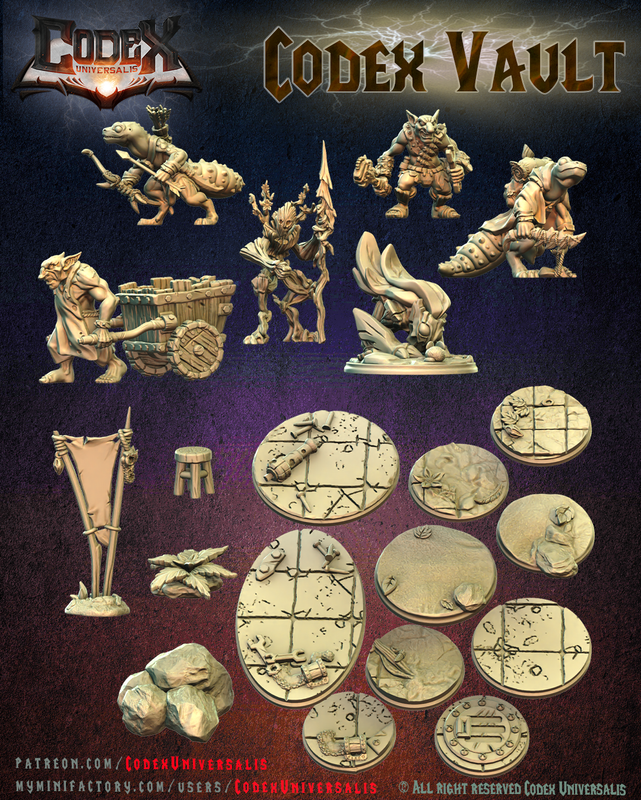 MONTHLY RELEASE  
As we mentioned at the beginning, we have a delay and the July set is not ready yet. Here is the link of the concept design for the bosses of this release. Below you can see our previous sets to know what expect of us. By clicking in the images you can see more pics in detail.
   Clank's Gorkshop (Previous Set)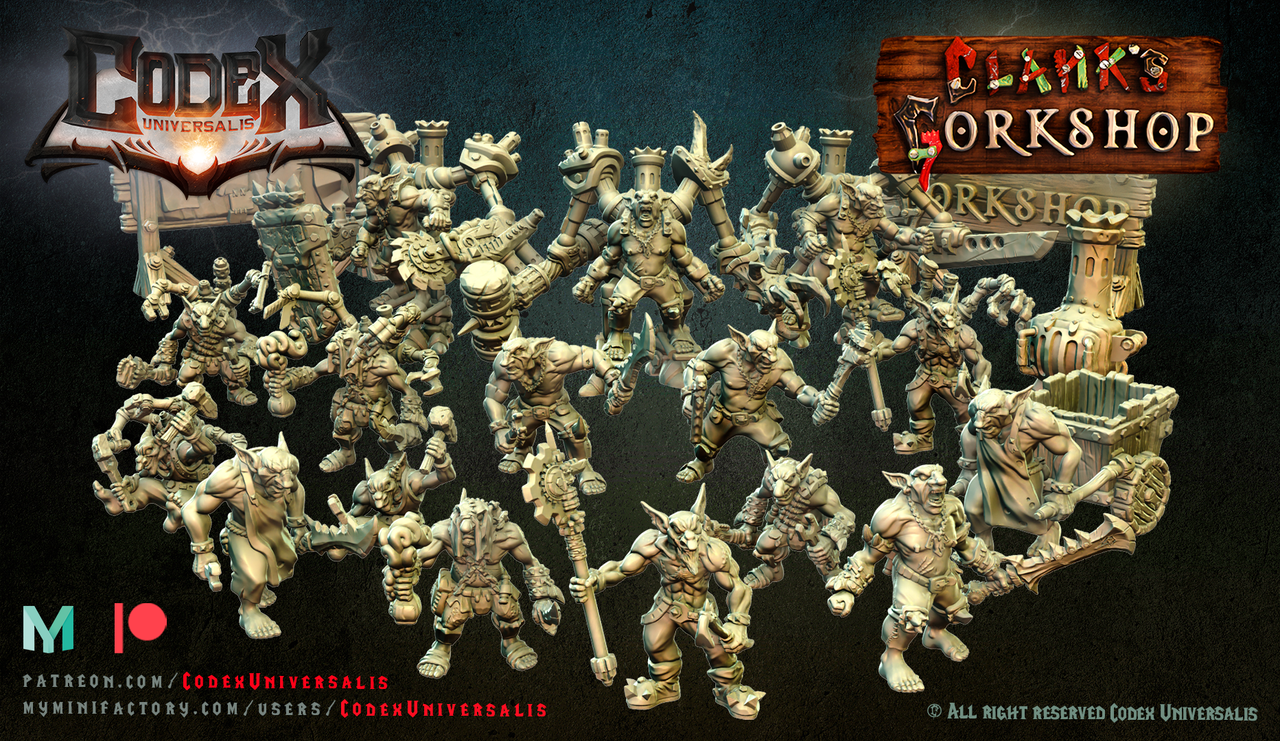 Blackwood Guardians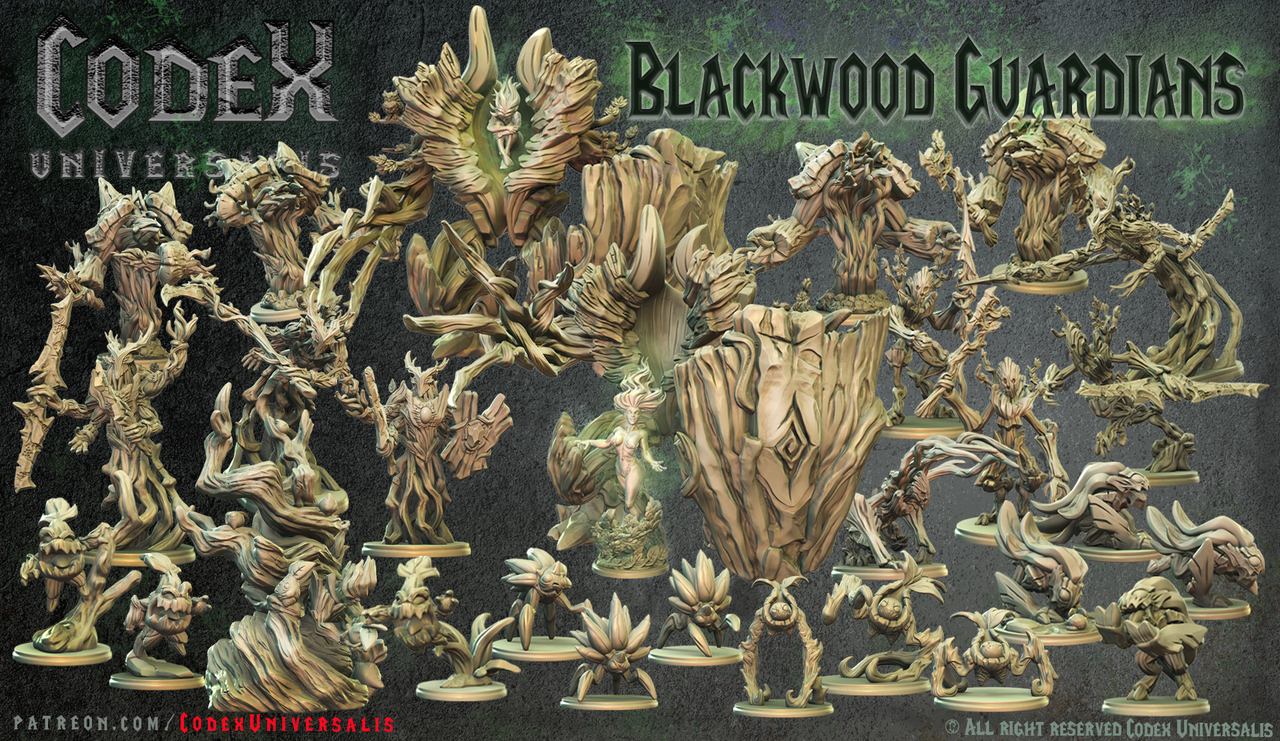 Kha-Tribe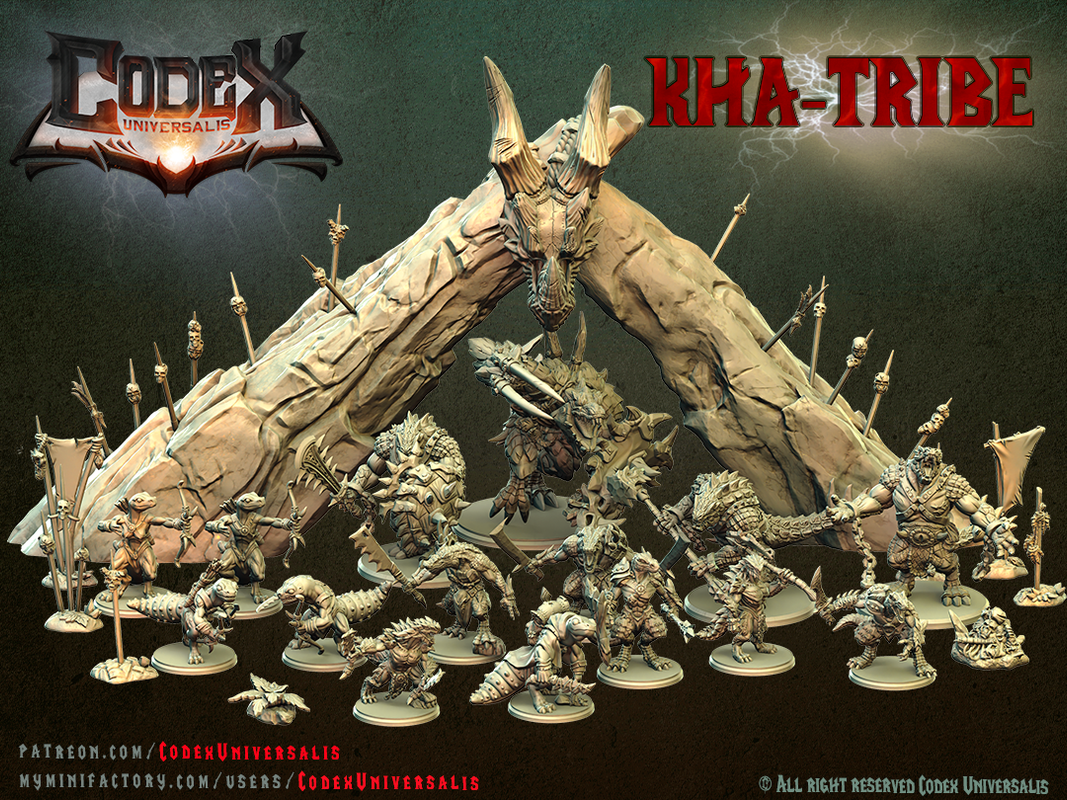 If you like our minis but don't have printer
          Hi, I'm Pedro, every month will cast the spells and do the invocations to decipher a new chapter of this ancient Codex and bring it to you.
          How did I get to 3d sculpture? Honestly, my dream job is to be some kind of explorer astrobiologist on a newly discovered planet studying the strange new creatures found in travels and quests. But since I was born in a different time, I will have to invent all those creatures by myself and I really love it.
          Since I was a kid I have liked collecting things and miniatures have always been my favorites. From games like MageKnight, MTG, LOTR and many more. I am not a player (I never learned to play MK, but had a lot of XD minis) but a collector. Then I got to know miniature boardgames and found out what I wanted to do. So sculpting miniatures was my natural path.
          I like the art of telling stories through characters and illustrations. I enjoy reading scifi and fantasy stories, worlds totally created out of nothing and becoming an everything; I also like the mystery, the terror, the unknown... all that forces me to think and want to know more and more (usually so as not to sleep at night while I'm working I listen to horror stories on YouTube O.O). I like to create characters thinking in a story about them, so sometimes (if I have the time) I will like to write a little lore about their lives.
          I sculpt each figure with a story in mind, with an emotion or mission, but I want you to give life to this characters in your own worlds to discover, take them in your travels and adventures, to be another member of your collection or that you can enjoy the time painting your new masterpieces.
          I really love create and hope you can enjoy each of this miniatures. I want to hear your ideas and feedback. This place I make is for you.

        Every month we will make a set that includes miniatures, terrain and bases. The set is a fantasy aesthetics.
        The number of miniatures can vary month by month, but it will always be at least 10. The final quantity will depend on the theme of the month, size of minis and the complexity of the designs that we will make. If apply according to the theme we will include human-sized miniatures with interchangeable hands that will be compatible with models from previous months.
        You will also receive at least 30 bases of different sizes and a set of scenery pieces.
        When you subscribe to our patreon you will be charged the amount of your tier and have access to all rewards of your tier.
       We release our models through MyMiniFactory. Sice you subscribe in less than 24hrs we will send to your registered mail an invitation to redeem all the content in your MMF account.
        In our MMF store you can find our previous work with a 50% discount to our patrons.
       On the next 1st of the following months you will be charged for the next release.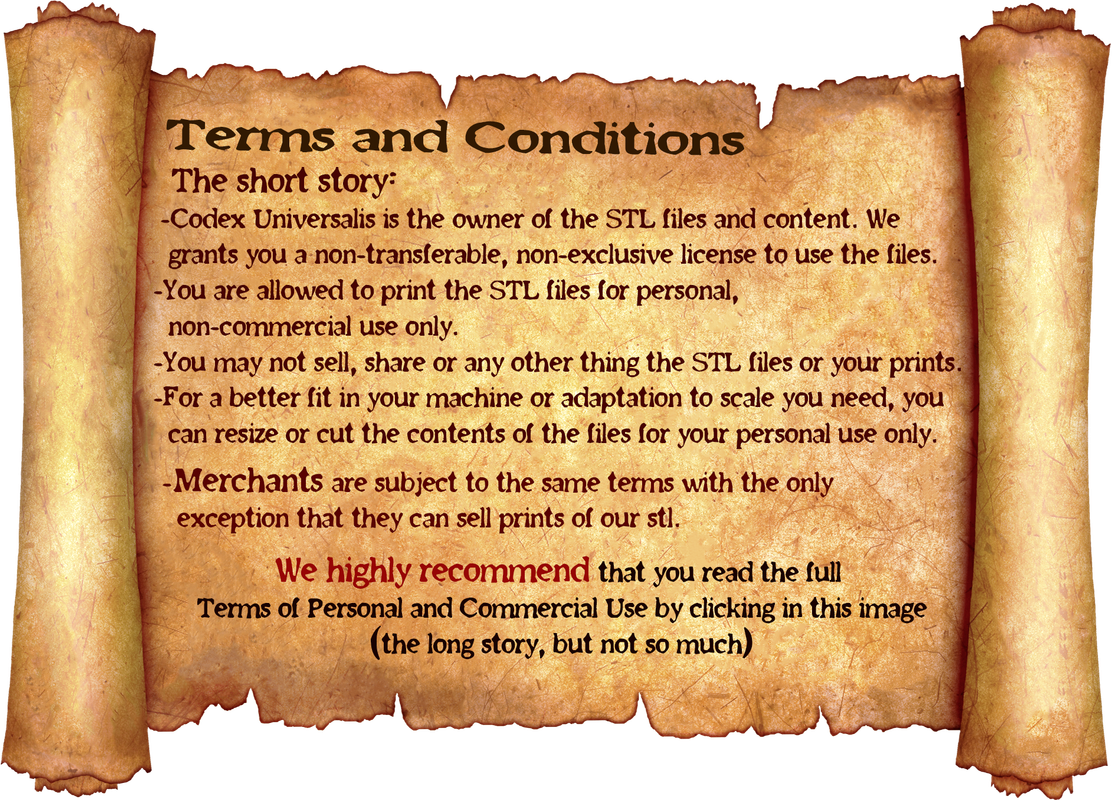 If you have any doub or suggestion just tell us.
Thanks very much for supporting us in our proyect.
You are amazing!!!
Battlemap for monthly release
You will receive a battlemap with our montlhy release
1 of 8
By becoming a patron, you'll instantly unlock access to 5 exclusive posts
By becoming a patron, you'll instantly unlock access to 5 exclusive posts
Recent posts by Codex Universalis
How it works
Get started in 2 minutes