Colossal Miniatures
is creating 3D printable minis, terrain for tabletop games.
Select a membership level
Colossal Trailblazer - first 100
Limited (50 remaining)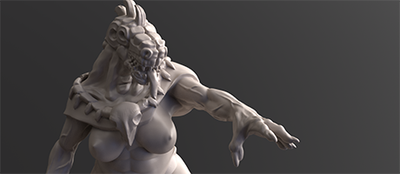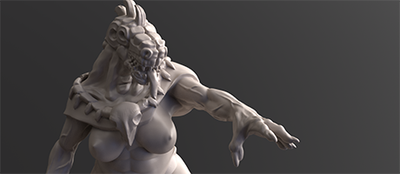 THANK YOU for your COLOSSAL Support!!!

You are Colossal and blazing the trail for others!



This Tier receives everything from the Colossal Adventurer Tier (Welcome Mega Package, Monthly STL Releases, access to Polls, and Work in Progress) at 10% off!
Colossal Adventurer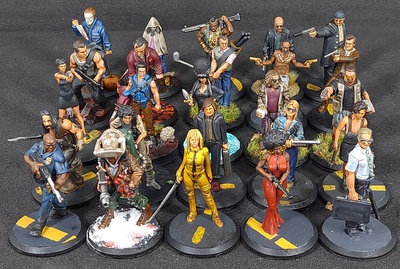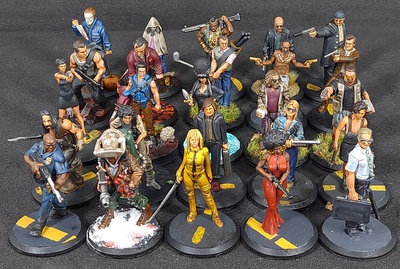 THANK YOU for your COLOSSAL support!!!

In this tier you will get instant access to a unique new Super-Value Mega-Pack of 3D Printable, meticulously hand-sculpted STL models each and every month!

Get instant access to our entire library of Modern Day Survivors!
Currently, the library contains 85 minis and it will increase by 5 minis per month!

As our stretch goals are unlocked, we will add ZOMBIE versions of the Modern Day Survivors to the library!

The themes will vary from month to month and in addition to FANTASY, we are also going to be producing SCI-FI, POST-APOCALYPTIC, PULP, MODERN DAY SURVIVORS,  AND HP LOVECRAFT CTHULHU MYTHOS inspired sculpts soon too!

The ever expanding COLOSSAL Welcome Mega Package: DUNGEON DWELLER CLASSICS (currently 31 x miniatures, 16 bases, 5x terrain)

50% COLOSSAL Miniatures Discount on the MyMiniFactory Store!

Access to the polls - you decide what we sculpt next!

Access to W.I.P. updates, artist insights, giveaways and more!
Colossal Merchant Trailblazer - first 50
Limited (42 remaining)
THANK YOU for your COLOSSAL support!!!

You are helping bring our denizens into physical form to spread them throughout the material plane! 

For a Special Value price you'll recieve:

You can Sell Colossal Miniatures physical 3D Prints of our models. (but not the digital STL files or links) as long as you stay in this Merchant Tier.

This Tier receives everything from the Colossal Adventurer Tier (Welcome Mega Package, Monthly STL Releases, access to Polls, and Work in Progress)
About Colossal Miniatures
Colossal Miniatures is dedicated to sculpting high quality 3d printer friendly miniatures for rpg, tabletop gamers, and collectors of fine minis.
Coupled with a lifetime love and passion for role playing games, and over 30 years in the professional animation/VFX industry we always leverage the latest 3d sculpting software to produce our minis.
Here at Colossal Miniatures, we aim to make highly detailed and well proportioned aesthetically pleasing miniatures for all of your collecting needs!
By becoming a Patron you will INSTANTLY receive our ENTIRE LIBRARY of 121 MINIS FOR $9 including:85 x MODERN DAY SURVIVORS SERIES 1-17
(pictured below is only 58 of the 85 minis you'll get. Yup, this is so much value we couldn't squeeze it into a single image!)
This Month's Release - Modern Day Survivors Series 17


Each Survivor is equipped to Get. It. On.
They're ready for action. Zombie Outbreak? Check.
Post-Apocalyptic Event? Check.
Pandemic Mask Wearing Confrontation? Check.

This Month's Release - Fantasy Minis Series

The Colossal Welcome Mega Package!

31 x Miniatures, 16 x Bases, 5X Terrain in all!

10 x Miniatures from the Dungeon Dweller Classics Series
Zorn A
Rope Monster A
Yeti A
Crawling Carrion Crypt Worm
Troll A
Lich A
Mind Flayer A
Doppleganger A - mid-shapeshift
Gelatinous Cube A
Shambling Plant Mound A



16 x Lizardfolk Swamp Camp Mega Pack
Lizardman_Male_Sword_and_Shield_A
Lizardman_Male_Sword_and_Shield_B
Lizardman_Male_Spear_Two_Handed_A
Lizardman_Male_Spear_Two_Handed_B
Lizardman_Male_Spear_Two_Handed_C
Lizardman_Male_Club_and_Shield_A
Lizardman_Male_Club_Pointing_A
Lizardman_Male_Club_Two_Handed_A
Lizardman_Female_Sword_and_Shield_A
Lizardman_Female_Sword_and_Shield_B
Lizardman_Female_Spear_Two_Handed_A
Lizardman_Female_Spear_Two_Handed_B
Lizardman_Female_Spear_Two_Handed_C
Lizardman_Female_Club_and_Shield_A
Lizardman_Female_Club_Pointing_A
Lizardman_Female_Club_Two_Handed_A

5 x Lizardfolk Camping Pack
Lizardfolk_Male_Camp_Sitting_A
Lizardfolk_Male_Camp_Sitting_Stick_in_Fire_A
Lizardfolk_Male_Camp_Sitting_Stick_in_Fire_B
Lizardfolk_Male_Camp_Sleeping_A
Lizardfolk_Female_Camp_Sleeping_B

5 x Swamp Camp Terrain
Camp fire with roasting human flesh on a spit
Weapon rack
Crude lean to hut
Egg nest
Hollowed out swamp tree stump


*Each Months Release will be released towards the end of the month to allow for Patreon's payment processing to finish.  The pre-supported versions will be released shortly after to allow for proper print testing of each mini.

We accept Bitcoin Tips:
1HXqhfgj9FZ7vLYd4EpTNDejM2uy3q<wbr></wbr>WzB4

Modern Day Survivors Series 01 Zombies!

When we hit 100 Patrons we will Release these 5 ravenous Zombies to the Library!
1 of 5
By becoming a patron, you'll instantly unlock access to 42 exclusive posts
By becoming a patron, you'll instantly unlock access to 42 exclusive posts
Recent posts by Colossal Miniatures
How it works
Get started in 2 minutes