Colour In Your Life
is creating a video library of the world's great artists in their studios
Select a membership level
Emerald
We are ever so grateful for your support. At this level, you are officially a highly valued member of the CIYL Patreon family! We really couldn't do this without you.
As an expression of our gratitude, we will:
make you a free member of the CIYL website, where you will receive every show we make emailed directly to your inbox AND receive our latest news and opportunities.
grant access to our Patreon newsfeed where we frequently interact with CIYL's amazing supporters including access to photos of paintings in progress when Graeme's in the studio.
Thank you so much for believing in us.
Tangerine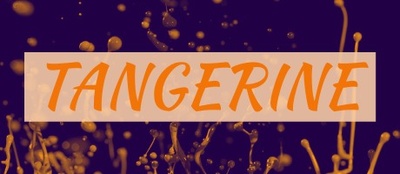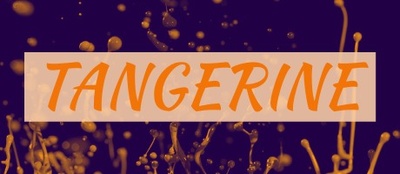 For TANGERINE we shall give you all that EMERALD will receive plus: 
Monthly art challenge
You will have access to a private Facebook group only open for those participating in the challenge, where you can post photos of your work in progress and/or ask us questions on your piece. We will encourage a safe Facebook community to provide extra advice on your art challenge painting or drawing.
This FB group will also have access to reference photos for free download
Access to the Facebook live from Graeme's studio each Friday 10am AEST. Not in Australia? Find your time here: https://www.worldtimebuddy.com/
Vermillion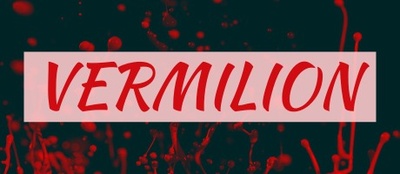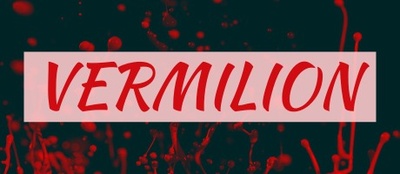 free access to the Create From Your Mind Tutorial by Graeme Stevenson valued at USD$39
& full use of your CIYL Premium membership benefits including access to our Premium Member's Facebook group, a FREE DVD plus loads more valued at AUD$50+
About Colour In Your Life
What is Colour in Your Life (CIYL)?
Put Some Colour In Your Life TV show is a 24-minute story-based art documentary that features artists in their studios around the world. It is an archive of the minds and techniques of artists delivered to you free via YouTube
Take a peek at some of the 
episodes on YouTube here
, or 
head to our website
and take a gander at our episodes and artists!
My name is Graeme Stevenson OAM and I have been a professional artist for 45 years. You can see my work here:
graemestevensonart.com
. I founded the TV show in 2009 to showcase artists and their unique creative processes in their studios. The show enables the artists to get global recognition for their work and allows millions of people around the world to learn directly from them. We have crossed Australia, America, the UK, and New Zealand since we were founded in 2009, filming some of the greatest artists of the world. We have literally now filmed hundreds of artists. 
The syndicated TV show is filmed in the artist's studio and distributed worldwide to hundreds of millions of viewers. We now have five-film teams and can be viewed in over 50 countries including Australia, New Zealand, USA, and the UK. You can also find us on many Smart TV apps and online streaming platforms, such as Amazon Prime, Opera TV, Daily Motion, Binge TV and more. 
CIYL shows are also shown in schools Jails and libraries. We have visited jails to teach inmates,  nursing homes to help the elderly, and have helped differently-abled kids to learn the joys of making art.
We have made this information free to people across the world. With your help that will not change.
That will not change.
I need your help, however, to grow my team and keep up with the huge amount of work as many more artists come aboard. That is the sole purpose of this Patreon campaign--and where your generous support comes in.
My aim is to release at least 2 to 4 new videos every month and expand the range of artists and locations featured.
In order to continue producing high-quality programs and grow our capabilities and handle the many routine items involved with an ongoing project of this magnitude, we need your help and patronage.
The workload is huge to keep our ever-growing audience happy.

The TV Show airs on stations in over fifty countries including  Australia, New Zealand, UK, US, Canada, Ireland, South Africa, and several countries in Europe.  The show has been subtitled in German for German speakers and a German YouTube Channel was established. It has a massive social media following of 100s of thousands, with 10s of millions of views on YouTube alone.
It is extremely expensive to do what we do.

During this project, I have personally put all of my savings and any money earned from my art into producing the series.  
I really need your patronage to continue.

I need your help to engage our marketing, production, and administration teams, hire camera operators, purchase software, buy equipment, licenses,  music tracks, not to mention our travel expenses meals flights, and accommodation.
The result has been unique, in the sense that most people usually only get to see a finished painting on a gallery wall. Each CIYL episode peels back the curtain and shows the artist's unique process behind creating their art. Having this kind of access to the fascinating, private, and often reclusive studios that the public never gets to see is a very rare privilege.  
COVID 19 Pandemic has brought us to our knees.

Our main income is from the artists participating in the show. Because of the COVID 19 travel restrictions, our film teams have not been able to travel. This is a huge loss of income for us. We have been working on diversifying our income streams such as : 
Investing in showcasing this kind of creative diversity in all of its forms is a worthwhile endeavor that I am honored to pursue--and one that I sincerely hope you'll join me on.
I am often amazed at the positive comments the show receives from all over the globe. CIYL is changing many people's lives for the better and your support will help grow that even further.

Read some of our testimonials here -https://www.colourinyourlife.com.au/testimonials/Or watch them here-https://www.youtube.com/playlist/ testimonials

P
lease join the project and help expand what we can do with the idea of CIYL- together.
1) WHERE DO WE GO FROM HERE?

We have rapidly growing numbers in our social networking systems and after filming hundreds of artists we also have many companies wanting to air the series through their systems.
I am amazed at the comments the show receives from all over the globe; it is changing many people's lives for the better!
2) WE NEED TO GROW THE BUSINESS

This enables other teams to be taught across the globe so that artists in their countries can be a part of this huge central database of artistic information from around the world. As far as we know this is the only show of its type in the world.
We want to try and keep the shows as Ad-free and as pure as possible for the benefit of the Artists and the information that is given to the viewers, so hence the need for support from our Patrons!
It's thinking about long-term sustainability.
It is extremely expensive to do what we do. To travel locally and internationally, then hire cars and drive thousands of miles, stay in multiple hotels. I have been nailed by bed bugs on three occasions across these three countries. God what a horrible experience; yes the little blighters are really out there! To get the shows edited and filmed and then transcribed and uploaded… It's a job that has been done by four people and it really needs seven or eight to do this.
To have your positive Patreon support will completely change what we can do with the idea of CIYL!
3) WHAT WILL WE USE THE MONEY FOR?

INITIAL GOALS 
Our initial goal is $40,000.00/month.
That money plus the small amount we currently get from our other sources will help us take this to a global audience in many other countries across the world. 
THE CURRENT TEAM:
They need to eat things and wear things and turn lights on and pay their bills; we would love to be able to pay them properly! For nearly 12 years now this project has relied on group hugs and the love and passion for this to work from our dedicated team of four. Don't let them starve!
HOSTING:

We need a robust enough hosting plan to support the highest spikes in traffic we ever get so we don't crash during those moments. I need this so that the team don't yell at me!
 AWEBER- Mail outs:

The service we use to email posts out to the subscription list. This fee grows as the email list grows.
ONGOING WEB DEVELOPMENT:

It's a website, so there are always upsetting glitches coming out of nowhere, and occasionally, we add a new site feature. Our team is good but we need to work with other companies to help spread the word even further about our system.
FACEBOOK AND ALL OF OUR OTHER APPS:

Jo has been doing a great job with the social networking but we need to employ other people to assist in utilizing
all
of these growing systems. She, like all of us, has worked for peanuts over the last five years and after a while, you really do feel like a monkey. lol! 
YOURS TRULY:

I would love to be able to actually keep some of the money I've earned from my artwork in my own account. I haven't bought a new pair of pants in five years and the under wear is looking a little scary as well!
EQUIPMENT:

We just finished training a new team in the UK and the US and left them with some of our equipment so that they could get started. We will need to travel to other countries and potentially buy equipment to help these people get started. I need your help to hire camera operators, get the software, buy equipment, a drone for those impossible to get shots while we are on the road, license music tracks, not to mention book flights and accommodation, pay for cars and occasionally get something to eat.
Help me build a library of the minds of artists so future generations can see this knowledge and learn to think in a better way. A more creative world will add up to a more compassionate world.

MY LAUNCH GOALS
- Start a weekly Facebook live to interact only with my Patreon supporters
- Hire a marketing manager in the states to help set up a solid platform
- Turn the CIYL website into the number one Arts website in the world
- More equipment to enable us to film more artists in different countries
STRETCH GOALS
The stretch goal will allow us to take CIYL things to the next level, enabling us to do things like:
Travel to countries that can't otherwise afford for us to come.


We would love to share art from around the world no matter where the artist is located. We want to build a vault of the best artists of our day. Help us get to them no matter their geographical location.
4K Camera's and technology
Filming and camera work has moved ahead in leaps and bounds in this decade and we would love to be able to be at the forefront of filming. The footage we could get from the locations we travel to would be so much more impressive if we had access to the  4K technology.
Hire a new employee
We are growing faster than we can keep up and in order to make CIYL the best it can be we need more help. The more we reach other countries around the world the more we need help in getting there, distribution, platform uploads and finding artists all take considerable time.
Revamp the website
We call the current site CIYL 2.0. The stretch goal would fund the development of CIYL 3.0 and an even better platform to share art and creative information for free to the world.
Ongoing development for show ideas
We love art and we love filming it but could you imagine if we could take that even further? Imagine going on a whale tour and then learning to paint that whale. Imagine going to the Seven Wonders of the World and seeing those paintings come to life.
The team has so many amazing ideas it would be a dream come true if we could film them. Please help us make that happen.
Become a patron to
Unlock 29 exclusive posts
Get discounts to an online store
Connect via private message
Recent posts by Colour In Your Life
How it works
Get started in 2 minutes