ComeFindHelp
is creating Alternative Community Structure
Select a membership level
You're funding us?! Instead of getting Starbucks?!
Limited (200 of 200 remaining)
Then you can have these things! We want to make sure our patrons have the chance to be as close to the change they're inspiring as possible. Enjoy:
Access to patron-only updates via a weekly vlog
Sneak peek photos of upcoming releases before they're on the website
Patron-only polls regarding gardens to check out/container ideas. Hopefully with enough patrons we can make polled ideas and locations a reality!
A chance to be asked to participate in a quarterly update discussion that will include next steps for CFH (4 patrons from each tier will be invited)
HIGH QUALITY CFH STICKERS ( once we hit at least 50 Patrons)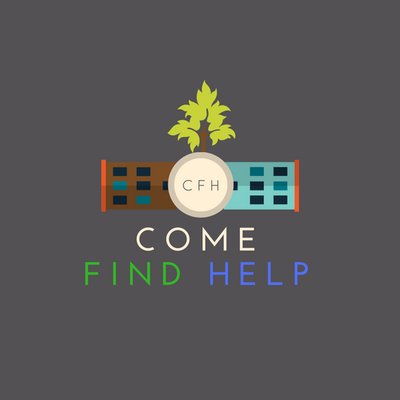 You're funding us?? Instead of funding you're Netflicks subscription?
Limited (50 of 50 remaining)
A) You should ask your friend to upgrade to a family plan and put squad on. 
B) Thank you! You can have all the above AND
Signed digital poster (when we hit the Max Patron Limit)
Plus all previous rewards
You're funding us?! Instead of getting Tidal Premium Sound?
Limited (24 of 25 remaining)
Welcome back to mundane sound quality. You can rest easy knowing you're sacrifice was not in vain when you get all the above
AND
:
LIVE updates of new partnerships
Your name in the credits of our website videos
Plus all previous rewards
About ComeFindHelp
First of all, thank you from everyone at CFH. You even being here means that you're interested in helping us change a part of New York City that has caused so many of us pain.
If you're unfamiliar with us, here's our website!
http://www.comefindhelp.online 
As it stands right now, CFH has 4 shipping containers ready to be repurposed as well as a food cart. We'd love to get to work as soon as possible, but our current financial standing makes us only able to afford to take 2 days out of our work weeks to dedicate to this project. One of those days is spent doing separate work (visiting community gardens and teaming up with them) and one to plan the next week. With Patreon we will be able to:
Spend more time to getting our message out to the homeless as well as gardens across NYC.
 open our schedules for following up in person with gardens in a timely manner
 renovating containers  asap as opposed to waiting on a finite amount of grant money
Pays for one of us to take an extra day off of work to take meetings/ inform the homeless of New York about our mission.
1 of 6