Comfy Weight Loss
is creating video tutorials and communities
Select a membership level
Member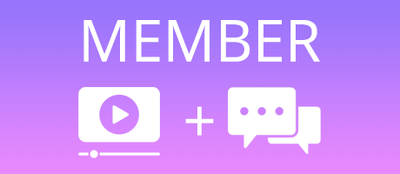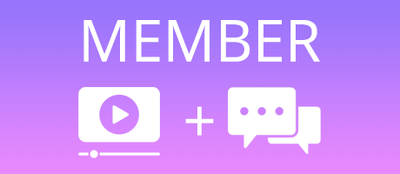 Get instant access to the Complete Comfy Process video trainings so you can learn step-by-step exactly what I did to lose 15 pounds every month through a tasty ketogenic eating plan and other secrets
Join the Comfy Community, a private discussion board filled with fantastic group of people like you that are here to give you encouragement, accountability, advice, or just to hang out
Receive regular updates and tools for successful weight loss, such as recipes, success stories, mindset techniques, and much more
Video tutorials & lessons
About Comfy Weight Loss
Welcome to Comfy Weight Loss! We're so excited you stopped by.
My name is Cale, and in 2019 I lost 170 pounds in 11 months after I accidentally found out about a method of weight loss that revolves around delicious, fatty foods.
If you haven't read my story already, I strongly suggest taking a few minutes to check it out and
learn the single most important aspect of losing weight
and keeping it off.
My mission is to teach other people who want to lose 30 pounds or more by showing them exactly what I did to reliably lose 15 pounds every month and actually enjoyed myself the entire time with the foods I loved.
Even though I teach a lot on the official
Comfy Weight Loss website
, there is just so much to know when it comes to losing weight through a ketogenic eating plan...
How do you handle cheat days?
What if you want to eat out or eat fast food?
Do you need to do any exercise? And if so, what do you do?
How do you optimize your mindset so that the entire weight-loss experience is as easy as possible?
What do you do about cravings?
What foods should you focus on, and what should you avoid at all costs?
These are just some of the things that we like to teach on.
What we offer here on our official Patreon membership is for you to be able to learn how to lose weight just like I did from scratch, and in a simple step-by-step format so you are constantly making progress on your weight-loss goals.
By signing up as a member, you get access to all of our
Complete Comfy Process
video trainings that show you exactly how I lost almost 200 pounds in a single year.
I hold nothing back, and you get to learn and implement everything I did.
More importantly, members are also automatically joined into the
Comfy Community
. This is our private discussion board where amazing people just like you can get together to cheer each other on, get advice, hold each other accountable, or just hang out and talk.
You are going to love it here.
Thank you so much for reading, and we're looking forward to meeting you once you become a member!
By becoming a patron, you'll instantly unlock access to 53 exclusive posts
By becoming a patron, you'll instantly unlock access to 53 exclusive posts
Recent posts by Comfy Weight Loss
How it works
Get started in 2 minutes