CommonWealth Urban Farms
is creating Community Abundance
Select a membership level
Seed
There's nothing better than planting the seed!  Thank you so much for joining our community. We are excited to keep you up to date on all of our urban farm happenings!  Your support helps us provide accessible educational offerings and an incubator farm for small and new farming operations.
Sprout
At this level, you are really making things sprout!  You'll receive access to all of our Educational Farm Videos Series topics to help turn your thumb green!  Thank you!
Seedling
A seedling is the first step to creating a beautiful garden- so thank you for your gift!  We would like you to have access to our Educational Farm Videos Series topics as well as 50% off of all our in person Garden School Classes!
About CommonWealth Urban Farms
CommonWealth Urban Farms welcomes you!CommonWealth Urban Farms
is a grassroots community initiative brought to life by a collection of dedicated gardeners & urban farmers, compost geeks, pollinator enthusiasts, flower devotees, permaculturists, and people who love and respect our sacred home, the Earth.
Many years ago we discovered, quite by accident, that growing food in front yards opened the door for people to connect with each other. The gardens became a "third space" where tomatoes and beet greens and monarch caterpillars served as conversation starters, transforming neighbors from strangers into friends. These front yard gardens transcended language and cultural barriers, bringing young and old together into a common ground. Everyone speaks food!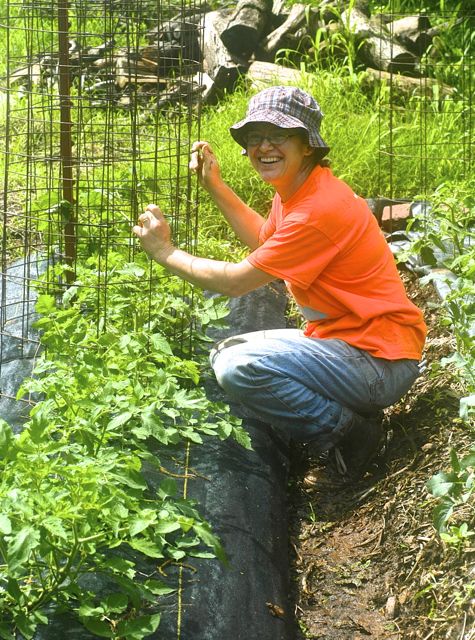 From our humble front yard beginnings, passion drove us to convert several vacant lots in the heart of Oklahoma City into a bustling, central urban farm space. What began as 20 rows of vegetables has now progressed into fields full of both vegetables and cut flowers, pollinator gardens, a hoop house, food forest, rainwater collection system, and a large-scale composting operation spread across multiple city lots and encompassing more than half an acre.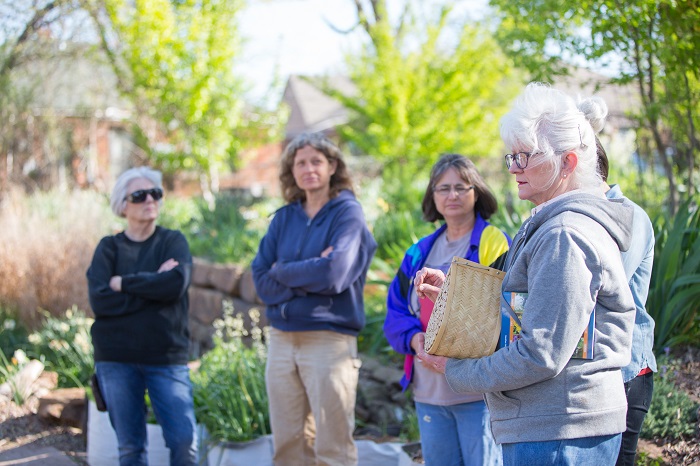 We sell our delicious produce to members through our "Veggie Club" as well as to local restaurants and florists. We also offer educational opportunities including Garden School workshops, farm tours, seasonal apprenticeships, a monthly program for clergy and a community service/learning event each Saturday morning.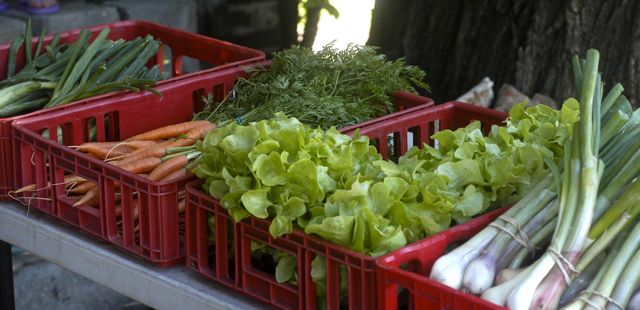 It's been a humbling experience to think back on where we began, and an exciting adventure looking forward into the future. It is our hope to continue to grow, and to serve as an example to other neighborhoods of just how much impact a group of dedicated gardeners can have in transforming their neighborhood into a community. What was once a place where few lingered or waved between their cars and their houses, is now a shared outdoor living space, full of healthy food, natural beauty, friendship, color, restoration, learning, and environmental stewardship.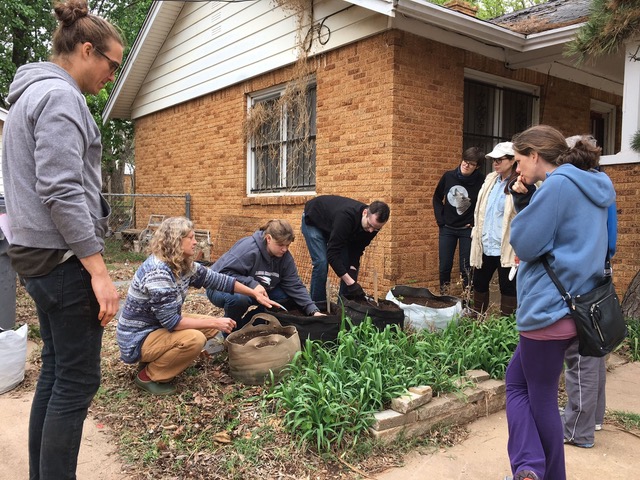 Our hope with the creation of this Patreon account is to continue our journey with all who are interested in joining us. We will happily include you in our years of learning, stories, and gardening insights in appreciation for the financial support necessary to sustain and grow CommonWealth.
As our dreams are as big as our passion, we have many goals and ideas we would love to make realities! We are eager to increase our educational offerings so that our classes can be more frequent and diverse, sharing more of what we know with more people. We plan to build a solar powered greenhouse this winter so that we can start more healthy plants in the extreme and unpredictable Oklahoma weather, and next spring we hope to expand our food forest to serve as another example of what nature can provide when you treat it right.
Any monthly contribution, big or small, gets us one step closer to the continued transformation our urban landscape so sorely needs. As an expression of gratitude for your gifts, we will happily provide any of the outlined items on the side of our page. Thank you for your role in propelling us forward, and welcome to our community!
By becoming a patron, you'll instantly unlock access to 53 exclusive posts
By becoming a patron, you'll instantly unlock access to 53 exclusive posts
Recent posts by CommonWealth Urban Farms
How it works
Get started in 2 minutes