Company of Others
is creating Dance Theatre and uncovering the stories that share the silence
Select a membership level
Community of Others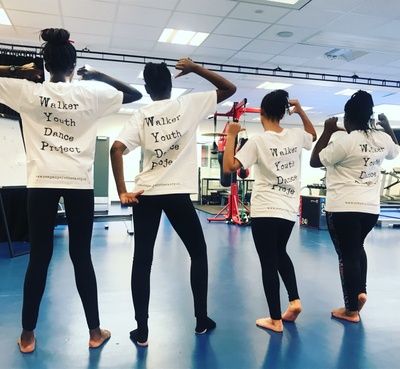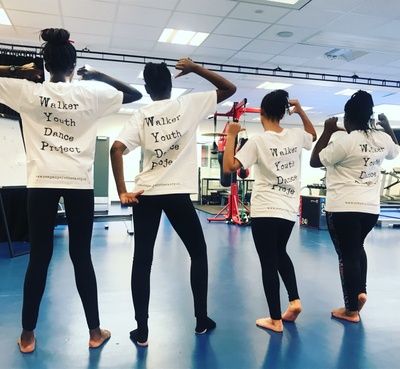 Join our community and we'll give you a special mention on our website for the duration of your membership!
Friend of Others
Become our friend and as well as a special mention on our website for the duration of your membership we'll send you a handwritten postcard from our rehearsal room!
Collaborator of Others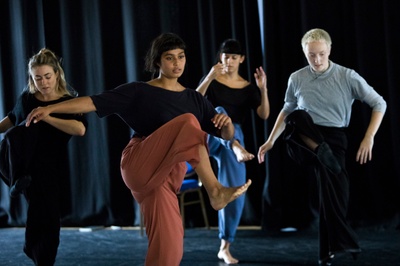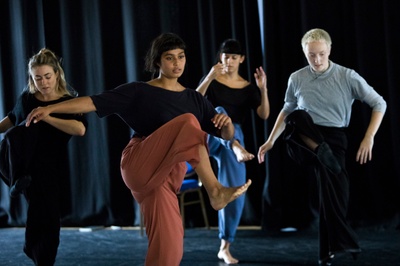 Thank you! 
As a collaborator you will receive a special thank you on our website, a handwritten postcard from our rehearsal room, an invitation to observe a Company of Others Ensemble rehearsal and access to Patron only monthly content including journal notes, images, videos and messages direct from our Artistic Director and creative collaborators. 
About Company of Others
Company of Others is a dance theatre company based in the North East of England, led by Artistic Director and Choreographer Nadia Iftkhar.
We create work which highlights and shares stories of the human experience, drawn from the diverse communities we work with, through a female lens. By inviting our audiences to co-author our work, we are able to collaborate with them from concept to performance to create relevant, exposing and poignant dance theatre.
Artistry, Diversity & Integrity are our values.
We focus our work across 3 strands:
1. Co-Created Touring Productions
We create these productions over 12 months with people who the subject matter is relevant to. For instance, in 2018 we are creating a work about the female experience of endings, the resilience of women and our history as story tellers. We will spend 8 months collecting stories of endings from women across the North, then 3 weeks exploring these stories creatively with an exciting team of collaborators in set design, sound design, lighting design and  6 talented performers. Finally, in 2019 we begin making the work over a 4 week period. During the 'making of', the women who have shared their stories are invited into our process to inform the creation and steer us in the right direction, the work will then tour the North in a diverse range of theatres and community centres in April/May 2019. Whilst on tour, the women are invited as our guests to see the work and meet each other during a celebration event with the creative team. 
The work amplifies the voices of people who feel silenced or unheard, it celebrates the everyday power of women and highlights that we always have more in common that we do that separates us.
We love making work this way. It ensures we are always making work that is relevant to the world we exist in, helps us share stories that would otherwise go unheard and builds a wider Company of Others family across the whole of the North. 2. Company of Others Ensemble
The Ensemble are a performing company of people over the age of 65 which is completely free for people in the North East and held weekly at West Denton community centre.
The Ensemble offers professional performance experience to people who are not professionally trained dancers, who love dancing and feel like they want to continue to challenge themselves in a fun environment. We want to increase the visibility of older people in performance and on our stages, we want to challenge social perceptions of older people and raise the aspirations of our ageing population. 
The dancers perform regularly across the region at events such as PUG Performance Cabaret Night, Dance City Performance Platform and at their home in West Denton. 
This year the Ensemble are also hosting monthly Open Sessions for others who may be experiencing social isolation and loneliness to come and give dance a go and meet new people. Should they wish, the participants of the Open Sessions then have the option of joining Company of Others Ensemble as permanent dancers. 3. Walker Youth Dance Project
Nadia grew up in Walker and at that time there were no dance activities at her school for her to take part in. - luckily the local community centre had classes for 20p a go!
Walker remains close to our heart and until last year there were still no dance activities at Walker Technology College. So, we decided that was the perfect place to set up Walker Youth Dance Project - a free, after school dance project specifically for young women. 
Walker is the most economically deprived ward in Newcastle, so keeping the sessions free is extremely important. The project is more than free dance classes though...twice a year we bring the dancers to see a professional production for free to increase their understanding of performance and the theatre world and this year the group are completing their Bronze Arts Award which will give them their first qualification in dance!
It is so important to us that young people have as many career opportunities as possible and by leading this project we hope to increase the amount of children living in areas such as Walker who can consider dance as a real option.
Dance is also fantastic way to increase confidence, increase communication skills, develop leadership and collaborative skills which are transferable to any career. 
In September, (funds dependent) we hope to expand our work in Walker to include a new Walker Primary Project, working with children under the age of 11 across 5 primary schools. By working with children aged 3-16 across both projects we hope to normalise creative expression, risk taking, and creative thinking for Walker children, increasing their resilience, lateral thinking and problem solving skills as well as bringing the obvious added benefits of fun, non competitive physical activities!
In addition to these programmes we support the dance sector in the North East and beyond through free mentorship to artists, championing of the Creative Case for Diversity & Equality and through actively contributing to the rich artistic community in the North.
Although we are funded on a project basis, sometimes that funding only lasts for a 10 week cycle which can leave us in a position of not being able to plan long term, exciting projects. 
We believe that dance does have the power to improve our social cohesion and bring us all closer together, but we also know that takes time. Improving the equality of access to dance in the North East takes time. Changing the diversity of who we see on our stages takes time. 
We are in this for the long haul and are completely committed but our dreams are limited. 
Regular income will give us the stability we need to guarantee our presence in areas such as Walker, to think of new ways to work with women across the North and to create more exciting performance opportunities for Company of Others Ensemble. 
Please consider joining our community of others and supporting our work, and if you made it this far - thanks for sticking with it and reading until the end!
http://www.companyofothers.org.uk
https://vimeo.com/companyofothers
We are a not for profit company limited by guarantee.
Company Number: 10016228
By becoming a patron, you'll instantly unlock access to 15 exclusive posts
By becoming a patron, you'll instantly unlock access to 15 exclusive posts
Recent posts by Company of Others
How it works
Get started in 2 minutes