Compassion Games
is creating Peace on Earth by 2030!
Select a membership level
Be the Fan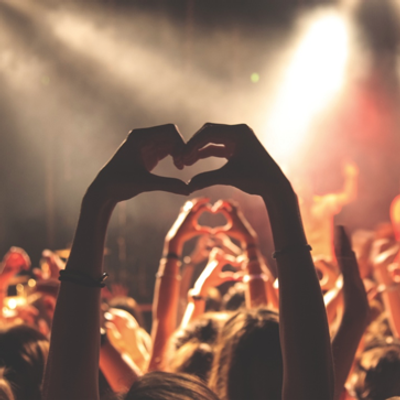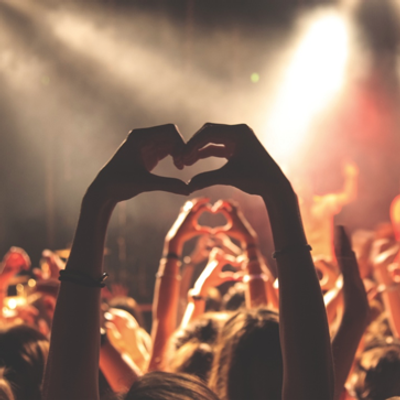 You are the fan that keeps the fire alight. Your unwavering support fans the global fire of compassion in told and untold ways.
You'll receive:
* Inspiring news of Compassion Games and SINE Network Alliance in Action
* Behind the scenes coverage of the Global Compassion Games and SINE
Be the Spark
You are the spark that illuminates the night. Your spirit emits the energy to set the compassion of a thousand fires aflame.
You'll receive:
* Individual SINE Membership
* Invitation to Private Facebook Group
* Invitations to Monthly SINE Programs on Zoom
* Plus all previous rewards!
Be the Flame
You are the flame lit aloft on a darkened horizon. With your light, you keep the fires of compassion arising.
You'll receive:
* Person Profile in SINE Directory
* Access to Add to the SINE Network
* Plus all previous rewards!
About Compassion Games


To Change The World We Need To Dream A New One Into Existence. This Takes Courage, Knowledge, And People Who Believe That Future Is Possible.  This is Where You Come In and We Come Together. 
We believe it is possible to create Peace on Earth by 2030; the question is how? 
How do we mobilize and engage social innovators and youth around the globe to create Peace on Earth by 2030? 
We are collaborating on a Bottom-Up Grand Strategy to Reinvent the Planet that contributes to achieving the UN Global Goals and creates a breakthrough game to change the world we call Peace on Earth by 2030. 


We invite you to play and become a Patron to contribute to its development!

The Compassion Games, Empowerment Institute, Serve Community and many others are partnering in unprecedented ways to cooperate, collaborate and co-create 
Peace on Earth by 2030. 
This initiative is funded by "We the Global People" - that's you and me!  Please become a patron and support its development. Let's make the impossible, possible!

How will we reach the critical mass and engage them to play? 
We have formed SINE (Synergized Impact Network Exchange), a global alliance of social innovators who are committed to large-scale behavior change through collaborative learning, innovation, and unprecedented, unified action.  Our goal is Brave. Kind. Fun. Results.
Let's Make Waves!


SINE members use "trusted-sharing" to play a Compassion Game that amplifies and multiplies our sharing of members Livestreams and to make SINE Waves. 


The design of SINE is modeled not on the machine but on the fundamental organizing principles of nature. It harmoniously blends apparent opposites such as competition and cooperation, self-organization and coherence, freedom and concern for the common good. 
Global Peace Wave - Peace Weekend 2020

Our global massive launch event is a Global Peace Wave with 100 Million People online simultaneously on Sunday, September 20, 2020; the day before the International Day of Peace. We will launch an International decade devoted to achieving the UN Global Goals and creating Peace on Earth by 2030!

SINE: Synergized Impact Network Exchange
All Patrons are SINE Members in the SINE Network and can share SINE Waves. Patrons at the Firekeeper level ($25 a month) are "organizational members" and are eligible to make SINE Waves in support of their initiatives. The SINE Network now has a collective reach of over 20 million people.   
Reverent Revolution of Radical Hope
We envision empowered individuals and communities capable of bringing about the large-scale behavior changes needed to address the urgent and imminent threats to our human civilization. With compassion, we can turn our empathy into action and apply the principle that "the hurt of one is the hurt of all" and "the honor of one is the honor of all". 

As we play Peace on Earth by 2030 we respect and listen past our differences while attuning to each other's needs and co-creating creative solutions.  We meet face to face to build social bonds, celebrate the oneness of the human family, and to weave our strategies together.  SINE co-founder Unity Earth convenes U Day Festivals along the Road to 2020. This photo was from the 2018 U Day Festival in Ethiopia. Join us! 
Now with Patreon, we can collectively fund this happening! 
We think Patreon is a breakthrough platform. With your participation, we can do this.


What do you receive as our Patron?
As a Patron, you'll receive monthly news and stories of inspired play in action. Wake up to the good news of:

cooperative play in conflict zones

organizations winning by feeding the hungry 

youth-led actions in schools to end bullying and reduce gang violence 

communities restoring their damaged ecosystems

and lots more from players and teams around the world.
You will be the first to learn about the new trends, innovations, and tools to engage and empower creating Peace on Earth by 2030.

You will receive invitations to monthly Global Social Media Cafes and Online Collaboratories to strengthen and support our ways of playing together to create Peace on Earth by 2030. 


How do we track our progress?
There is an art and a science to making social change.  We play together and build the collective knowledge and skills necessary to bring about the changes we need at the scale we need them. The Compassion Report Map is a way for players and teams to share their output, outcomes, and impact by sharing what they did and reflecting on the impact it had on themselves and the people they served. 


 We invite you to share your actions and post your impact on the
Compassion Report Map
. An open resource for sharing stories and actions; showing the output, outcomes, and impact.  We count the number of volunteers, hours served, people served, and money raised for local and global causes. The Compassion Reports enable us to measure and benchmark the collective impact that our actions are having, challenging and inspiring ourselves to be even more creative and kind.
Game On!
The Compassion Games Leadership Team will celebrate our first 350 Patrons by upping our own service game and live streaming a "hug and smile mob" and a pop-up community "free compliments booth".

2 of 2
By becoming a patron, you'll instantly unlock access to 35 exclusive posts
By becoming a patron, you'll instantly unlock access to 35 exclusive posts
Recent posts by Compassion Games
How it works
Get started in 2 minutes