comPOSERS: The Movie Score Podcast
is creating podcasts
Select a membership level
Obstructed View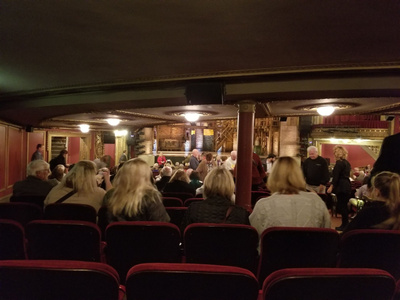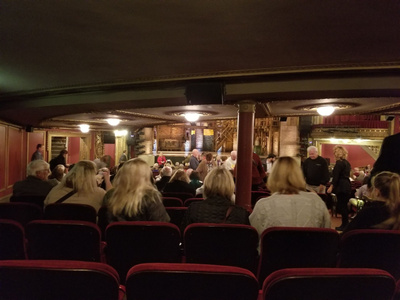 You love us; we know. If you want to show your appreciation for all our "hard work", drop us a dollar a month and we'll shout you out on the show! 
Balcony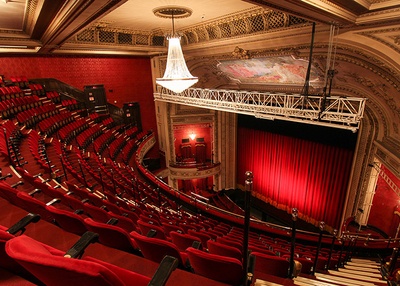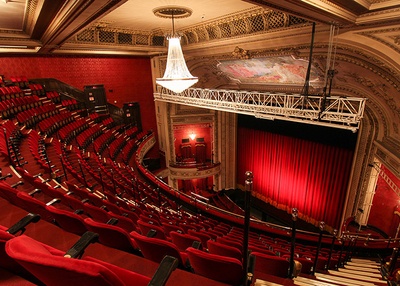 You've got some of the better seats in the house! From here you can check out all our bonus content: specials about non-score music, best-of and worst-of episodes, even the retrospectives for those who care (you probably don't). Interviews will still be public along with our main episodes, but you lucky listeners get even more of our stupid shit every month. Plus, we'll shout you out on the show!
Mezzanine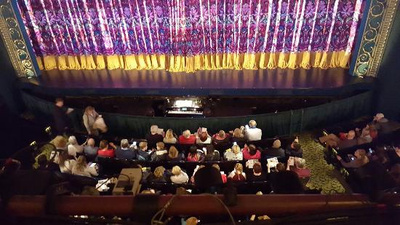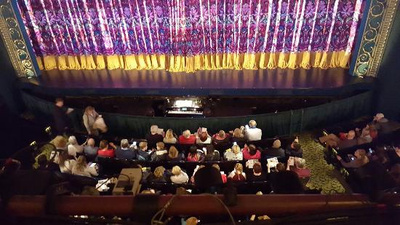 Look at you, all fancy in the front row. This is a pretty big price leap (sort of like mezzanine seating) but for this monthly offering, you'll get all the benefits of the previous tiers. PLUS, we'll put you on the VIP list to request topics for our bonus content, including specials and whatever else you might want to hear.

Note: you might not get your pick the same month, depending on how many of our loyal listeners get on this list, but we'll confirm with you by email when your episode will air. 

Also note: we reserve the right to refuse a request if it's out of our ability to do (looking at you, everybody who wants us to watch the entire run of "Lost") or if the content is racist or otherwise shitty. 

About comPOSERS: The Movie Score Podcast
Welcome to comPOSERS: The Movie Score Podcast, where three old musician friends of dubious talent enjoy some movie-themed drinks while discussing film scores and the films they're in. 

Every Sunday, one of our three hosts chooses a film and score to review, and we spend about an hour talking about the best and worst of both. Sometimes we do themed months, sometimes we have fun guests. Quite often, we release "special" (and we use the term loosely) episodes including reviews of TV and video game music, reviews of soundtrack-heavy films, interviews with people way more versed than we are, and much more. 

Our regular episodes will always be free, but if you're here, you're looking for that sweet sweet bonus content, and we're happy to say you're in the right place. For just three dollars a month you can access all our extra episodes, including series retrospectives, breaking news segments, and a bunch of other stuff we throw together for your enjoyment and our personal edification. 

Some of you are straight-up maniacs that do things like interact with us through email and Twitter. For you brave souls we offer a fifteen-dollar-a-month tier wherein you can ask us to cover any topic you'd like for a special episode. And yeah, you get all the extra stuff too, so you'll be able to hear the episode you requested right damn here.

Or, if you just dig the show and want to help us pay hosting costs, you can send us a dollar a month out of the goodness of your hearts. It helps us keep the lights on and rent movies that somehow are never on any streaming service when we need them to be.

Thanks for your consideration, The Internet! Now sit back, pour yourself an adult beverage and enjoy some comPOSING.

By becoming a patron, you'll instantly unlock access to 41 exclusive posts
By becoming a patron, you'll instantly unlock access to 41 exclusive posts
Recent posts by comPOSERS: The Movie Score Podcast
How it works
Get started in 2 minutes