Coney Bow
is creating dance lessons, tips and mentoring programs for showpeople
Select a membership level
The Community Hall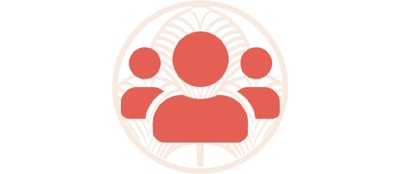 The Community Hall is a great place to start your adventure and show your support.

This is where you'll find my SHOWGIRL DIARY with insights on act creation and show production, sneak peek and behind the scenes. You'll also get early access to photos and videos before they are released to the public feed or my instagram account.

This is also the place to hang out if you want to have a taste of what I offer before signing up for a higher Tier. You'll have access to the current CLASS MENU with the music playlist and every month to VIDEOS FROM THE ARCHIVE. The videos will be either from a class or a tip, and will remain available for 4 weeks.

- - - - - - - - - -
▶ To recap here are The Community Hall patron benefits

The Showgirl Diary with insights on act creation and show production, sneak peek and behind the scenes

Early access to photos and videos

Fortnightly access to the current class menu

1 monthly video from The Studio or The Lab archive
The Studio
In The Studio you'll get fortnightly access to THEMED CLASS VIDEOS. For each class you'll have a 20-30 minute dance along video + a more detailed video breaking down the warm up and the exercises + the music playlist. The classes will be posted on Mondays and will be available for 4 weeks so that you have time to learn the exercises and have fun with the dance along video.

Class content will alternate between chair based exercises and retro, wellness or dance fitness styles.

Of course The Studio gives you access to all the perks from The Community Hall with videos from the archive, the showgirl diary and early access to photos & videos.

- - - - - - - - - -
▶ To recap here are The Studio patron benefits
20-30 minute new class videos every fortnight

The Showgirl Diary with insights on act creation and show production, sneak peek and behind the scenes

1 monthly video from The Studio or The Lab archive

Early access to photos and videos
The Lab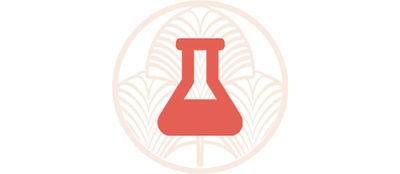 "Come up to The Lab, and see what's on the slab…". In addition to The Studio class videos, The Lab will provide you fortnightly with TIPS AND TRICKS VIDEOS about special steps, choreography, administration, show travels and anything that might help you become a well rounded show person. Those videos will be posted on alternate Mondays and will be available for 4 weeks.

Of course The Lab gives you also access to all the perks from The Community Hall with videos from the archive, the showgirl diary and early access to photos & videos.

- - - - - - - - - -
▶ To recap here are The Lab patron benefits
20-30 minute new class videos every fortnight

Every other fortnight, new tips & tricks videos about special steps, choreography, administration, show travels…

The Showgirl Diary with insights on act creation and show production, sneak peek and behind the scenes

1 monthly video from The Studio or The Lab archive

Early access to photos and videos
About
Hi there and welcome to my Patreon Page!
If you are here you probably already know me, but just in case… My name is Coney Bow, I am an international burlesque and cabaret performer with a choreographer's degree and a couple of physical instructor diplomas. Mostly I am a massive dance nerd and a teaching/learning enthusiast.
Over the years, I've been trying to offer extra content to the students that were left wanting for more after a class or a workshop. But it's been hard to do so with busy schedules, low income or when we live on different parts of the planet. That's where Patreon comes in.
My goal with this platform is to complement my in-situ classes and workshops with more in depth online content. I want to be able to share more of my knowledge and experiences with you. I'll bring you specifically catered exercises, tips & tricks on choreography and administration, a Showgirl Diary with behind the scene specials, even feedback or mentoring for those who need it, and a healthy amount of nerdy dance related stuff.
I won't lie, even though I love teaching and talking about anything dance, I sadly can't do it for free (especially in these COVID-19 times). But that's why I thought Patreon would be a cool way to do it. There are tiers for various budgets and with just a little support from each of you, I'll be able to go the extra mile!
I see this adventure as an exchange, so feel free to send me feedback or to tell me what kind of content you would like to see.
Ready to do the thing? Have a look at my tiers!
Thank you in advance for your support!
xxx
Coney
- - - - -
Want to know more about me?
● Website:
http://www.coneybow.com/
● Instagram:
https://www.instagram.com/coneybow/
By becoming a patron, you'll instantly unlock access to 11 exclusive posts
By becoming a patron, you'll instantly unlock access to 11 exclusive posts
Recent posts by Coney Bow