Kat Ellinger's Confessions of a Cineslut
is creating Film criticism
Select a membership level
Flirty Cineslut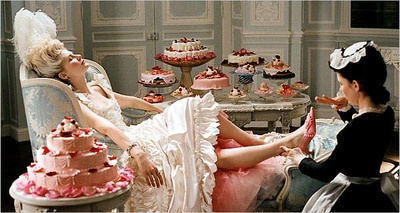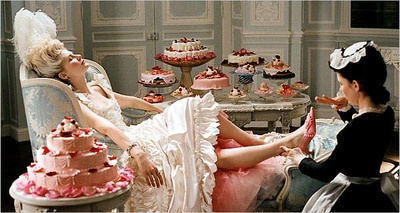 A bi-weekly exclusive blog post about my current loves and obsessions. 
Decadent Cineslut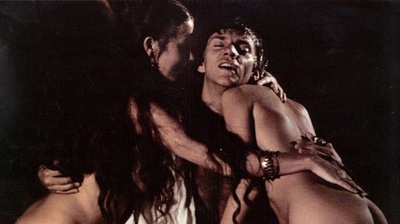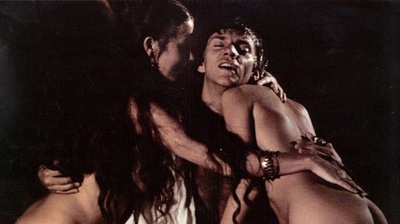 An exclusive monthly in depth essay and access to Vlogs. Monthly trailer commentary collection. 
Gloriously Wanton Cineslut
Everything else plus... Access to a monthly film club exploring unique, obscure, non-mainstream cinema with access to discussions. Bi-monthly full feature commentary when I hit over 100 patrons. 
About Kat Ellinger's Confessions of a Cineslut
Welcome to my Patreon. My name is Kat Ellinger and I am an editor (Diabolique Magazine), author, and film critic who has provided more than 160 disc extras for various home video companies (commentaries, on camera interviews, video and written essays), in addition to producing and writing documentaries, and freelance writing for BFI, Sight & Sound, Senses of Cinema, Fangoria, Screem Magazine, Scream Magazine, and various other publications either in print and online. I am also the co-host of three podcasts: Daughters of Darkness, Hell's Belles, and Busted Guts. Now I want to expand my mission to convert the entire film world into Cinesluts. Patreon is exactly where I intend to do that. 

What is a Cineslut? 

After spending several years working in film criticism one thing that has become a huge point of frustration for me is the elitism and gatekeeping rife in all aspects of the culture. Whether it is the anti-intellectualism prevalent in certain sections of genre fandom to the high brow sneering seen from some of the upper echelons of 'art' criticism it strikes me that I have never really belonged anywhere. I hate making distinctions between high and low. I honestly believe, as does the mighty John Waters, that if a film does something for you, whether it's pure entertainment, resonates emotionally, makes you think, turns you on, makes you laugh or cry, or whatever, then that film has value. None of this guilty pleasure or so bad it's good bullshit. The Cineslut looks to abandon those terms altogether, in favour of just celebrating ALL film. And I realise I am not alone, which is why I am inviting you all to come and join me on this journey to reinstate pure love and celebration in discussion around film; a banding together of all the misfits and glorious weirdos who don't want to stick to prescribed rules around film criticism, which tend to be stuck in the margins of bullshit 'taste' markers. 

This journey. 

Confessions of a Cineslut started life as a column over at Diabolique Magazine. I wrote a couple of chapters and then the entire world fell apart because of the pandemic. Because of this most of my energy had to go into trying to make money in an already competitive market economy that is shrinking by the day, and dealing (like most people) with the general day-to-day stress of the world turning on its head and loss of household income. Sadly there was no room for continuing the column in this climate and I had to park it, but it kept gnawing and gnawing away at me that I could do so much more with it. And now we are here, the second phase, the rebirth so to speak, the expanding of the Cineslut universe. 

I don't just want this to be about me. This is a two-way street, a community, that I hope builds over the coming months and years. Discussion and involvement are encouraged and I will be giving Patrons a chance to have their say on what I cover. With this said, the work I present here (which will be entirely exclusive to Patrons only, although the column will also continue over at Diabolique, just with different content) I want to make this a platform for my most personal writing, ever. 

What I am Offering. 

Tier One: Flirty Cineslut: for $1 a month you will receive two video blogs a month, with me chatting about my latest obsessions or films linked to the current Cineslut theme. These are illustrated with film clips and trailers. 

Tier Two: Decadent Cineslut: for $5 a month you will get tier one plus an exclusive monthly in depth essay and a longer on camera piece from me, illustrated with clips and trailers like the smaller tier one blogs. The videos are usually around 45 minutes long. In addition will get a collection of trailers with my audio commentary over the top based around a chosen theme. These usually run between 45-60 minutes long. 

Tier Three: Gloriously Wanton Cineslut: for $10 a month you will get all of the above, plus access to a monthly film club exploring unique, obscure, non-mainstream cinema with access to discussions (this will require no additional financial outlay and all of the films featured will be accessible in some way). Also included in this tier is a bi-monthly full feature audio commentary which will be provided in an mp3, for you to listen to at leisure. The films covered will be ones that are easily accessible on home video, in particular those which fall into the category of Eurocult. 




When I reach 100 patrons I will offer a bi-monthly exclusive audio commentary recorded just for the Cineslut community. 
1 of 1
By becoming a patron, you'll instantly unlock access to 76 exclusive posts
By becoming a patron, you'll instantly unlock access to 76 exclusive posts
Recent posts by Kat Ellinger's Confessions of a Cineslut
How it works
Get started in 2 minutes