Conforce aka Versalife
is creating Electronic Music, Coaching & Sample Packs
Select a membership level
Canister 1: Info-link
The info-link augmentation is an implant that establishes basic remote communication. Your subscription gives early acces to new video content and exclusive Patreon video content (vlogs and music updates). It's simple you like my music and content and want to support me.
Early access to new content, video's, vlogs, pictures and artwork
Early release updates, before offiial release dates
Free audio gift when signing up
General Support of Conforce & Versalife
Includes Discord benefits
Canister 2: Synthetic Heart
A serious augmentation enhancement that gives producers higher bio-energy levels and access to exciting sample content, ultimately stimulating your productivity and creativity.
Monthly Sample Pack (50+ samples,  samples from my own studio equipment, drum packs, field recordings, raw audio material from my archive)
Ask me anything in the Q&A's, see track breakdowns etc
Early Access to new content, video's, upcoming podcasts
The latest Conforce/Versalife release as a download
General support of Conforce & Versalife
Includes Discord benefits
Canister 3: Ballistic Protection
Limited (2 remaining)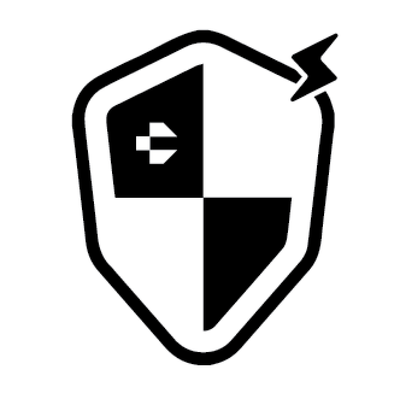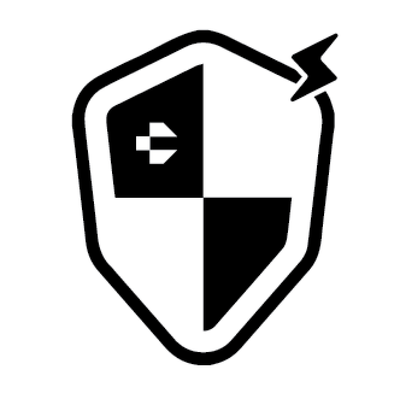 A producers tier where I will help you to empower your own personality in electronic music and give creative and technical feedback on your productions. The Ballistic Protection upgrade enhances you with 30% additional resistance against disturbing audio interference and will enhance your track finalisation efficiency.
Track reviewing (mail) on a monthly basis. (you get in-depth creative and technical feedback on a production)
Limited edition Conforce keychain (etched)
Behind the scene studio vlogs
Ask me anything in the Q&A's, view track breakdowns etc
The latest Conforce/Versalife release as a download
Monthly Sample Pack (50+ samples, samples from my own analog equipment, drum packs, field recordings, raw audio material from my archive)
Early Access to new content, video's, tutorials/jams, upcoming podcasts
General support of Conforce & Versalife
Includes Discord benefits
About Conforce aka Versalife
 Hi there! 
Thanks for passing by and your interest in my music subscription programs that you can take on a yearly basis or monthly basis. Have a look around and hopefully see you soon! 
What students say about their experience
Ben (Tier 4)
: "Our session opened a box, which was once open already but had been closed for a long time now. It feels very fresh now creating music. Everything seems to come back to me."
Lou (Tier 3): "Thank you so much for the feedback, the kind words and overall critic for the track. I'll push the track to another dimension with your recommendations."
Koos (Tier 3)
: "I'm very happy with your feedback. It is exactly what I need and it means a lot to hear it from an artist you admire and I didn't expect you to be so open about your production proces. It works even more inspiring to share your knowledge with us."
Sam (Tier 3):
"Boris his Q&A's are really interesting and helpful. Many thanks."
Introduction 
For over 12 years I have been involved in the electronic music scene as 
Conforce
and Versalife. I also work as an independent 
sound designer
for various synthesizer brands and platforms that appreciate my creative skills. I've worked with labels that inspired me back in the days as a dj and over the years I had the privilege to release my music on some of the finest underground labels. The adventure started with a few skills, no training and a bit of production technique.. I knew I wanted to express something through music and I had limited creative tools. Making a record was the goal, and the day the postman delivered my first 12" was unforgettable. It was a personal creative achievement apart from the fact that the record wasn't technically perfect.. More releases followed on labels like Delsin Records, Clone and 2020 Vision. The fans, promoters, listeners and clubbers thought me that music is a universal language.... No social media like or thumbs up can compete with a dance-floor connection or an inspiring spontaneous backstage music conversation. 
 New experiment 
I still believe strongly in the power of physical music but also think it's time for a new creative experiment that avoids social media standards. Something I feel comfortable with and helps me to connect closer with those who want to learn from my DIY approach. Nothing is more rewarding than sharing ideas, experience, inspiration and music feedback. All with the goal, to help people progress and overcome their creative struggles. I can personally help you in my feedback program or private lessons. If you appreciate my sample packs and like something extra on top in the form of a monthly Q&A you can simply join the Synthetic Heart program. It's all subject to little changes over time and ultimately I will find a nice model that is sustainable for me as an artist and you as a fan or future student.
Subscriptions for who? You! 
It's for those who want to learn (q&a's, feedback) from my creative production process and/or value inspiring sample content and want this on a monthly basis. Creativity is an often overlooked part, especially when you look at the amount of technical music production content that fills the social media channels.. Note the pointless comparisons video's about compressors and a/b videos of software versus hardware clones… It all misses the point and it's a true jungle... I believe that with the worst synth you can make the most beautiful track. All you need are a few good tools of course, but more importantly, you still need that creative spark and dose of inspiration.  
Creative spark 
Sparking the creativity and empowering your inner sound designer/producer thats the goal. I know how to deal with creative blocks through experience. Sometimes you need to step out of your one dimensional proces and view. I noticed often that I'm stuck either because of GAS (Gear Acquisition Syndrome) or an overload of possibilities.. Sometimes I spend a week hyperfocusing on the perfect kick drum, and you reach the point of insanity... Maybe all you need is a creative reset and a different hyperfocus. Creative pressure and expectations are a tough thing to deal with and can block creativity. Perfectionism is a killer too. Technique can help you to improve your ideas but equally important is your creativity, inspiration and conceptual approach. Drop me a line if you feel you need help and an objective constructive no-nonsense view.
Musical greetings
Boris
Become a patron to
Unlock 48 exclusive posts
Connect via private message
Recent posts by Conforce aka Versalife
How it works
Get started in 2 minutes