Tim Quax
is creating Consolia Comics and books
By becoming a patron of Tim Quax you'll be an active participant in their creative process.
Select a membership level
Undead Duck
- A reminder that you are amazingly awesome.
- Access to sketches, art, comics that i don't post anywhere else.
- Like any undead, my gratitude is eternal.
Dino Duck
- All of the above.
- Access to Patreon-only blog posts.
- A glimpse of projects i'm working on, every now and then.
- Similar to The Great Oxygenation Event, my gratitude is all-encompassing.
Metal Duck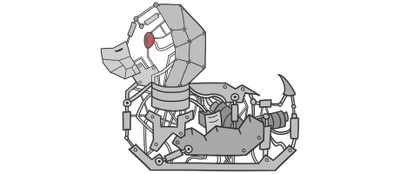 - All of the above.
- Free PDF version of any book / comic PDF i make.
- As opposed to robots of the Anatidae variety, my gratitude is not artificial.
About
Hello! I'm Tim, a back-end developer drawing silly little comics about programming and nerd stuff. I have been updating it weekly for 3 years now. I'm also working on a few side projects, most notably two illustrated books and a game.
I publish a comic every monday morning to help you through the hard times. I'd like to make more content but with a consuming day job it's not easy to find the time. That's where this well-named piece of software comes into play. With any luck i get to make a lot more awesome stuff for you!
A few samples of my comics:
Consolia pays for its own hosting! Super awesome. I'll write several blog posts about the architecture of my website (it's very nice and hackish AT THE SAME TIME), and all patrons will have a say in deciding on the topic for an explanation comic.
1 of 4
By becoming a patron, you'll instantly unlock access to 1 exclusive post
By becoming a patron, you'll instantly unlock access to 1 exclusive post