Contessa de la Luna
is creating Art, Scavenger Hunts, Videos, Music & Games
Select a membership level
Junior LUNAtic Badge
You LOVE what Contessa de la Luna is doing and are pledging a dollar a month, and that'a HUGE! WE LOVE'A YOU!

You get PATRON ONLY EMAILS (with FUN in them!) and VIDEOS, plus whatever our little brain dreams up.
Share Contessa de la Luna with you friends. It more fun to play with others than with youself! xx

We are a little bit giddy! xx
Includes Discord benefits
Bonafide LUNAtic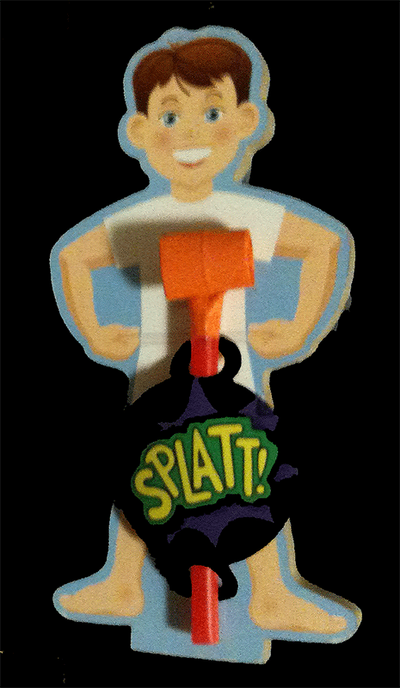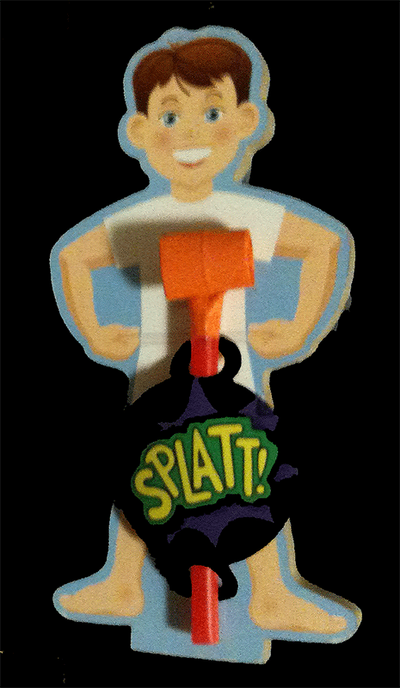 You are bonafide LUNAtic at this level!

Twice a year Contessa Luna will send you a surprise in your mailbox starting you third month of you membership, so be sure to put you mailing address.

We love'a to send you surprise! 

Share Contessa de la Luna with you friends. 

It more fun to play with others than with youself! xx

Includes Discord benefits
LUNAtic FRINGE
Limited (98 remaining)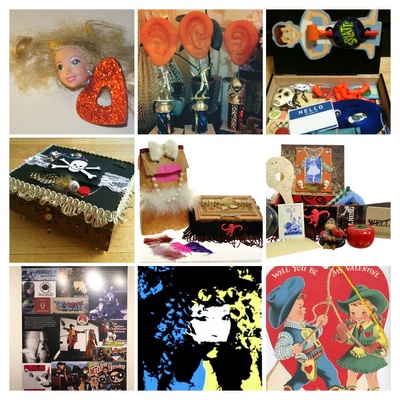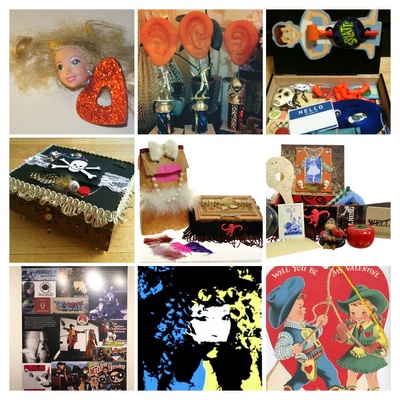 You are HUGE LUNAtic and you are not sorry!
Four times a year, Contessa Luna will send you surprise in you MAILBOX so be sure to put you mailing address. 
You are making Contessa de la Luna's dreams come true!
You get personal emails, videos also Lunatic Only Games, Video, Songs, Puzzle Pages, Scavenger Hunts, Video Links, Updates, Notice to Live Events. 
Contessa is limiting this to 100 of you Fringe types so she can give what you have coming. 
It more fun to play with others than with yourself. Invite you friends to be LUNAtics and share the fun!

YOU NEVER KNOW WHAT YOU GOING TO GET, BUT YOU GOING TO GET IT! 
xx

Includes Discord benefits
About Contessa de la Luna
Your Patreon subscription makes it possible for Contessa de la Luna to bring YOU MORE FUN, Games, Toys, Puzzles, Songs and Videos.
ONLINE and in your MAILBOX
Contessa will use the Patreon to create a monthly and quarterly SURPRISE FUN PACK that she mails to you.
(Now for adults and children)

Delighting YOU makes Contessa de la Luna HAPPY!




An unexpected surprise so simple and perfect your entire day
is made better, maybe your whole life. 
Your subscription means more of what you see in the photo above. Something creative, absurd and always amusing and
I want to create and give it away to you
.
All LUNAtics get
mixed up love advice
,
read you a story
,
mail you a postcard with a secret message just for you or your dog
, 
sing you new original song like her upcoming hit "Because Dolphins Are People Too!",
or
tell you a joke
.
Join the LUNAtics and say YES TO MISCHIEF!
Contessa de la Luna wants to create a
children's record/CD
. An
audio book
,
monthly fun-time activity pages, toys
and
SURPRISES for her Patrons
, plus more VIDEOS!
Contessa de la Luna is a Portland, Oregon based artist, performer and late night talk-radio host of The World Famous Confessional on KBOO 90.7 FM, Portland and BMIR, Burning Man Information Radio during Burning Man in Black Rock City, Nevada. Contessa de la Luna performs at local events, produces a live variety show with radio listeners and callers as cast members.

She has hosted late night scavenger hunts, puppet shows, and kazoo a-longs. She creates art for her patrons including the famous Contessa de la Luna Surprise Fun Box , handcrafted mixed media boxes filled with surprises and mirth. And the Fun Time Activity Book filled with pages and pages of original activities and games.

Most recently La Contessa was named third place for BEST RADIO PERSONALITY in the Willamette Week's Best of 2016 and honorable mention in 2017.

HISTORY
Since 2006, Contessa de la Luna has provided late night F.M. radio listeners with an unfiltered, unrehearsed and uncensored sanctuary on the radio dial called The World Famous Confessional broadcast live from midnight to 2:00 AM on KBOO Community Radio, 90.7 FM Portland, Oregon. La Contessa receives no compensation as a volunteer programmer on the oldest independent community radio station in the U.S., also celebrating 50 years on the air in 2018.

Beyond the radio, Contessa de la Luna creates opportunities to meet in person with special events. She has created on-air scavenger hunts,  played Barrel of Monkeys with listeners live on the radio, produced community talent show, western themed performance, participatory puppet shows and encourages on-air staring contests between her and the listening audience.

You're starting to get the idea.

In 2015, La Contessa debuted the first episode of a public access television program in Portland, Oregon called "Contessa Luna & Friends". La Contessa ensured the voluntary crew received the necessary paid classes and training required to operate the equipment and pass competency exams.

Contessa de la Luna has a little tiny spot in her big foam heart where she piles on the positive thoughts for you, cheering you on all the time in life's ups and downs.


Support this PATREON and say YES TO FUN!
We Are The World music video with Sharks featuring YOU operating shark puppets! Think about how awesome THAT IS, then subscribe! xx

Contessa Luna Paper Dolls

Audio Book Alice Through the Looking Glass as read by Contessa de la Luna.

When you share with your friends, it all happen faster and it fun to play with you friends! #whattheysay

1 of 3
Become a patron to
Connect via private message
Recent posts by Contessa de la Luna
How it works
Get started in 2 minutes