Conversations with Curtis
is creating a series to celebrate the 25th Anniversary of Phantasmagoria 2.
Select a membership level
Double Chocolate Malt
General Supporter and Join the Newsletter

Back in 1996, a milkshake at The Dreaming Tree was less than $3. At $3 a month, you are showing your appreciation to the CwC makers and will join our newsletter to stay up to date on new episodes and general news. Who knows, we might even convince you to increase your giving…

Includes Discord benefits
"Oh, Blob."
Social Shout-out!

COMPLETE TRANSPARENCY: "Conversations with Curtis" is a labor of love, and yet quality content has its costs! We've gathered a crack team of WynTechnicians to provide tech, marketing, and project support, as well as tracking down cast and crew to revisit the long ago world of P2. $5 per month thru the rest of the year (a whopping $40 bucks!) ensures a series that is streamable, shareable, and worthy of this game's legacy to stand the test of time...and your name will forever be stamped upon it!

Includes Discord benefits
"Freak!"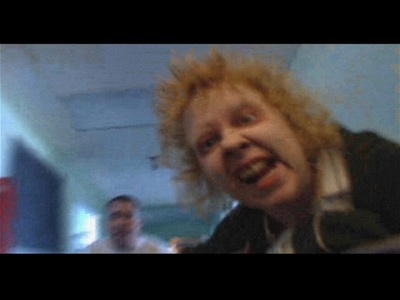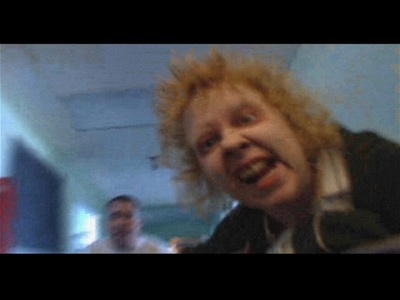 Patreon-exclusive Content + Credit Call-out!

Patreon is telling me to add "Patron-only updates" to this tier. So for $10 per month, you can have some extra love and directly join the conversation with Curtis! We'll be rolling out follow-up interviews with our guests, release private behind-the-scenes content that won't be shared via social media, and have your questions be prioritized during the crowd-sourced Q+A portion of the episodes.

(Now I gotta figure out how to set up this "Discord" thingy. Ugh.)
Includes Discord benefits
Your name featured in Episode Credits
About Conversations with Curtis
"Conversations with Curtis" is a limited-time interview series of the cast and creators of the 1996 gore gaming classic Phantasmagoria 2, a Puzzle of Flesh.

Featuring behind-the-scenes content and narrative experiences, join Curtis as he returns twenty-five years later into one of the biggest FMV games of the 1990s. -----------

My name is Paul Morgan Stetler and 25 years ago, I played Curtis Craig in Sierra Online's Phantasmagoria 2, A Puzzle Of Flesh. Despite its relatively disappointing release in November of 1996 (I think we may have been the unwitting nail in the heart of FMV games), the game has since developed a huge (dare I say "cult") online following. Over the past 10 years, I've received hundreds of appreciative messages from fans all over the world, most of which I never replied to (sorry about that, I was shy). The fact is, I've rarely spoken publicly about my experiences making this game, at all.

Until now.

To commemorate the 25th anniversary of the making of Phantaz 2, I've decided to launch a limited interview series called "Conversations with Curtis", where I reach out to the major artists responsible for creating the game (writer, director, fellow actors, special effects person, cinematographer, etc.) and reminisce with them about what it was like to make this thing; find out what they were doing before they got the gig; share stories about the making of it; and see what they're up to now. I haven't talked to most of these people in 25 years (the day we wrapped!) and I'll bet there are some good stories worth sharing.

There's tremendous potential to continue beyond this first series and move onto others down the line (i.e., interviews with Let's Play hosts and, what the hell, maybe even an All-Star "Let's Play" of my own somewhere down the road).

When this is all done, the idea is to make the series available to everyone who still loves this game, or is discovering it for the first time, and provide a sort of "oral history" from the people who made it. And maybe, along the way, we'll uncover the reason why this game -- beyond all the gore and bondage and sex and campiness -- still means so much to so many people. That would be cool.

Where will this journey will take us?
I don't have a clue.
But I'm excited to find out.
And I'd love your support along the way.

Best,
Paul (Curtis)

Now you're talking!

If we get into these kind of numbers -- the sky's the limit! Can you say:


"Let's Play" parties?
Online script readings* with original cast members?
Fan fiction?
A petition to convince -- and fund -- Lorelei to write a sequel? (How cool would that be?)
Charitable events for LGBTQ rights and mental health awareness.
Etc. etc.
Oh, man. We could get into all kinds of good stuff here. 

(*Pending writer's blessing, of course.)

3 of 3
Become a patron to
Unlock 72 exclusive posts
Connect via private message
Recent posts by Conversations with Curtis
How it works
Get started in 2 minutes