Cookiedraggy
is creating 'Kincaid', a lewd furry platformer
Select a membership level
Kincaid's Supporter
Access to Activity Feed.
'Supporter' Discord role.
Includes Discord benefits
Pet Kincaid's head!
Access to the Patreon build
'Adventurer' Discord role
Includes Discord benefits
Let's be friends!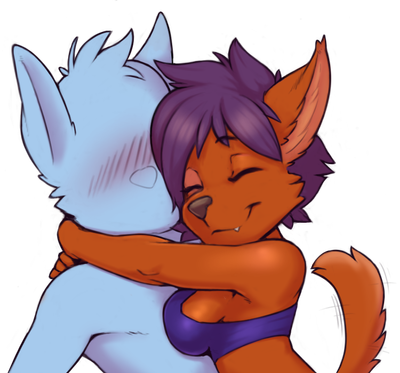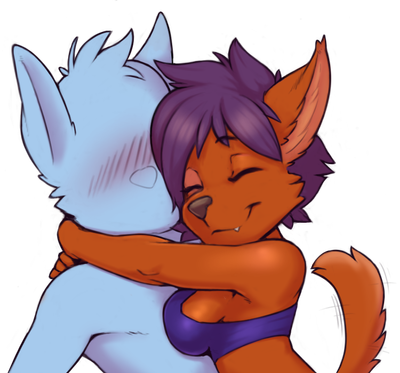 Access to Patreon build
Access to polls
'Seasoned Adventurer' Discord role
Includes Discord benefits
About Cookiedraggy
Kincaid is a
cute & lewd 2D Action Platforming Adventure
. Our protagonist is an adventurer, exploring uncharted planets and their wild life!
Play the free demo on itch.io!
Download the latest
Patreon Build
!
Wishlist us on Steam!
Follow the development on
Twitter
!
Hang out with us on
Discord
!

MEET KINCAID!
Kincaid is a naughty wolf girl and quickly succumbs to sexy distractions. Give her a nudge to remind her of her quest - or do nothing and watch her satisfy her curiosity and lust!
She writes down all her "research findings" (unlocked scenes) in her journal for you to enjoy again at a later time.
Join our playful and naughty wolf girl, as she explores flora & fauna and meets new friends (with benefits~) and adversaries!
Kincaid is not alone: She is joined by her sidekick Ai, an artificial intelligence that lives inside her ship's computer and provides support from orbit.
An exciting adventure full of hot action, burning lust and erotic surprises unfolds!

PLANNED FEATURES
Travel to three unique planets: Each planet is a big world with different areas and a variety of enemies and sex encounters!
Explore lush and vibrant worlds, filled with secrets, hidden treasures and optional bosses!
Plan your next adventure from the safety of Kincaid's own spaceship. Interact with Ai and discover spicy secrets about Kincaid's past!
Fast-paced melee-oriented combat!
Collect Power Ups that give Kincaid new abilities!
A whole cast of NPC characters for you to meet, each with their own unique and hand-crafted sex animations!
Heart-throbbing high-res CGs and sexy storytelling!
A beautiful & catchy soundtrack!
THE TEAMCookiedraggy - Art / Design - https://twitter.com/cookiedraggy
Hi, I'm Cookie! I'm an artist and game developer. If you know me, it's probably because of my art on FurAffinity! Besides creating illustrations and animations for Kincaid I also design the characters, gameplay and worlds together with Null.
Nullbunny - Programming / Design
Hey, I'm Null and I'm responsible for most of the coding work! I started making video games at a young age and it's been my number one passion ever since.
Tricksiebzehn - Environment Art - https://twitter.com/Trick_Siebzehn
Hiho, Fabian here, or just call me Trick! I am working on the backgrounds and other assets. My pixelart journey started more than 10 years ago in the RPG Maker community and now I work on different indie games since 2016. Creating my own games fascinated me since my childhood and still does.
Moon Mink - SFX & Soundtrack - https://twitter.com/moon_mink
Hi everyone! I'm the fuzzball responsible for the soundtrack and sound design for Kincaid! I've been in the game industry for 8 years now, working on a range of different titles. I love all types of music and bringing characters and worlds to life through sounds!
CLOSING THOUGHTS
Null and I have been working on games for over 6 years now. We know each other's processes and we have an efficient workflow going. We're a married couple and living together, which makes it even easier to communicate and collaborate!
We love making games and will work on Kincaid no matter what. By pledging you can encourage and appreciate our work, and enjoy some exclusive rewards!
With your support we'll be able to work on Kincaid full-time, instead of spending most of our time on freelance work and commissions.
Transparency is very important to us. We post a weekly newsletter post showing you what is being worked on. Large parts of the art production are streamed on Picarto (you can also watch recordings if you miss a stream) and we frequently post WIPs to Twitter and on our Discord server.
In the long run we hope that Patreon will help us get other artists on board as well and make Kincaid the best erotic furry platformer.
Your support means the world to us and if you like our game, please tell others about it! We're working very hard to make Kincaid the best game it can be!
Be safe&sound,
Cookie & Null
Panties, Stockings and Garterbelts
Oh wow, you really like our naughty wolf girl! Well then, let's have some more fun with her, shall we? :3c

We will add sexy new outfits for her to wear (sprite animations only), as well as the option to wear no clothes at all~

Patrons get to submit and vote on outfit ideas!
6 of 6
Become a patron to
Unlock 123 exclusive posts
Connect via private message
Recent posts by Cookiedraggy
How it works
Get started in 2 minutes