Dr Charles Parker
is creating informed mind science insights.
Select a membership level
CB Team Connections
Exclusive Content: This starter level is to keep you on the inside of my creative efforts to keep you and yours informed about new content, and to hear back from you about feedback from your experience on what next steps I should take to update my reportage to our growing audience. - Weekly newsletter, posts, - only for those on the inside. You're on the home team.
CoreBrain Team: Direct *Public* Access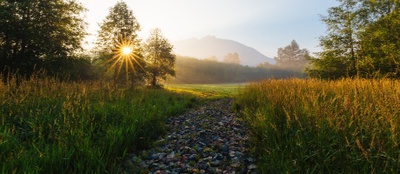 Live Parker Access - Google Hangout Monthly - 1 Hr. 
I answer your questions, record and store these video interviews at CoreBrain Academy on a special page for this Patreon group. You will have access to every video as long as you are active here. 
Topics will include anything relating to mind science from recovery in addictions, to relationships, to depression, to more challenging topics like undermethylation and molecular physiology for the street level.
This community will also have a way to connect with each other through an anonymous private Facebook page - use your favorite pseudonym. 
If you have a team, I would love to Joint Venture my work with you. 
CoreBrain Mastermind: *Providers* Evolve
Limited (20 remaining)
Live Parker Access Private Google Hangout Monthly - 1 Hr. 
My mission here for all Medical Providers from MD, to NP, to ND and DC is at once simple and complex - data markers matter in new science applications.
Simple: to grow your practice skills and include you in my CoreBrain Referral List in whatever country.
Complex: Cover the street level practical details you need to deal with your most difficult treatment failures. 
I answer, record and store these video interviews at CoreBrain Academy on a special page for this specific Patreon group. You will have access as long as you are active here.
Topics will include anything relating to mind science from recovery in medications to more challenging data topics such as undermethylation and molecular physiology for the street level.
Open for discussion: This community will have a way to connect with each other through an anonymous private Facebook page? 
I will Joint Venture with your team/mission to help you use Specific Academy trainings for your clients - and follow up.
About
Why CoreBrain Systems:
I'm here because I own what I don't know and work every day to improve predictable outcomes. We're living in a seriously deteriorated mind-assessment and treatment world. I know because I see treatment failure based on ignorance of basic rules, repeatedly. The truth lives in Treatment Failure. Treatment Failure is pandemic and denied. 
The consistent emotional pain witnessed in Treatment Failure drives the imperative deeper insights that drive necessary change. We can grow together as we use and learn improved applications that 'prove true' because they work more predictably. 
Friends, take a moment to reconsider the multiple challenges with modern psychiatry. Far too often confused minds are lost at sea. And moreover, too many caretakers don't take that next imperative step to look for accessible landmarks to identify the way. The value I bring to this essential conversation: 
multiple board certifications,
extensive leadership for years with SPECT brain imaging, extensive experience for 50 years of practice, and with a complexity of learning experiences that resulted from my own Treatment Failure experiences when I did everything I was told to do by world-class experts singing the same outdated songs. 
I've traveled a long learning trail seeking the best answers - from psychoanalysis to brain molecular physiology - often driven by the painful, embarrassing limitations of not knowing to provide workable answers at the street level.  Modern telescopes, new maps, and new treatment tools, including data-driven measures that mark specific biologically-driven impediments, remain surprisingly
outside of the dated standard of care for psychiatric treatment protocols.
Critical Thinkers do agree
, - and yet also overlooked is the
process of how improvements will most likely evolve.
Both clinical facts and their applications matter.
Facts come from data, applications arise from the process - years of using that data clinically.  Data ends the polarity between traditional and functional medicine.
Opinion: An Informed Public Will Vote To Change The Game
I believe necessary change will occur through informed, democratized insights from
receivers of care - via our data-driven more-informed public.
Vertical management and guesswork with inadequate labels are out. Participatory medicine for more precisely defined targets, with an intelligent, well-informed public, through our community at CoreBrain, is unquestionably in.       
Parker Who & Why Patreon
History:
Speaking and writing about brain & neuroscience impediments and improvements for more than two decades to both public and professional groups who seek answers I've kept my hand on the real pulse of living questions for many years.  I'm here to report that our current psych system is seriously compromised. It unmistakably follows that our collective work on the human mind must connect with modern neuroscience discoveries and modern practice.
Today I continue to teach providers advances in psychopharmacology and functional medicine - nationally since '96 from NYC to LA.
CorePsych.com - I began neuroscience reportage in '07, after 4 years of extensive clinical leadership in brain imaging - now considered as acceptable data - though not as cost-effective as molecular laboratory testing.
CoreBrain Journal - with Podcast listeners today who access 300 Guest Experts following our launch 3 yrs ago, now in 111 countries, and 
YouTube over 300 Videos, with hundreds of interesting comments, since '09 teaching solutions for the pervasive confusions about psych meds
CoreBrain Academy - Available now with complimentary Previews - to train both public and professionals how to evaluate and treat neuroscience complexity and pervasive Treatment Failure. See this PDF download with links to courses - now more than 60 lessons with audio, pdf, and video training tools: http://corepsych.com/academy 
All of these were at first born with a different process-objective - straight vertical teaching. I teach from up, you learn from down. My new calling is horizontal: I teach, we work together, and both learn. It takes a community, a team, for these next substantial steps we all must take to improve global mind care.
Today:
I'm at a point here with
Patreon
wherein I can, with your help, make a
much more significant difference
 through these multiple 
CoreBrain Systems
 Channels - combined with our more specific training & evaluation coursework at CoreBrain Academy. I need both more time and team to help with this larger calling.
Until this moment, all reporting and training work in these spaces since '07 directly results from my one-man effort to raise public awareness. I'm asking for help with these next broader yet more focused steps.
Problems Arise Most Conspicuously With Confusions About "ADHD"
We must begin to recognize answers in the darkness.
You may already know me from 
YouTube
- but don't worry about that ADHD focus. "ADHD" does provide a serious initial,
obvious target,
swinging as the broken front door on a huge mind-treatment barn that is dramatically deteriorating because it's in serious need of our combined repair efforts. "ADHD" misdiagnosis, mistreatment, and mismanagement open natural inquiries about what's lurking behind that large door for the rest of aging, imprecise label-stratagems.
If you're this far in reading, you already know what I mean. The current Standard of Care:
Imprecision and Guesswork.
Yes, imprecision sometimes works well, but desperately needs to connect with updated improvements. "ADHD" is built, quite rickety, on appearances.
Executive function
, on the other hand, deals with the reality of neurophysiology in action - functional brain and biomedical process.
Our 
CoreBrain mission
is at once simple and complex: we must nail that sagging barn back together using tools from modern science. New mind and body measurement mechanics, different nails, are available globally, but too few know how to apply them. That's where we can work together.
Knowing Details
Most of the mistakes in thinking are inadequacies of perception rather than mistakes of logic.
~ Edward de Bono
If you know more details, you see more. Not knowing guarantees imprecision. Denial remains pervasive and counterproductive. Potentially constructive dialogue remains in a state of developmental arrest.
Why CoreBrain 
Goethe is right about seeing through science. We're living today in a 
Galileo Mind Moment
.
 New telescopes now dramatically improve the mind Universe, but we live in a land of appearances and the make-believe of standardized dogma with superficial assessments from the 1950s. The sun does not rotate around Rome, even though it looks like it does. Internationally acclaimed neuroscience professionals are bursting with great information that, with your help, will make it down to the street levels of Global Anytown - to improve precision and recovery predictability. I'm passionate about this mission because in my offices I repeatedly witness the limitations of the current amorphous standards.
Neuroscience – real brain function - details do provide dramatically improved predictability for
both
mind-target recognition
and informed precisely targeted treatments. New maps help both professionals and public travel together more effectively wherever they live. At CoreBrain Journal Podcast and 
CoreBrain Academy
, we translate data and clinical experience for applications on Main Street in Anytown. You can see from the hundreds of comments on my YouTube channel that improved details do help. 
What It Means To Become A CoreBrain Patron
When you become a Patron and support the evolution of
CoreBrain Systems
, you are saying that mind science education is important, indeed essential work for all of us. You are taking a stand for the evolution of self-management on multiple international levels – from self to couples, to families, to business leadership, to our balanced global society [Note: CoreBrain Journal streams to 111 countries - the new standards must include effective communication.] 
At this moment too much of humanity is developmentally arrested regarding the practices of more informed diagnosis and treatment for the most ubiquitous and essential attribute of humans – how we think and act with each other and our world. 
You're here because as you enlist on the CoreBrain Systems Team, you internally share our mission to stand up for seeking balanced mind-evolution for of all us, the eradication of biomedical denial and the evolution of both professional and public communication systems. Data details now light up this new game for everyone.
Because you're here I'm determined to help you with your mission. At the street level, by changing minds, we save lives. I will be with you in a variety of ways as an expression of appreciation for your support here at Patreon.
At CoreBrain We Will Tighten Up
As a patron, you'll be with me "behind the scenes." It's not just an inside look, either - as a patron, you'll have the opportunity to shape the future of
CoreBrain Systems
information delivery objectives, and the entire enlightenment process. I will share what's in process and love hearing everyone's thoughts and input. You tell me what you need and think about our reportage. I will listen.
Let's now travel together and work as a CoreBrain Community to move mind science forward, with new objectives out of the darkness.
Own the changes. Help me help others see new options. 
This is my promise to you for our teamwork together:
I will listen to and answer your questions, and ask for your feedback. Teamwork. 
I will create layers of answers and content that will improve your options on many levels for your own life.
It's in my bones: new information will come your way very consistently. 
With your help, I will bring you into special training and events only for our support crew here.
I've taught on the road since '96, our effort here drives information to more extensive roads less traveled. Teamwork is always more effective and fun than a one-man show. 
Let's Go!
Please join our Patreon team here and support this imperative CoreBrain educational mission. Thanks!

When I reach this goal I will restart the CoreBrain Journal podcast with two broadcasts/week and will interview members of this Patreon Community once per month for their view on next steps for our growing neuroscience community. 
1 of 1
Become a patron to
Connect via private message
Recent posts by Dr Charles Parker