Coops
is creating Core Exiles SCI-FI Browser Game
Select a membership level
Become A Patron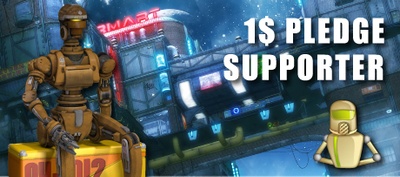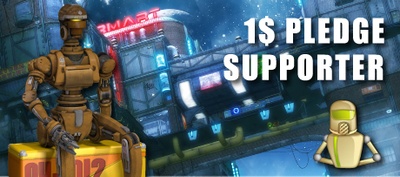 At this level, you get our appreciation for helping us have the resources to do what we do, and with more resources we can do more better and faster!
+ 1 V.I.P Point
$5 - Monthly Pledge
Each month you will receive a bonus pack of CE goodies. PLUS as a special bonus, as a Patreon of Core-Exiles you increase your CES Extractor deployment limit from 5 to Eight!
This months Rewards :
1 Month Premium Account
2,000 Fuel Ticket
10 X 30% Profession XP Boosters
250 Festive Points
250 Barter Points
1 X Random CES Extractor
1,000 IP Points
20 Festive Tokens
+ 5 V.I.P Points 
+1 BOB Schematic
$10 - Settlement Monthly Pledge
On top of the $5.00 rewards you receive, those that sign up for the $10 reward will also receive a continuous 10%  
C.A.I.C Services Settlement Booster to any Settlements that belong to you.
This is besides any Settlement Service boosts you may have active already. You still need a Deployed C.A.I.C to benefit from the boost.
a 10% boost will be added once we have confirmed the pledge and remain active whilst the pledge is active.
PLUS !
10 X Supra Nano Ammo Pack
10 X Random U.A. Minerals
10 X Random U.A. Metals
10 X Random Gemstones
10 X Rexx Oxygen Bottles
5 X SNARG Treats!

+ 10 V.I.P Points
+2 BOB Schematic 
About Coops
Hi there I'm the Developer behind
Core-Exiles
. CE has been around for a long time, in fact we passed our Fourteenth Year milestone this year.
Core Exiles is a
Persistent Sci-fi Browser Game
. We hold our hands in the air at being '
Old School
', but we have a game here with so much depth and breadth you will be tripping over new things to do in years from now!
How many games can say that these days?
Ever wanted to captain a small craft, set out into the Universe and make a name for yourself? Well that's what Core Exiles players have been doing for over a decade now.
Our Community
has burnt through over 1 Billion units of Fuel! Mined over 574 million units of resources, moved over 458 million units of cargo, fought over 11 million combat sorties, salvaged 600,000 of them and looted over 806 million units of loot!!!
If that was not enough when asked about the economy, I point at the fact that since setting up the Player Emporiums a few years back, they have passed the 80 BILLION credit mark in sales! Yes that was with a B :)
So if your looking for a permanent browser game home, with friendly staff and players and a game that will keep on giving you more options than you can shake a fat stick at... come on over to Core-Exiles.
We have created a Patreon Account to try and bolster financial support for Core-Exiles, ensuring its around for another decade to come. I work on the project Full time, this means full time development on the project with monthly updates and changes going on all the time.
Your Support
will ensure we can continue to develop and expand Core-exiles. It will also help go towards the Art costs each month that allow us to keep CE looking fresh and new.
Pledges & VIP Points
- We have varying levels of Pledge Rewards, these now also come with VIP points added to your account when you sign up to pledge then every month thereafter matching your pledge amount. VIP Points can then be spent in game at one of the VIP Stores.
I'd like to commission an artist to  create us a whole host of new NPC images. These would enable me to roll out a whole swathe of new NPC's and add many more missions and challenges to Core-Exiles.

2 of 2
By becoming a patron, you'll instantly unlock access to 9 exclusive posts
By becoming a patron, you'll instantly unlock access to 9 exclusive posts
How it works
Get started in 2 minutes