Core JKD
is creating Tutorial Videos and Short Films
Select a membership level
Technique, Slow Motion and Loop Videos!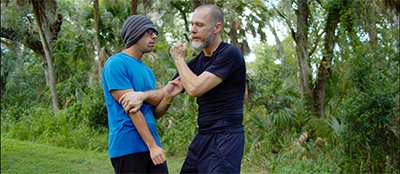 Access to technique loop videos. 
Access to Patreon Exclusive Content 
Extra footage we couldn't get into our Core JKD Youtube videos.
Loop videos cover a particular technique looping over and over and at different angles and some with slow motion
Insights on training, Wing Chun, Silat, and Core JKD

Thank you for your support! If you've decided to support us at this level, it means something to us—thank you.
Detailed Videos on Training or Filming!
Here you get access to select and detailed Core JKD instruction videos on:
Access to Patreon Exclusive Content 
Core JKD philosophy and Method
More Detailed Select drills and techniques
Ming Effect video filming training/cinematography videos
BTS videos not included in Tier 1
All benefits of the Tier below
Group Leader / Instructor / Sponsor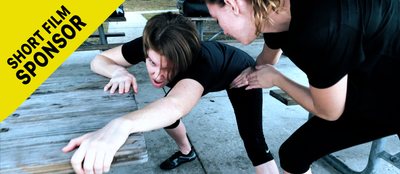 Sponsoring our short film productions—a most fantastic tier.
Full access to the CJKDMember site
Access to Patreon Exclusive Content 
Your name is included at the end of our short films in the credits! (if you desire)
Instructor level training questions answered in videos or chat
You get access to all the tiers below 
About
If you've checked out my Core JKD 
YouTube channel
or 
Ming Effect YouTube Channel,
then you know about me and that I work hard to present you techniques, training methods, and a well-rounded functionality using Core JKD, Rebel Wing Chun, and others. 
I also have produced short films using some of the Core JKD techniques to entertain you and simply give you a new perspective on action short films. We have many more on the way.
Any support you give here will go toward making more Core JKD training videos—and our creative content.
The greater support we get, the higher production quality content my team and I will be able to create for you.
—We've got some rather cool stuff on the horizon and in production now. This takes time and resources. I would love for 
Ohm, Ninja
and others to be able to work with me on this full time, as they truly enjoy giving you something that makes you think or smile or go, "Oh, cool!"
You can help.
Please support us at whatever level you can, we truly do appreciate any level of participation. We will be offering other rewards in the future and will post them as soon as I work out the logistics.
Thank you!
By becoming a patron, you'll instantly unlock access to 91 exclusive posts
By becoming a patron, you'll instantly unlock access to 91 exclusive posts
How it works
Get started in 2 minutes