Core Theory
is creating video games
Select a membership level
Guppy
Patron-only posts and messages
Discord access with Guppy role
Download of Paper Space® Arcade LCE
Paper Space® Arcade is our very first model we built in Python with Pygame to test early character concepts. 
We turned it into a limited edition collector's item with a high score challenge (www.paperspacegame.com). 
We also worked with Gravity Sound to make an original soundtrack and SFX. 
It is only playable on Windows PC and may have bugs, sorry!
Includes Discord benefits
Papernaut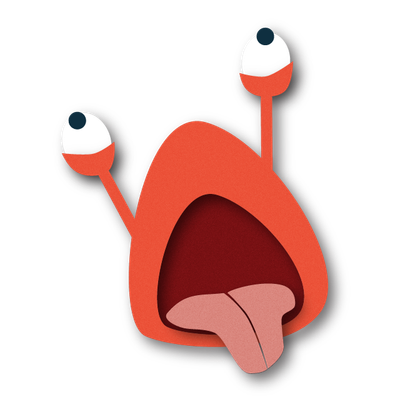 Access to production images and behind the scenes stuff
Unlimited streaming of game soundtracks
Discord access with Papernaut role
And everything in the previous tier
Includes Discord benefits
Prin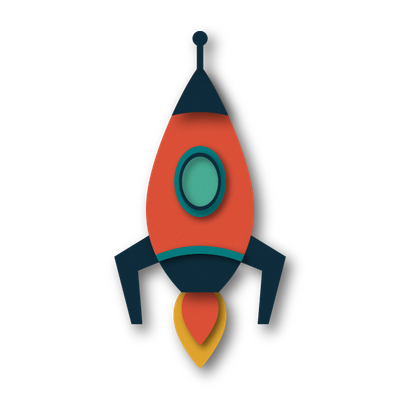 Access to our studio podcast, which tells an in-depth story of our development (500 patron goal)
Patron-only voting power
Discord access with Papernaut+ role
And everything in the previous tiers
Includes Discord benefits
About

Great games for the greater good.
Hi and welcome to our Patreon page!
I'm Mark, co-founder and chief executive officer of Core Theory, Inc. I did the programming for our first model, Paper Space® Arcade,  and am in charge of leading our studio and (future) team.
Core Theory's other co-founder, and my partner in life, is Sara. Sara has been serving as our chief creative officer and is the incredible eye (and hands) behind all of the various art and art styles you'll see so far.
In addition to handling all of the art at this point, Sara has been working together with me on the game design and story for our first major release, Paper Space®.
About Mark
I've been many things throughout my life: Olympic Development Program soccer player, writer, barista, sales and marketing wizard, ideation director, and creative director. Prior to game design, I had also begun studying artificial intelligence and had completed numerous Microsoft professional courses.
With an affinity for learning new things, my career trajectory has been nonlinear and my skill sets varied. I never believed I would be making video games nor creating a studio to provide a home for others to do so, but I fell in love with it and I saw that this was how I could combine my multi-disciplinary approach to learning and working, and make a positive and lasting change in our small corner of the world.
About Sara
Having studied and received her 5-year degree in architectural design from world-renowned SCI-Arc in Los Angeles, Sara has competed and won design contests as an undergraduate, directed and led the school's top student journal, and been awarded a coveted thesis merit prize.
Having a natural eye for design across disciplines, I can easily say that Sara is an incredible talent and none of this would have been possible without her help (and that's not just a biased partner speaking).
Where we are right now.
We are currently living in the San Francisco Bay Area with Mark's parents and our first child. And we've recently moved our office into a detached room that we've nicknamed "HB" (for "Hermione's bag" in the Harry Potter series—named after the surprisingly never-ending amount of stuff that we had to move out of it).
This move is a considerable upgrade from our previous office space (the living room) and where we began (our son's nursery). But the commute is
eternal.
Just kidding.
What we're doing.
We're creating video games, starting with Paper Space®, but
we're also creating a different kind of video game company
.
In addition to telling original and compelling stories with immersive gameplay and unforgettable characters, we are trying to pioneer a different way to succeed in the industry. We believe that we can make "AAA" quality experiences
and
share the success of our games with our communities.
A SEED is planted
In order to share the success of our games, we've had to look for a different route to the usual startup process (e.g. venture capital funding and exit-IPO). So, we came up with a system that connects investor, studio, and nonprofit to the success of each of
our games. We're very proud of it!
We call it our SEED program. It lowers the entry to investment to a level that almost anyone can participate in ($10 per share with a $100 minimum purchase due to the platform we're launching it on).
We've been busy over the last 6 months getting our SEED program legally compliant and up and running on an equity crowdfunding platform called Netcapital. Their Head of West Coast Initiatives has told us that our SEED program's values align perfectly with theirs—we thought, "Cool! Let's go with them for our Paper Space® offering!"
(We also felt extra special when we learned that they often say no to startups applying to raise money on their platform!)
The fundraising from Netcapital will enable us to hire our studio's first development team members. We are hoping to launch it this month (December 2019), but it may end up being January/February because of the holidays. We'll let everyone know.
Rethinking work
Further, I believe that I'm not alone when I say that I have worked at a company, or for another person, in a manner that left me drained, exploited, uninspired, and financially insecure. I believe in a better way to work, and I believe that I am not alone.
So, when making decisions for our studio, I believe we can have a game development company that employs and empowers people. I believe we can make world class games and not work 60+ hours every week, that we can turn the success from our work into financial security for our employees, and that we can inspire others through our stories and leadership.
I believe we can prioritize calm over crazy, and sustainability over growth. I believe in empathy. I believe businesses can afford to meet the needs of their employees, if not exceed them, and give them the ability to express and share their greatest potential.
Paper Space®
Paper Space® is a story-driven, action-adventure game, featuring a tiny rocket named Prin. Lost and alone in the vast Paper Universe, Prin embarks on a journey to find his way home—making friends, battling enemies, and uncovering dangerous secrets along the way.
Paper Space® is ultimately a story about the interconnectedness of life: the connections we forge; the effects we have on the lives of others; and the destinies we seek to pursue.
Nonprofit Partners

In addition to 1% for the Planet and the United Nations (
what?!
), we've partnered with
The Land Institute
,
Wild Salmon Center
, and
Pacific Forest Trust
as part of our SEED program.
(We couldn't believe it either.)
Why it matters.
A lot of people wish for fairness and quality. From life to work to entertainment, these values are intrinsic to all of us.
We discovered we had the unique abilities to do our part in supporting these qualities through the unexpected avenue of video game development.
We also discovered that doing something a little bit differently is
hard
and requires
lots of support.
And we're doing several things a little bit differently!
For instance, we've had to hire a former SEC attorney (who is incredible!) to help us adapt our community investor program into existing regulatory frameworks (secret: there is a lot of systematic resistance in the finance world to doing good things for others).
And we've had to setup our initial home base at Mark's parents' house. If there are any parents (old and new) reading this, then you understand the ramifications of this decision for everyone involved.
Here are some
  things we're doing differently
:
 Revenue sharing 

with our community investors for each game (via SEED and includes merchandise and other things related to earnings from each game, characters, and story)
 Community impact 

by enabling our community to support our accredited and growing list of nonprofit partners

 Donating 1% 

of our annual revenues to 1% for the Planet

 Remote work 

with a focus on maintaining the values and benefits to our employees provided by remote employment as we grow

 100% original IP 

and game design focused on great stories and great gameplay

 Novelty search 

based artificial intelligence systems for dynamic and organic storytelling (this won't be ready for Paper Space®)

 0% corrosive business models

, e.g. GaaS and other short-term profit tactics
Why we're doing a Patreon.
There are a few reasons, and they center around needing your support and wanting to give our supporters value.
We need the support so that Mark can keep doing this full time (Sara will eventually be stepping back from chief creative officer to pursue her architectural license).
We love the idea that we could create a special community with exclusive value around our supporters (who could easily cross back and forth between SEED owners and patrons).
We see our Patreon page operating alongside the life of our studio, enabling continued and long-term support for our studio and value for our patrons.
 How it works 

If you like what we're about, what we're doing, our work, our impact,
anything about us at all
, and you want to help,
simply choose how much you want to pledge per month
(even $1 makes a difference!) and you can cancel or change your pledge at any time.

Please know that if you make your pledge toward the end of the month, you may be charged twice: e.g. you pledge December 31st and are charged, and then you are charged again on January 1st as your pledge kicks over into a recurring monthly amount.
When you pledge to support us, you are supporting our family, our art, our work, and our drive to create a different kind of video game company (a better one).
We appreciate so much
any support
of our studio that you're willing to give, so that we can keep on making great games for the greater good.
When we reach 1,000 patrons, Mark will start a special live Q&A series where patrons can ask questions every month. Additionally, anyone with voting-power (Prin tier+) will be able to help us decide specifics on how we end up implementing this.
1 of 1
Become a patron to
Unlock 18 exclusive posts
Connect via private message
Recent posts by Core Theory