Coriander in the Spice Rack
is creating Haikus, Magic, Music and Mayhem
Select a membership level
Get exclusive patron-only merch
The "Tack så mycket!" Package
Limited (99 remaining)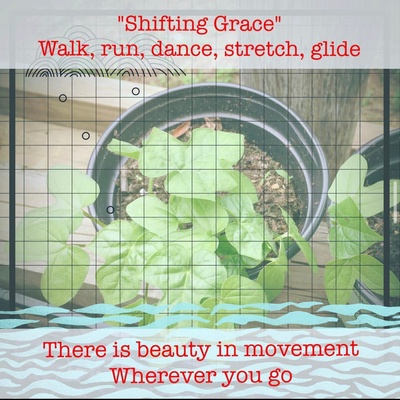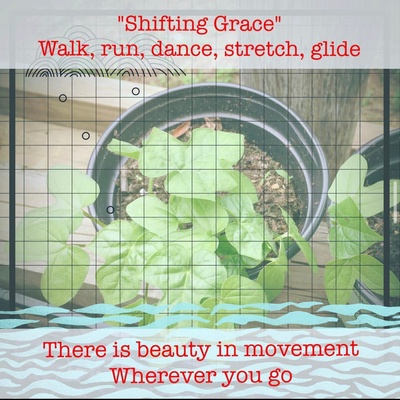 Tack så mycket means "Thank you so much" in Swedish. Thank you for supporting me as I figure out the best way to get my creative products out into the world, including into your hands. After 3 months of support, you will receive this haiku on a sticker as a thank you!

Get a 4x4 sticker of a haiku about shifting our perspective
The "Du lyser upp mitt liv!" Package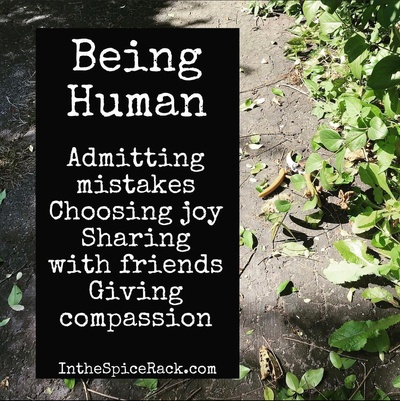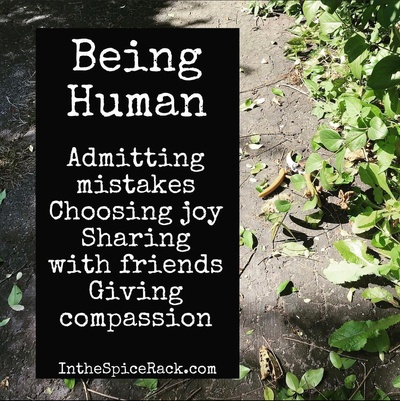 Du lyser upp mitt liv means "You light up my life" in Swedish. You help me have time 
You will get a "Being Human" haiku on black tshirt.
About Coriander in the Spice Rack
Creating is life.
Please consider joining me.
Join in my journey!
❤️
My life has been one long artistic experience after another so far, and I want you to come along on my journey!
My Music (and More) Background
I've been singing for as long as I can remember, and playing the violin since I was three years old. Piano lessons came at age 4. Making up my own melodies and musical doodles was one of my favorite activities. I would often spend hours "entertaining" our neighbors with little musicals that I would act out and sing for them.
Dance classes (ballet, tap, jazz, acrobatics, modern dance) began when I was 4 also. I danced en pointe for several years (age 12-15). I had to stop taking formal dance classes in high school because I had too many other musical activities. 
I've been involved as an actor in many plays and musicals, starting in middle school. 
Lion in Wizard of Oz
Aunt Polly in Tom Sawyer, Himself
Mother Abbess in The Sound of Music
Third Shepherd in The Second Shepherds' Play
Tilly Slowboy in a musical adaptation of "Cricket on the Hearth" by Dickens
A live playing Fiddler in "Fiddler on the Roof"
Fruit Seller in "Joseph the Carpenter"
Chorus of "Amahl and the Night Visitors"
I learned to do theatrical makeup for "Joseph and the Amazing Technicolor Dreamcoat," "The Fantastiks," and others.
I've played violin in the pit orchestra for "Brigadoon," "Bye, Bye, Birdie," "Hello, Dolly!" "Fiddler on the Roof." "The Pirates of Penzance," "Amahl and the Night Visitors," and many more.
I studied violin and voice performance at Wichita State University, where I became interested in 20th Century Music and 1960s counterculture. Playing Irish fiddle tunes for St. Patty's Day gigs is one of my favorite things to do. I had the great honor to be St. Lucia in our local Swedish Christmas festival twice, and now I support the children by playing Swedish fiddle accompaniment.
I wrote and produced my first album in 1998 called "The Seasons of Change." Production quality was quite poor, as I recorded it entirely on my own Compaq computer using Cakewalk Pro Audio, and didn't know thing about audio production. It would be super cool to redo the entire album someday in a proper studio.
Creating art is my life! Whether it's music, poetry, yarn, paint, chalk, or even macaroni, I jump in with both feet.
I have some seams on my violin that need to be repaired, and could use a bow rehair. It will cost at least $50 for this. 
1 of 2
By becoming a patron, you'll instantly unlock access to 13 exclusive posts
By becoming a patron, you'll instantly unlock access to 13 exclusive posts
Recent posts by Coriander in the Spice Rack
How it works
Get started in 2 minutes