Cosby Gibson
is creating Songs, Videos, Drawings and Personal Messages
Select a membership level
Level One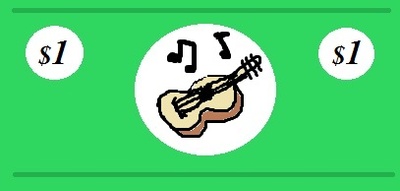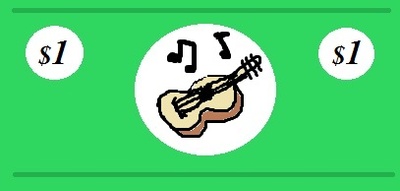 $1
per song, video, writings, and drawings
Don't have much to spend, but want to support my artistry? Patrons who pledge One Dollar per creation also receive:
~ An introductory email package from the artist
 ~ Subscription to the Patron newsletter  
Thank you! Each of your pledges are important. It grows the group,  and adds positive energy.
Level Two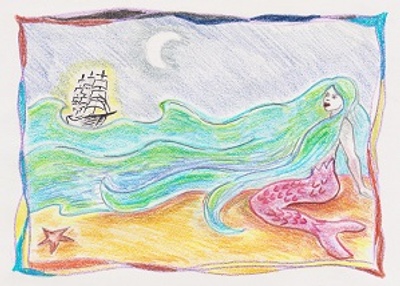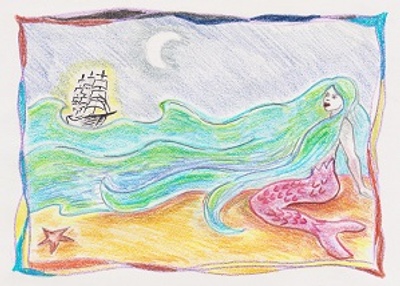 $2
per song, video, writings, and drawings
Add another dollar? You'll receive:
~ An introductory email package from the artist
~ Subscription to the Patron newsletter 
~ The first digital card from the collector's Song Card series
Thank you for your pledges! Looking forward to bringing amazing creations for everyone.
Level Three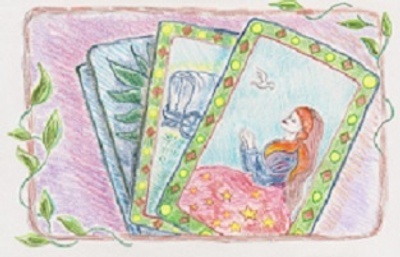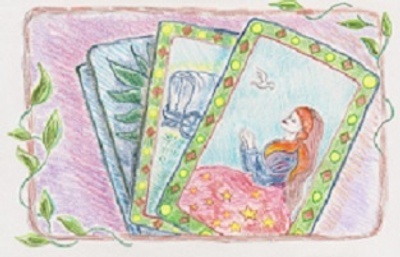 $3
per song, video, writings, and drawings
Three's a charm! You'll also receive:
~ An introductory email package from the artist
~ Subscription to the Patron newsletter 
~ The first three digital cards from the collector's Song Card series 
Thank you! It is wonderful to have you as a patron, and I am grateful.
About Cosby Gibson
WELCOME TO MY PATREON COMMUNITY
Hello, Everyone
,
You may already know that I'm an independent performing songwriter living near the Adirondack Mountains, and tour nationally.


I'm so glad you are here because the best part of what I do is in connecting with my listeners through songs, at shows, and the creations I make for everyone on this website.

This website is a great place to be together on this artistic journey. Listeners become "Patrons of the Arts" by subscribing with an ongoing pledge.

In return, your support brings you more closely to the creative process, and you receive new creations of my videos, drawings, and songs, as well as continuing rewards and exclusive content.


Your pledge can be as simple as $1 per creation, and up to three creations a month.


The pledges are applied toward goals. (Because of covid, the most recently completed goals are from 2019. New goals for 2021 are listed in the "New Goals" section that follows).
A major goal achieved in 2019 was the release of a new album, "The Secret that the Forest Gave Me." It was 100% crowdfunded by listeners and Patrons. It's second single made it to the "Best of 2019" song list from WEXT-FM radio station in the company of an impressive array of musical artists. Those are the kinds of things that happen here, and what makes being part of it so magical. 

My listeners are the center of my creative work. Your pledge makes important things possible, in support of my songwriting, performing, and touring. Members are deeply appreciated, and kept to heart.

Thank you very much, and I am looking forward to you becoming a part of our Patreon community.

Hugs,

Cosby

~ ~ ~ ~ ~
HOW DOES THIS WEBSITE WORK?

This website is designed for artists to post creations for their subscribers to enjoy. Subscribers receive new creations, rewards, and exclusive postings. They become "Patrons of the Arts," in support of my work as an artist, and as part of the creative process.



NEW GOALS FOR 2021: 



1) Perform a series of music shows through livestreaming online: Because of the pandemic and the closing of music venues, artists and musicians are moving into cyberspace! New show formats, such as the "livestream" are becoming popular because they can stream directly into a persons home on the internet during these quarantine days. I am planning a series of livestreams starting Sunday, February 21, 2021, through Facebook Rooms (a new feature where an attendee does not need to have a Facebook account). Information about the shows are on my website (cosbygibson.com), in my newsletter through MailChimp, and on Facebook and Instagram. You can also email me at [email protected] yahoo.com and I will be glad to tell you about future dates. Hopefully there will only need to be a few months of online shows before we can all be together again.
UPDATE: The first livestream is a success! On February  21, 2021 was a Zoom broadcast of "Cosby's Music Cabin." A big tech learning curve, and many listeners in Europe. Special postings of the songs on my Bandcamp page.

2) Release a new collection of songs: The most common question I receive is "when will you release a new album?" I'm thrilled that listeners love the albums, and I enjoy the process of releasing albums. I should have a new collection of songs for an album by the end of this year. It will be available online in digital format, and if we're lucky in the fundraising, as a physical CD. I will keep you posted through the process. 
UPDATE: Two new songs are written and waiting to be recorded. Will post them here first thing of course!

3) Start video-logues and improve videos:  A recent purchase of small soft box lighting will be a great addition to the ring light purchased with patron donations. Also on the equipment purchase list is a "bendy" tripod, which is a multi-jointed stand that can adjust to surface and terrain angles as well as height. To meet popular demand, my videos will continue to be Original Songs and Independent Music Lifestyle. Within this goal is the development of video-logues, or "vlogs," That are personal, one-on-one interaction about daily activities and thoughts. You can watch and subscribe to my videos on YouTube at: www.youtube.com/user/cgib55
UPDATE: New lighting is now obtained:  desktop "umbrella" style for video guitar performances.

4) Create new merchandise, and develop a "Download Boutique:" Because so many people are staying home for entertainment and ordering things online, I will be developing a "boutique" that carries downloadable content. This includes songs, artwork, cards, e-books, stationery and the like. And, downloads are received in an instant. The boutique will be accessible through my website, social media and on my Etsy shop webpage  https://www.etsy.com/shop/CosbyGibson

5) Continue to pursue my wildest goal: A vision of starting and developing an arts colony/community in a nature setting is floating through my mind for about two years. The community will be for summer residency and retreat, by the day, week or month, and be for artists, writers and musicians to have a place to work and interact. Physically, it will resemble a campground, with sites for campers and tents, and have a lodge building and summer stage for public performances. It will be near the south east Adirondacks in upstate NY. I will be updating Patrons through Patreon, and the public through my social media and e-newsletter. 
UPDATE: Am preparing to apply for a county grant to put toward property purchase and equipment. Will keep you posted!

6) Grow the Patron group: This group has a special place in my heart, and I love creating for everyone here. How wonderful it would be to grow the group larger and larger! If you know someone who would be interested in joining, to receive the creations, and be a Patron of the Arts, please invite them! It would mean so much to me, be a great help and support, and make the group that much more fun, interesting, and satisfying for all. 

~ ~ ~ ~ ~

WHAT DOES A SUBSCRIBER RECEIVE?

~ New songs, videos, writings, and drawings
~ One to three of these creations each month
~ Creations for subscribers only
~ Rewards at each level of pledging
~ Surprise rewards


Here are quotes for you about Patreon: 
"If I were to predict the future of art, I would say there is an emphasis on digital integration and people will support an artist through services like Patreon..." (Sean McCusker, Visual Artist The Artful Mind magazine)

A quote from one of my own Patrons: 
"Being a Patron on Patreon is like having the best seat in the house as well as receiving special messages from Cosby and news of when and where she is performing. I love it…"

A Patron on Twitter: 
I love knowing that I am directly responsible for art that would not exist without my patornage. Plus I got art in my email…. this morning. (Patron on Twitter)

And, a special paragraph by a subscriber from this website: "Being a patron has filled a place in my life. I never imagined I could be so connected to the creators I love, and feel so wonderful giving back. I've learned more about my favorite artists, and discovered new artists with amazing talent. I find myself stopping by daily for the warm fuzzy feelings." ~

YOU ARE INVITED! I
 would like very much to invite you to join me on this fantastic journey. You'll receive new original creations of songs, videos, and drawings from me, follow steps along the path, and best of all, see your own songwriter and singer climb to results we attain together.

HOW TO JOIN: Simply click on the button on this page that says "Become a Patron," and follow the steps. If you have any questions, feel free to email me at dovemusic55 @ yahoo .com

Thank you very much for everything.
Cosby
If our community reaches 50 members, there will be more freedom to create, to advance techniques and equipment, and develop the work you really care about.
1 of 3
By becoming a patron, you'll instantly unlock access to 96 exclusive posts
By becoming a patron, you'll instantly unlock access to 96 exclusive posts
Recent posts by Cosby Gibson
How it works
Get started in 2 minutes