Cécile Metzger
is creating watercolor illustrations and videos (sometimes)
Select a membership level
Dear friend
◽ You will have access to my Patreon feed with some exclusive behind-the-scenes of my illustrations and projects. We will get to chat together, and talk about illustration all the time ! Let's build a happy little community together 😊

◽ I will regulary update you about what I am inspired by, share some pictures, bits and pieces of everyday life with you - what I am reading or watching, things that gave me joy, etc !

Behind-the-scenes and other updates
Monthly printable
All the previous rewards

PLUS
◽ Monthly printable ! It can be anything from a paperdoll to gift tags, some decorative elements for your journal, some letter sets,  a weekly planning sheet, ... we can chat about it and decide all together 🤍

Behind-the-scenes and other updates
Sketchbook club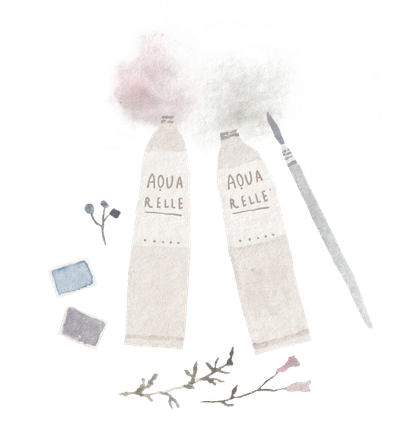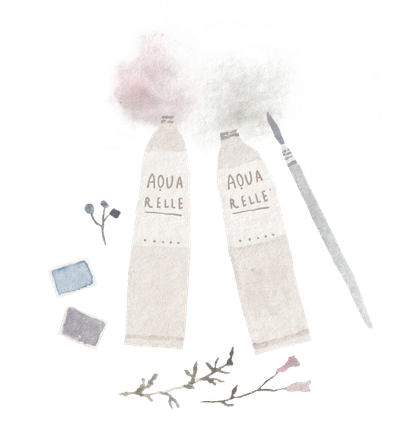 All the previous rewards

PLUS
◽ Monthly sketchbook tour ! It can be either as a video or as a series of pictures, depending on what works best for the type of sketches presented. I am so happy that thanks to you, the little doodles hidden in my sketchbooks can finally live some adventures ! 😊

Behind-the-scenes and other updates
About Cécile Metzger
( t r a d u c t i o n  f r a n ç a i s e  p l u s  b a s )

✿ Dear friend ✿

Thank you for visiting ! I just prepared some warm jasmine tea - would you like some ?
My name is
Cécile Metzger
, I am a
French freelance illustrator
, currently living in Florence, Italy. I have a tiny cat called Marcel - he stayed in France though and I miss him everyday. I drink around 200L of tea every day (well not precisely but you get what I mean 🤭), and my favourite place to be is in the fields and the forest surrounding my hometown in France.
It's beautiful there, filled with wildflowers 🌼 in the spring, ripped fruits 🍑 in the summer, orange leaves 🍂 in autumn and snow ❄ in winter.
My illustrations are (almost) always painted in
watercolour
, and my favourite things to draw are flowers, plants and animals. I wish I could become better at painting humans as well though, so I am trying to practice when I can ✏
I am very new to this Patreon platform, but I would be so happy if you sticked around and we got to turn this place into a warm, cozy space 🍪☕ where we can come to rest and chat together when we need to.
ं ं ं ं ं

Here is how Patreon works
:
you will be giving an amount of money (that you choose within the
different pledges
)
every month
, in exchange for some
monthly content
.
And,
very important
:
you can stop your pledge whenever you want to
!
If you only feel like staying a month here, or you would rather stay three years, it is totally up to you. You will be charged the amount you choose upon pledging, and then at the beginning of every month for as long as you are subscribed 🎈
One last detail : you get access to all of my previous posts (related to your pledge) immediately after you subsribe, you do not have to wait at all !
़ ़ ़ ़ ़

So you are welcome to join and stay for as long as you want here. I will be very happy to have you around, and I know we will have fun together. And by the way, whether you decide to stay or not,
thank you for coming around
. It is nice seeing you 🤍
With all my love ♥,
Cécile
Instagram
⁂
Youtube
⁂
Website
_____________________________________________________________
t r a d u c t i o n  f r a n ç a i s e :
✿
Cher visiteur
✿
Merci de venir voir par ici ! Il y a du thé au jasmin tout chaud, vous en prendrez une tasse ?
Je m'appelle Cécile Metzger, je suis illustratrice indépendante, et je vis actuellement à Florence en Italie. J'ai un petit chat noir qui s'appelle Marcel et qui vit avec ma famille en France. Ma caractéristique principale, c'est de boire environ 200L de thé par jour (enfin pas tout à fait mais vous voyez le topo 🤭), et mon endroit favori, ce sont les champs et les bois autour du petit village où vit ma famille.
C'est un très bel endroit, plein de fleurs des champs 🌼 au printemps, de fruits mûrs 🍑 en été, de feuilles colorées 🍂 en automne et de neige ❄ en hiver.
Mes illustrations sont (presque) toujours réalisées à l'aquarelle, et ce que je préfère peindre, ce sont les fleurs et les animaux. J'aimerais aussi pouvoir dessiner plus d'humains, alors je m'entraîne de temps en temps ✏
Je suis nouvelle sur cette plateforme de Patreon, mais je serais très heureuse de vous accueillir ici et de créer ensemble un espace d'échange, chaleureux et plein de douceur 🍪☕ où nous pourrions venir rêver et discuter quand l'envie nous prend.
ं ं ं ं ं
Voici comment fonctionne Patreon :
 chaque mois, il vous sera prélevé une somme d'argent (selon l'option que vous choisirez) en échange de contenu mensuel.
Et, le plus important :
vous pouvez arrêter votre abonnement à tout moment !
Si vous ne souhaitez rester ici qu'un mois, ou au contraire trois ans, vous en avez la possibilité ! L'argent vous sera prélevé lors de votre inscription, puis ensuite au début de chaque nouveau mois d'abonnement. 🎈
Dernier détail : vous aurez accès à tous mes anciens et nouveaux posts et documents (en lien avec l'option que vous choisirez) dès que vous vous inscrirez, sans attendre !
़ ़ ़ ़ ़

Alors, bienvenue, restez aussi longtemps que vous le souhaitez. Je serai très heureuse et reconnaissante de votre présence par ici, et je sais que nous passerons de bons moments et ferons de jolies choses ensemble ! Et puis, si vous ne souhaitez pas rester et êtes seulement de passage, merci de votre visite, cela m'a fait plaisir 🤍

Avec de l'amour et des nuages ♥,
Cécile
Instagram
⁂
Youtube
⁂
Website




By becoming a patron, you'll instantly unlock access to 79 exclusive posts
By becoming a patron, you'll instantly unlock access to 79 exclusive posts
Recent posts by Cécile Metzger
How it works
Get started in 2 minutes