Count Krew Publications
is creating Visual Novels and Immersive Reading Experiences
Select a membership level
Progress and Peeks
Project updates, draft previews, and exclusive details of what's in the pipeline
C3
Crowd-sourced creative contributions are made for supporters who want to offer input on character names, concepts, and other story elements 
Gift Card of the Month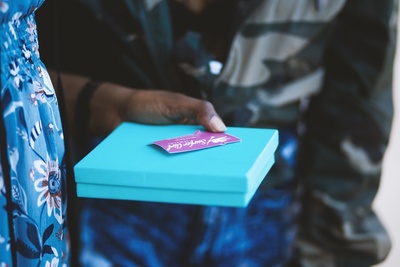 Enters your name into a monthly gift card drawing. We'll do it on video, so you can see how hard it is for me to display enthusiasm even in the most genuinely exciting of moments 
About
Hey Peeps! I'm Contel Bradford and Count Krew Publications is the brand name I've been using for my self-publishing venture for quite a while now. After months of internal conflict (struggling with my pride), I've decided to take the Patreon plunge as I enter this next pivotal phase of that journey. My goal is to raise funding to properly invest in these upcoming projects, which I haven't always done in the past. Original characters and artwork for visual novels, quality book covers, advertising, etc., these things cost money; money that will be difficult to supply alone due to my current financial situation and the time such projects require.

While I've long been a loner with a DIY mentality, I've come to realize that no one can do it alone. We all need a support system and a little help to accomplish our goals. After all, Stephen King isn't the greatest author in the history of terror tales without support from legions of readers. I'm uber excited to transition into this next phase and would love for you to come along on the journey.

Thanks for your time. I look forward to sharing more of what I have in store.

For well over a year now, I've been toying with the idea of producing video content. An example would be the interviews I conduct for my independent journalism venture, which are currently done via text. The written word is still quite powerful, so there's value here, but let's face it ... video is all the rage, and in today's on-demand world, people are far more likely to watch a video clip than read several paragraphs of text. Sounds dreadful, am I right? Another advantage video would offer is the ability to ask follow up questions on the spot, which is virtually impossible with the format I'm currently using.

So while it won't make my dull voice any less boring, hitting this milestone should allow me to relax just enough to where I feel comfortable investing the time, energy, and resources into something that would be more rewarding to both myself and the audience that looks forward to these interviews.

1 of 1
By becoming a patron, you'll instantly unlock access to 20 exclusive posts
By becoming a patron, you'll instantly unlock access to 20 exclusive posts
Recent posts by Count Krew Publications