Hi! We are Leah and Vanessa, the artist and writer team behind the exciting comic book series COURI VINE.

The story follows a young person who is ridiculed for being different. As a infant, a tragic incident left COURI with a crippling lung disability. This action-packed adventure leads her to unlock the mystery of what happened on Earth to force refugees to the Moon, and what happened to her. Along the way, COURI discover her difference is actually a superpower!
COURI VINE is an exciting story about girl power and being true to oneself. The story embraces multiculturalism, sustainability, disability, and what life might be like in a futuristic Moon City! 
Our goal is to complete the first story arch of 
COURI VINE in this epic 4-book saga. We're on our way!
The first 2 books have been released:
Book 1 COURI VINE Young People for the Leader
Book 2 COURI VINE Journey to the Planet Earth
Available 
in print
and on 
Comixology!

You can read the first book
FREE
here!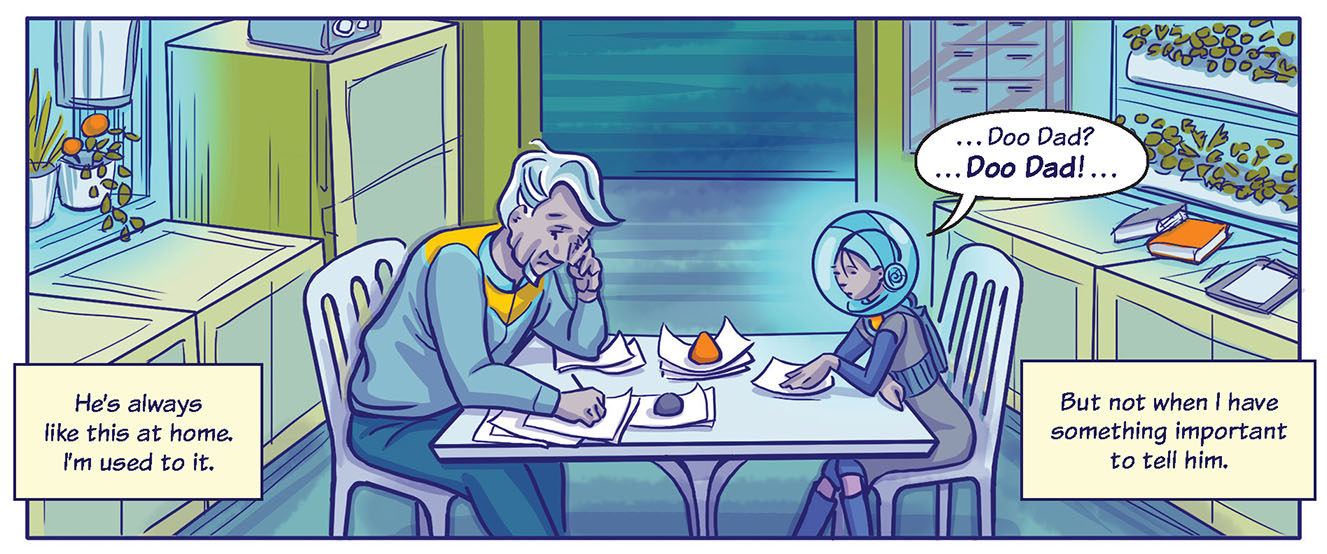 Join our Patreon. Be our Patron.
Let's face it, there is an amazing amount of time and effort that goes into creating a comic book series. With your funding, we will have more time to spend making vivid and compelling art in each and every panel. We'll be able to pay expenses like month Adobe CC subscription, comic con table fees, and even hire a colorist. Your support will act as our propellor to help us get books out, faster!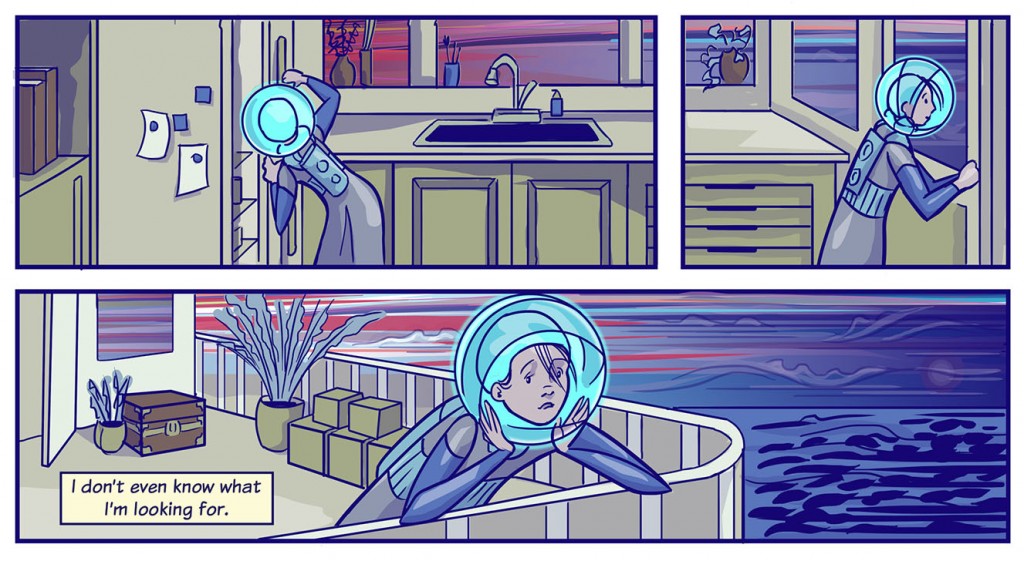 Patron Rewards
As our patron, you
 will have access to exclusive videos revealing start-to-finish the process of making art for the next book of COURI VINE. We'll fill you in on the process of making our comic book, everything from writing to making the final art for this exciting series. Your patronage will allow us the time to tell this tale and introduce this young girl to a world of discovery. 

We can't thank you enough for helping us reach our goals. We are excited to share this epic story with you, and take you behind the scenes as we bring COURI VINE to life!