The Course to CashFlow Show
is creating content to help coaches create cash flow with courses
Select a membership level
ACTIONista - Get the Inside Scoop!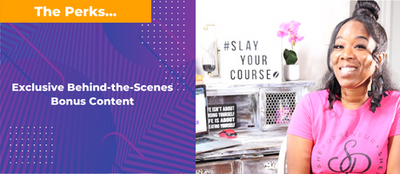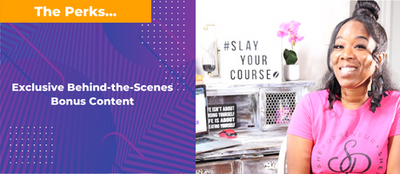 Get exclusive "over-the-shoulder" looks at how I create my courses, set up websites, systems and other little (but powerful) aspects of building a life-friendly and profitable business around courses.

Your support is appreciated and goes a long way.
ACTION SHEro - Put it to Practice!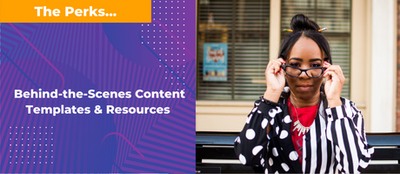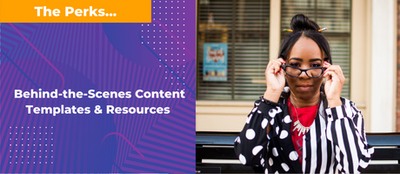 Want a little extra support in your course creation journey? 


Get access to exclusive BONUS content focused on getting your business started online (the right way).
Sometimes it helps to see what's possible. 
Come behind the scenes with me and get an over the shoulder look at how to I build systems and strategies to support my own course to cashflow journey. 
You'll get:

Bonus "over-the-shoulder" looks at how I create websites, set up systems and work out marketing strategies to build my business around my course. 

Helpful templates and other resources to help you develop your course.
Super SHEro-Course to CashFlow Club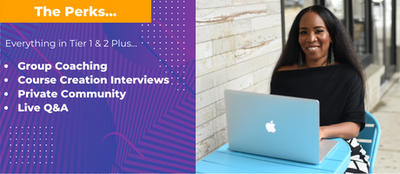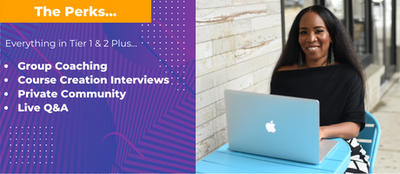 Ready to kick your course creation goals into high gear?
Participate in live group coaching calls and course creation interviews and pilot course development courses with Kenya.
Access to my Patreon ONLY Facebook community
Early bird specials on 'Course in a Weekend' workshops
About The Course to CashFlow Show
Hey Thought Leader!
"They" say that courses allow you to live that make-money-while-you-sleep life. And they can. But between the webinars that make your heart pound and reach for your wallet and the tons of blog posts, podcasts and videos that give you the the skinny on how to outline, price and launch your course, a lot gets lost in translation.
The truth is, it's the little unexpected things that threaten to knock you off your course creation journey and I'm here to pull back the curtain on all of it. 
Welcome to the Knowledge-preneur's Head Quarters!


The Course to CashFlow club will be a resource for coaches and service providers who are ready to reclaim their time and create consistent paydays using courses; A place where you can get the hidden truth and deep insight into what it really takes to
build a life-friendly and profitable online business
. 
Creating valuable and practical content is my jam but this single mama of three boys ( one i'm homeschooling) can use a your financial support to make it happen. 
Your support will help me with the expenses required to produce high-quality and useful content you can use to create a life-friendly online business that truly frees you to
do more of what you love and live the life you want, WHILE making the money you deserve
. 
Plus, it will allow me the freedom and flexibility to bring you the best content. 
Behind the scenes content (so you can see the good, bad and ugly of online business building)
Participate in development of courses you need to market, manage and scale your online business.
Exclusive templates and worksheets to help you get stuff out of your head and into the world. 
Plus, I'll bring you REALLY amazing interviews with my Super Girl (and sometimes Guy) Friends that will help you strengthen your client-getting, profit-winning superpowers!
I have so much content I want to give and your support is greatly appreciated. 
How it works
Get started in 2 minutes