Courtney Swain
is creating music
Select a membership level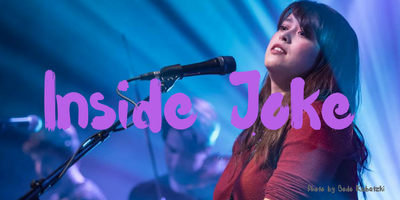 Inside Joke
Now we'll have some inside jokes to laugh about! Get access to my Patreon Feed and: 
// Musicbox
// Bookclub Meetings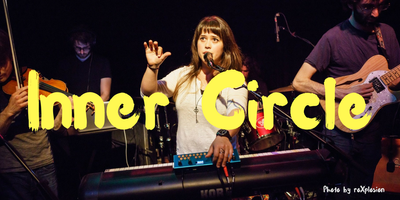 Inner Circle
Now you're in the inner circle. In addition to my Patreon Feed you're signing on for:
// Music Box 
// Bookclub Meetings & A turn to pick an album for //Bookclub
// Sheet Music & Analysis
// Penpalz
About Courtney Swain
Hello!
My name is Courtney, and I'm the singer and keys player for Boston-based rock band, Bent Knee. I also release music as a solo artist, collaborate with other musicians, and do a bunch of other stuff as well! 
I spend most of my life traveling and making music. My goal for this Patreon page is for it to be a timeline of my work and development as an artist, a place for insights and sneak peaks you won't get elsewhere, and a fun place to talk music. 
Your patronage helps me keep creating. Some months your support pays for expenses like studio time, paying other artists, and producing CD's and other goodies. It can put gas in my car to travel to a show, or help me run ads. Some months (especially when I'm touring) it will simply help me stay afloat financially. 
Here's what you'll find in my Patreon page. 
Patreon Feed

Updates on shows and new music
Behind-the-scenes peeks
Vlog updates.
Q&A. Ask me about my music, writing, touring, etc.
Access to the monthly Patreon Playlist, where we curate a playlist together  

// Musicbox ... Be the first to hear my new songs!

Get access to my demos, songs-in-progress, and live cuts. I'll share songs and ideas I'm excited about that are not totally finished or polished enough to release.

// "Bookclub" Meetings ... Let's talk music!

Join my bi-weekly "bookclub" meetings. A bookclub, but with music! Every other week we'll pick an album to listen to. I'll write a review, and we'll set a time to meet online and talk about the music! Meetings will be more sporadic when I'm on tour, but I'll try my best to host regularly. 

// Sheet Music & Analysis ... Get all the dirty secrets! (just kidding, they're pretty tame) 

Transcriptions of my music, keyboard parts, string charts and more.
Want to hear the backstory of a song? You're in the right place. Expect old demos and deep cuts.

// Penpalz ... Join me on my travels! 

Postcards and polaroids from the road mailed to you!
Thank you for your support.
Your patronage allows me to focus more of my energy on creating, which in turn helps me share my passion with others. I love creating, so I deeply appreciate you helping me be more productive. Hope you enjoy listening as much as I love sharing my work with you! 
When I reach this goal I'll release my first music video for my original song "Sweet Snow", directed by RIki NItabaru! 
1 of 1
Recent posts by Courtney Swain
By becoming a patron, you'll instantly unlock access to 235 exclusive posts
By becoming a patron, you'll instantly unlock access to 235 exclusive posts