Mike Coval
is creating a health & fitness community for people who strive for better
Select a membership level
COVAL Enthusiast
Limited (50 remaining)
You will get access to every post on this page like the "COVALites" do, BUT, you will also get access to the COVAL Coaching app and the lifestyle coaching programs that are available through the app.

The programs are listed below:

"Core Nutrition"
In this 41-day program that focuses on teaching you and helping you implement healthy habits that will make a dramatic impact in the way you look and feel in a very short period of time. This isn't a 41-day do it and done type of thing though. Go into it with the mindset that you're going to be able to take 2-3 things that you learn in this program and keep implementing them beyond the program. Consistently done over time and this is where the real magic happens!
Hydration Program
This 28-day program has one goal in mind…help you get to 64-ounces per day. What if you already drink that much, but want to increase your intake beyond that? This program will help you too!
Movement Program
If you're someone who struggles to consistently exercise 3x or more per week OR you're simply wanting to have more options for movement on your non-gym days, then this 29-day program is exactly what you need to get moving more. Your joints will feel better and you likely will shed a few pounds in the process due to burning more calories!
Power Up with a "Power Smoothie"
Getting a quick, healthy meal can be tough with all the demand with your schedule. The Power Up with a "Power Smoothie" program is a 14-day program designed to teach you how to build out a healthy meal option that is not only quick, but nutritious and delicious. Let's see, that's time efficient, nutritious, and delicious…that's one helluva combo right there!
Sleep Program
This 28-day program will help you if you're struggling with your sleep. Yeah, it sounds boring, but your sleep could be the biggest thing holding you back with getting the results you want in the gym!



"Sugar Free Me"
This 28-day program is geared to help you eliminate processed sugars from your diet. This can be an absolute game changer for some. Often times people end up realizing they were very unaware of how much sugar they were consuming, how much it negatively impacted their quality of life, and how much it is sabotaging their weight loss efforts. Sugar isn't bad, but it definitely needs to be managed appropriately. Our hope is that after completing this program, you will find a healthier balance of incorporating the foods that you loved before the challenge into your weekly routine while still making the progress that you deserve.
Vegetable Challenge
This 30-day challenge is exactly what you think it is. It's geared to help you increase your vegetable intake! Veggies not only provide us with a lot of nutrients and micronutrients, but they also can help with digestion and satiety (fullness).

You can do one program at a time and all that you simply need to do is:

-share your full name, email, and cell phone number with me (this allows for the programs to be delivered to you via the app)
-let me know which program you would like to start and then when you finish it is your responsibility to let me know which program you would like to tackle next

Access to "COVAL Coaching" app
COVAL Fanatic
Limited (20 remaining)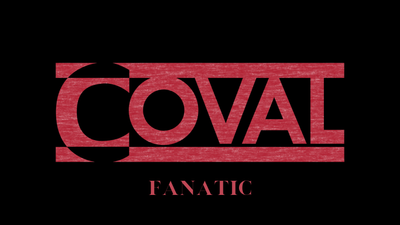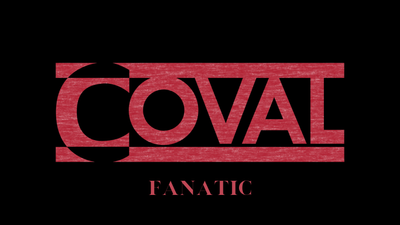 This is for those of you who are sick of spinning your wheels with your health & fitness and ready to make some SERIOUS progress over the next 6+ months!

Not only do you get access to all content on this page + the "COVAL Coaching" app and the lifestyle programs that come with it, but you will get a training program delivered to you each month based on your equipment availability and goals along with access to my signature program, "Transform & Perform", which is a 6 week program that I run twice per year PLUS access to "Holiday Hustle" which is a program that I run between Thanksgiving and Christmas to help mitigate the the chances of the holidays derailing all of your progress that you've made over the previous 10 months!

My signature programs are a $349 investment (as of 9/12/21) 
and "Holiday Hustle" is $99 (as of 9/12/21).

Training programs are $200/mo so when you add up the yearly costs of training programs, "Transform & Perform", and "Holiday Hustle" you're looking at nearly $3200 to participate in all of that each year.  With this membership, you will save nearly $2,000!!!
Access to "COVAL Coaching" app
About Mike Coval
What's up, Pateron peeps?!

My name is Mike Coval and I've owned and operated COVAL Fitness in Ann Arbor, MI for over 10 years now (as of 7/25/21).  

During that time I've worked in person and online with over 1,200 people helping them live healthier, happier, more fulfilling lives through improving their health & fitness.

One of the big things that I've seen as a challenge I've seen over the years for both the people I've worked with and what I see online is understanding that the way you look and feel is much more than just what you eat and how much you work out.  

However, in the past 5 years there's been a lot more focus on more than just nutrition and fitness which is fantastic!  However, a good number of individuals and organizations will simply push their own bias and cherry-pick data in order to get you to be convinced that their way is the "right way".  

In the majority of scenarios, there are multiple versions of the "right way".

That leads me to my goal with this community:

To provide you a variety of potential health & fitness solutions that can enhance your quality of life and level of happiness.

We will discuss training.

We will discuss nutrition.

We will discuss stress, relationship with yourself, mental health, sleep, recovery, and much more!

Content will be provided to you via video and behavior change programs via my app "COVAL Coaching" which can found on the App Store for iPhone users and Google Play for Android.

By becoming a patron, you'll instantly unlock access to 6 exclusive posts
By becoming a patron, you'll instantly unlock access to 6 exclusive posts
Recent posts by Mike Coval
How it works
Get started in 2 minutes