Debbi Mack
is creating fiction and a podcast.
Select a membership level
Elementary, Dear Holmes
For one buck a month, you get:
A shout-out on Twitter;
A shout-out on the podcast;
Early access to ad-free audio episodes of the Crime Cafe podcast with PDF transcript; and
Weekly status updates from me.
Check out my fiction on Substack:
https://debbimack.substack.com/welcome
Curl up with a Book!
Here's the deal for five bucks a month:
ALL the lower tier perks.
PLUS!
Exclusive access to my Crime Cafe monthly newsletter, including book reviews and more;
Free copies of the Crime Cafe 9-Book Set and short story anthology; and
Free copy of The Crime Cafe Interviews: Season One ebook
Check out my fiction on Substack:
https://debbimack.substack.com/welcome
Get Cozy with Crime!
When you get in on the action for ten bucks a month, you get:
ALL of the lower-tier perks;
PLUS
Exclusive access to bonus episodes;
Weekly chapters of audio versions of my work; and
Exclusive access to Patreon polls (where you can suggest questions or topics you'd like to see covered).
Hard Core Crime Fan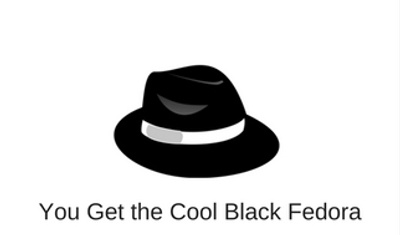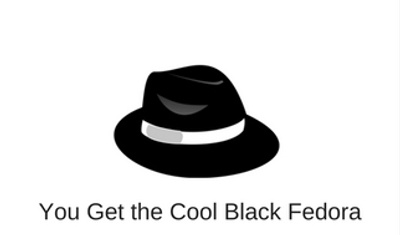 For twenty-five smackeroos a month, you get:  
ALL of the lower-tier perks;
PLUS
A branded Crime Cafe sticker;
Acknowledgment in any seasonal episode guides or other Crime Cafe publications released after you support us on Patreon; and
Exclusive access to live Q&A with the author and any other live events.
An awesome branded Crime Cafe sticker!
About Debbi Mack

Hi! I'm Debbi Mack, the New York Times bestselling author of the Sam McRae mystery series and other books. I'm also a screenwriter and podcast scriptwriter, albeit an unproduced one, at the time I write this.

Why I Started the Podcast and Why I Continue It

The Crime Cafe podcast is a place where crime, suspense and thriller writers are featured all the time. And when I started this podcast, the whole reason I did it was to promote other authors in this genre, as well as my own work.

What I hadn't expected was to find a way to capture current writing and publishing practices that are as much attributable to changing times as to the authors themselves.

The podcast has the potential to become a repository of essays about what crime writing is like at this moment in history. And a guide as to best practices for aspiring writers.

It took a while for me to realize that I should be capturing the knowledge I elicited from authors I interviewed in written form. As a result, I have only a few transcripts of the more than 60 episodes from Seasons Two through Four of the podcast. I hope to remedy that situation, once I've reached my initial goal of earning $50 per month of support.

With each podcast episode, I provide a transcript of the interview in a blog post and in PDF format.

What's in it for You?

First, if you're looking for crime fiction, you've come to the right place. Connecting authors to reader is what the Crime Cafe has always been about.

Second, the interviews provide a great overview of the variety you'll find among authors, in terms of writing style, philosophy, tone, subgenre, business practices, marketing, and sources of inspiration.

The interviews also provide a glimpse of writers' lives behind the scenes. They aren't simply promotional messages. In fact, they are also chronicles of the times and how authors have responded to changing market conditions. As such, they comprise an oral history of sorts.

Finally, I hope to create a set of guides for aspiring crime writers based on the wealth of advice and real-world examples of writing success I've accumulated through the podcast interviews.

This Patreon page has a community area, which would be a great place to share book recommendations, favorite covers, and other cool crime writing stuff.

I'll also continue to post drafts of any fiction works in progress, as well as selected book reviews.

Now and then, I ask for input from my patrons. I'm always open to suggestions for improving the show, including questions you have for the authors and other types of content you'd like to see.

Other Plans for the Podcast

As I create the short guides, I'll continue to share the episode transcripts, which contain career strategies and advice for aspiring writers at any stage in their careers. These books will be made available for patron download at one of the tier levels. I also plan to sell them directly and through the usual online retailers.

I hope to produce more bonus episodes, including post-interview chats with guests and book readings, once I reach a minimum $100 a month in support.

I would also love to hold Q&A sessions and other live events as another perk for patronage.

I am also working on ideas for scripted content or possibly another talk show. Whether I produce that here or as a separate podcast, I haven't quite decided. However, I'll let you, if and when I do.

Be sure to check out the patronage tiers! If you can't afford to become a patron, please feel free to pass this along to someone who might be interested. Thanks for reading, and I hope you'll consider becoming a patron.

I'll create transcripts of all the Crime Cafe interviews, organized by season.

1 of 3
Become a patron to
Unlock 299 exclusive posts
Connect via private message
Recent posts by Debbi Mack
How it works
Get started in 2 minutes