Crit Academy
is creating 5th Edition Dungeons and Dragons Content!
Select a membership level
Crit Nation Patron Member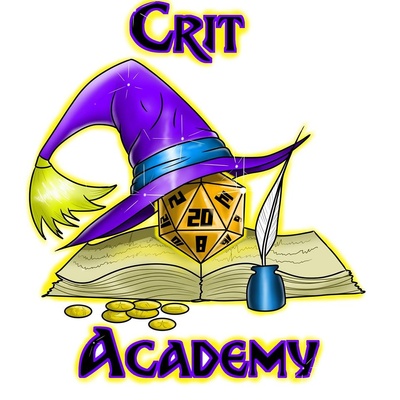 As a patron you can help support our show and become part of the Crit Nation Community!
Join our Discord Community
Access to show bloopers and outtakes
 Behind-the-scenes pics of our show and game sessions 
Includes Discord benefits
Copper: Join the Party
Help support our show and the massive amount of work that goes into producing it for you.
Story Time:  We release a short bonus episode of a game related article or discussion and give our thoughts on it.
Are you prepared to embark on a fantastic journey? Well strap in! We will run a monthly adventure with patrons who sign up on a first come first serve bases.
Custom Stat blocks for our weekly monster variants.
Includes Discord benefits
Silver: Loot the Room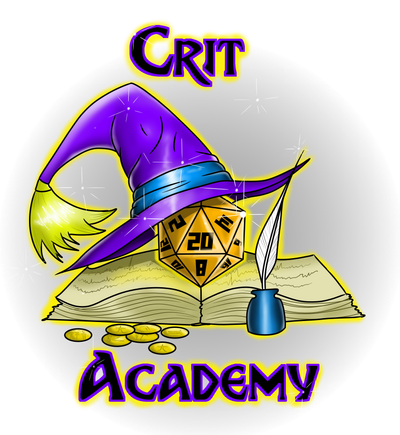 Help contribute to the production of product releases
You will receive a complimentary digital copy of all of our published "player options"
Custom Drawn Maps released Monthly
Get a sneak at our projects in the works and help us play test  the material  for publishing.
 Plus all previous rewards 
Includes Discord benefits
About
We've been very fortunate to be able to provide guidance to our heroes and produce a show that people actually enjoy, but we're never satisfied to settle where we're at. We always want to continue to grow and expand, whether it be upgrading equipment, paying for hosting, purchasing artwork or having special guests...
We don't expect or assume anyone will contribute any more to our crazy show than simply listening. We appreciate that by itself. But if you feel like contributing more, it'll all go back into creating more content for you to enjoy.
We put a massive amount of time and money into this show in the hopes to bring you wonderful content that you will want to keep coming back for. Just like with the roleplay hobby itself, our podcast requires constant investment. You can help ease the suffering of our copper vaults. When you become a Patreon member you ensure that we can continue to deliver the content you want to hear. When you become a member, you become our weapons, armor and supplies in the battle of content creation. Thank you to everyone who supports our show.

What is Crit Academy?
Our weekly Dungeons and Dragons podcast was created to provide guidance to our heroes and deliver new and reusable material for both players and DMs. We hope to inspire you with creative content that you can bring with you on your next adventure.

Our show is broken into three segments!

Let's talk about blank! Where we dedicate and entire segment to the concerns, questions or anything you have to share with us.
Main Topic! Our primary topic of discussion ranging from combat effectiveness, roleplaying and similar tips to help you learn or improve your gameplay experience!

Our Unearthed Tips & Tricks Segment! Our favorite segment where we share with you new and reusable material that you can use on your next adventure. This includes character concepts, magic items, encounter ideas, DM tips, players tips and monster variants.


$290.11 of $300
per month
If we reach this goal we will release a Flavor-of-the-month class re-flavor (like our symbiote) including professional layout and art.
3 of 5
Become a patron to
Unlock 533 exclusive posts
Connect via private message
Recent posts by Crit Academy