Crit Academy
is creating 5th Edition Dungeons and Dragons Content!
Select a membership level
Crit Nation Patron Member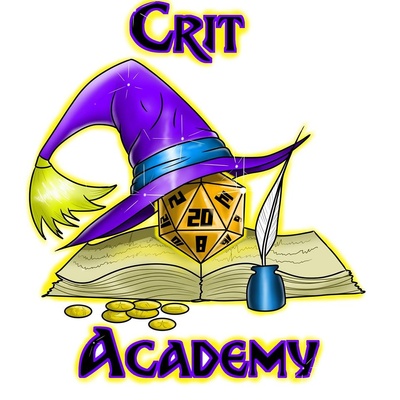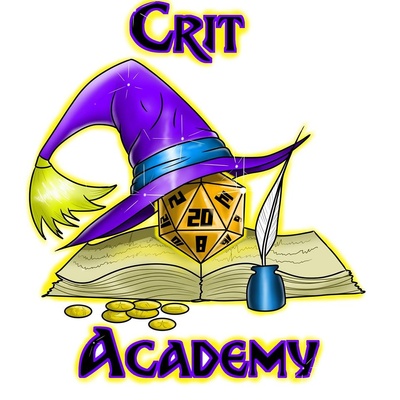 As a patron you can help support our show and become part of the Crit Nation Community!
Join our Discord Community
Participate in Play-by-post games in discord
Includes Discord benefits
Copper
Help support our show and the massive amount of work that goes into producing it for you.
Story Time:  We release a short bonus episode of a game-related article or discussion and give our thoughts on it.
Are you prepared to embark on a fantastic journey? Well, strap in! We will run a monthly adventure with patrons who sign up on a first come first serve basis.
Custom Stat blocks for our weekly monster variants.
Access our Master Archive file to easily find the resources you need. This file includes easy links to all of our Patreon content which can be easily filtered by tier.
All previous rewards
Includes Discord benefits
Silver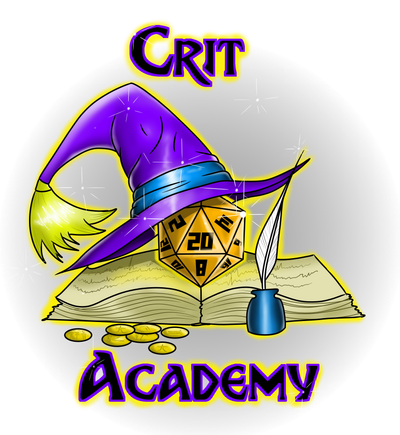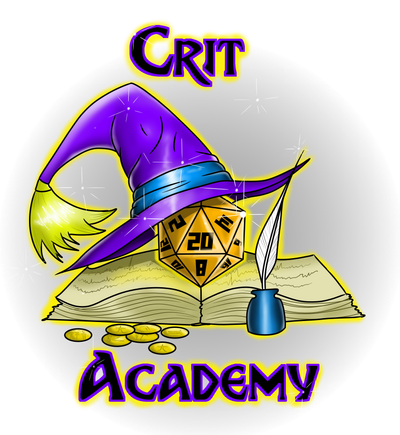 Help contribute to the production of product releases
You will receive a complimentary digital copy of all of our published "player options"
Custom Drawn Maps released Monthly
Get a sneak at our projects in the works and help us play test the material for publishing.
Access to behind the scenes videos and project streams
Join us for a LIVE monthly "ask me anything" stream. (Video to remain available for later viewing)
 Plus all previous rewards 
Includes Discord benefits
About Crit Academy
We believe you must bring your whole self to the table if you want to thrive in today's crazy world; your personality, your sense of humor, and most importantly, your heart. All of these elements inspired us to create a Dungeons and Dragons Podcast back in 2016.
In the Crit Academy podcast, we provide guidance and inspiration to both players and DMs. We achieve this through product review, inspirational ideas and concepts, and of course, open discussion. We were so lucky to find that people actually wanted to listen to us and our show has been growing and thriving for 4 years now. In 2019 We expanded our show by launching as a Livestream so you all could see the faces behind our sexy voices. We are now Live on
Youtube
, Facebook, and Twitch every Sunday.
We have come a long way in the last 4 years. While we started out as a podcast, we have now become a successful publisher of D&D content as well. Interviews with some of the RPG industry's most popular content creators inspired us to begin creating supplements with our first release back in 2018. We've since released nearly 20 products and have just completed our first successful Kickstarter campaign.
Our Patreon page has given us the opportunity to expand on our content creation by releasing new and exciting content every month. Our Patrons help us to create and cultivate new ideas and projects for the greatest tabletop roleplaying game. Each month we release adventures, maps, monsters, class options, and now even a NEW monthly digital magazine with all of our unearthed tips and tricks from our weekly podcasts. We are always looking for ways to bring new and creative content to our patrons and the more support we have gained the more we are able to invest back into the products we create. We can't wait to discover all of the wonderful new ideas that our Patrons inspire us to bring to life.
The endless dungeon. We will create a living dungeon consisting of endless floors. On each floor, there can be large cities, small villages, forests, caverns, trapped rooms, hazardous terrain, and more. Only one stairway links each floor to another, and the stairways exist beyond the boss room of each floor. Large cities may contain teleportation circles to transport you to each unlocked floor. New and more challenging floors will be added regularly.
3 of 5
Become a patron to
Unlock 677 exclusive posts
Connect via private message
Recent posts by Crit Academy
How it works
Get started in 2 minutes