Hello! Welcome to my Patreon Page! Some of you may have met me at a comic convention. I have been haunting Artist Alleys for over a decade. During that time I have worked on a variety of projects including comics and magic books, and have managed to make a living as a freelance artist. Much of my artwork is filled with pop culture old and new. I also have a fondness for puzzles and like to hide things in my work. Check out 
My Portfolio
!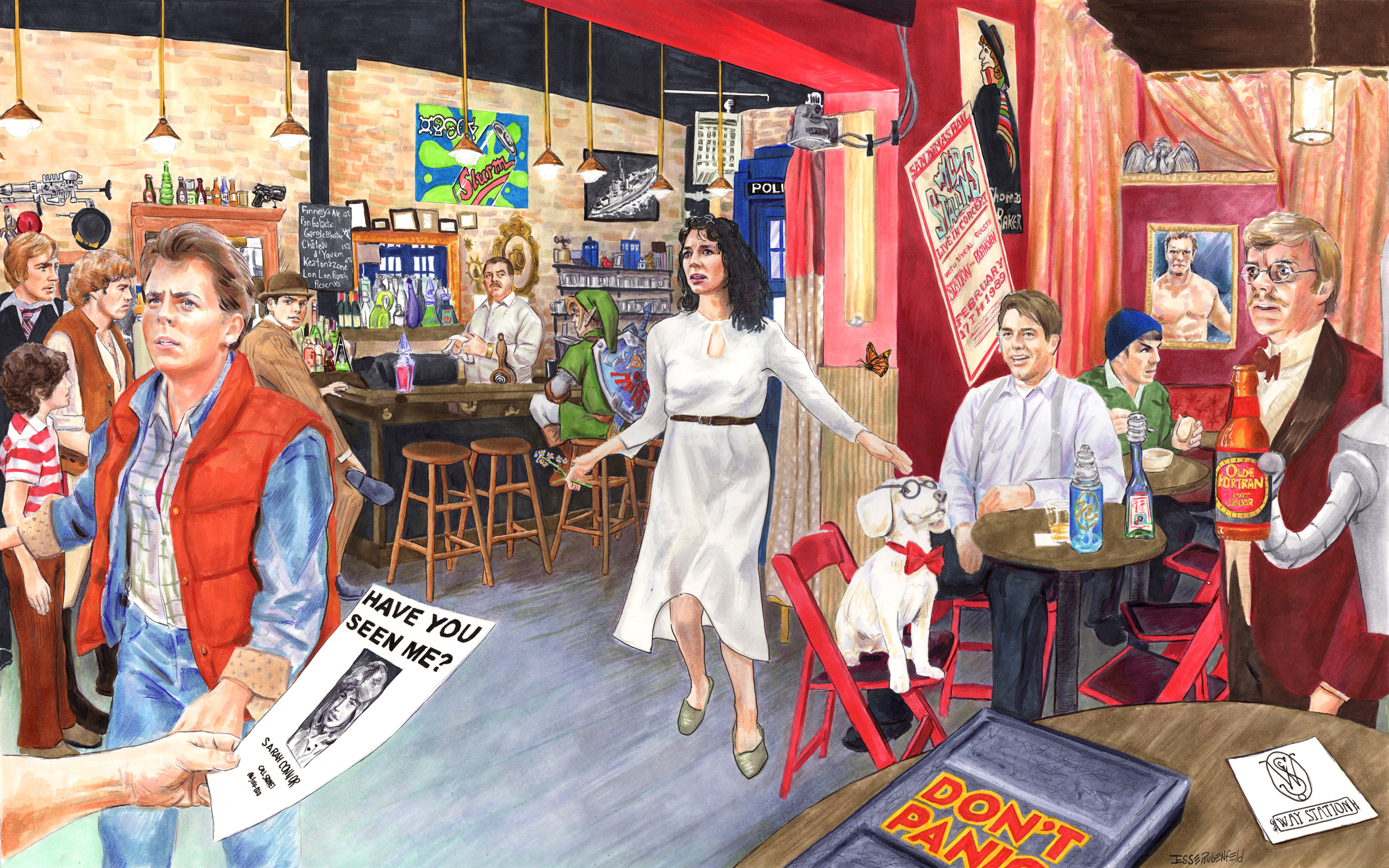 When I am working on artwork, I stream a top down view of my drawing table for folks to watch. I have been  working primarily with Copic markers, but I have been known to use watercolors or other media on occasion. Here's an example of one of those streams.
I still plan on streaming as I create some of my art for all to see. However, if you decide to subscribe I plan on sharing some artwork and videos for Patreon subscribers only.
As a Subscriber you will get the following perks:

Access to the Subscriber-only Discord server, where I will chat during all of my art streams, and
Exclusive Mini-painting videos, and the ability to vote on the subject of future mini-paintings.


If you feel like you want to become more than a subscriber I have a Patron lever tier of rewards that includes all of the subscriber level rewards as well as...
PDF downloads of my comic Into the Dust and other short comic stories
Actual artwork! An annual drawing/painting of whatever you would like (Bigger subscription amount? Larger artwork! Check out the rewards section to learn more)
As my subscribers continue to grow I plan on adding more perks including more two-fisted warm-up drawing videos, tutorials, and more! Drawing with both of my hands at once really loosens me up when I'm getting started with my work day....
Thanks to all of my fans and followers for their continued support!