Crosstec
is creating great stuff for your blog and website
Select a membership level
Hero Patron
Limited (0 remaining)
Heros get access to
BreezingForms Pro
Professional support in our forums
Early access to BreezingForms 2 (as soon as available)
Mega Patron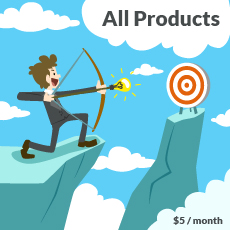 Mega Patrons get access to
BreezingForms Pro
BreezingCommerce Pro
AnalyticsAnyway
All of our Joomla! Templates
Professional support in our support forums
Exclusive early access to new products like BreezingForms 2 (as soon as available)
Instructions on how to receive your reward are available in our thank you message, right after you pledged the first time.
About Crosstec
Hi,
Patreon is a crowd funding page that helps you to back your favourite project with a small monthly amount and get immediate rewards in return. At Crosstec's Patreon page, you may become a patron and get rewards like
instant download access to Crosstec's products
, professional support and exclusive access to content (think of tailored how-to videos).
Since 2009 we are successfully serving tens of thousands of people with our awesome and innovative web form builder 
BreezingForms
for Joomla and WordPress. Since then we created even more stunning major solutions such as 
ContentBuilder
, 
BreezingCommerce
and a whole bunch of successful Joomla! website templates.
Last but not least, we are providing outstanding support that goes far beyond one-liners, taking the extra mile to help you to get your things done.
We are currently developing
BreezingForms 2 from scratch
, which will be an even more innovative and outstanding form builder.
The plan is to deliver a high quality product that you can throw any requirement at - across multiple platforms!
It was always our stance - and still is - to provide as much as free software and support services as possible...and we are happy to successfully keeping up with this.
At Crosstec, you can literally get everything for free (even pro support) and get some paid extras if you decide you need them.
However, as you can imagine, this approach is very time-consuming, to say at least. 
Or in other words: Our daily workload is so high that we can just keep up with it (that's a good thing!), but on the other hand, it holds us back to create great new stuff and return it back to our community.
Sure, we could raise prices, cancel free downloads and free pro support but this is not the path we want to go. We simply need more room for creativity besides the everyday tasks.
With help from you
and Patreon, we would like to accelerate and move things forward in a different way:
Developing BreezingForms 2, BreezingCommerce and ContentBuilder. Each multi-platform (WordPress, Joomla!, Standalone)
Keeping up with the development of our current products and pro support, adding new features constantly
Moving over to an entirely funding based approach in the long-run
If you feel you want to help us reaching these goals, then you might want to pledge a really small monthly amount to make it happen.
The great thing is, if you pledge, you already get a high-value reward:


Hero Patrons get download access to BreezingForms Pro
Mega Patrons get download access to all of our products and professional support!
This means you do not need to wait until goals are reached, you can dive-in right away and once the monthly goals are reached, we are able to accelerate development. Once done, you have all the good new stuff on top of that!
We hope our idea is something you would like to support. We however are already happy to support you!
Instructions on how to receive your reward are available in our thank you message, right after you pledged the first time.
Best Regards,
Your Crosstec Team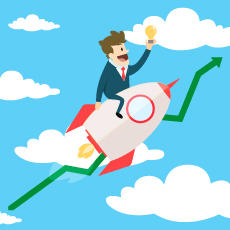 At this goal we can...

constantly add new features to existing products
provide professional support 
get rid of paid memberships entirely
1 of 2
By becoming a patron, you'll instantly unlock access to 2 exclusive posts
By becoming a patron, you'll instantly unlock access to 2 exclusive posts
How it works
Get started in 2 minutes