cryptocandor
is creating Crypto Content
Select a membership level
Support for CryptoCandor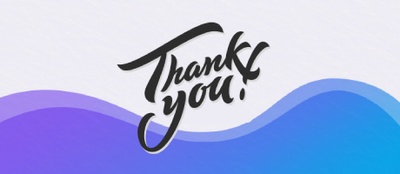 Every single donation is extremely appreciated and put towards strengthening the channel. I created CryptoCandor with a goal to teach people while teaching myself. By donating even just one dollar, you're helping to support my weekly research and production of vlogs. I cannot say thank you enough!
You'll also receive access to the Patreon-Only chat in the CryptoCandor discord server!
Includes Discord benefits
Is there a certain project you love and but would like some more coverage on it or perhaps help understanding it? By participating in this tier you can send me video requests and your coin/project will be prioritized on my list upcoming vlogs.  
You'll also receive access to the Patreon-Only chat in the CryptoCandor discord server! 
(Before donating, read the disclaimer!)
Includes Discord benefits
Additional Content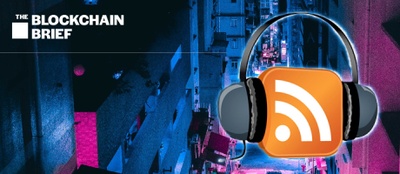 Some of you had asked if the audio files, and other content related to my vlogs could be accessed separately. I setup this tier so my audio can be streamed like a podcast.
Not only that but you'll receieve a complitementary subscription to The Blockchain Brief newsletter.  The Blockchain Brief is a publication focused on providing exclusive insight, analysis, and media coverage on current trends, projects, and news in the blockchain and crypto space from top experts in the industry.  
You'll also receive access to the Patreon-Only chat in the CryptoCandor discord server!  
(Before donating, read the disclaimer!)
Includes Discord benefits
About
Welcome everyone, my name is Alex and I'm the creator of CryptoCandor.
I started the channel as a way for me to focus my energy on projects I felt were worthy of being talked about. When I got into cryptocurrencies a year ago I found myself constantly saying, "I need to read up on that" or, "I'll do more research on that later." Of course life gets busy and the end result was I didn't often have the free time I needed, and when I did I found most projects were so dense and technical I couldn't get very far!
 
As a resolution I decided to make the channel and focus on one project a week. This would require me to sit down and do some serious research so that I would be knowledgeable enough to discuss it on my YouTube. I also wanted to make a resource for people who are getting involved in crypto for the very first time, or looking for a solid project overview without being overwhelmed by loads of technical jargon like I was when I first started this journey. I have been blown away by the amazing support from everyone and how welcoming the community has been. I want to thank everyone for contributing to what has quickly become a very successful crypto vlog!.

A friend recommended I make a Patreon, so here I am. I never started this channel with the intention of earning money; but contributions to my work would certainly help me have more free time for research. When the community donates they help keep the content flowing on my channel and would help me eventually expand the amount of research and topics I can include to offer everyone.


Thanks for checking out my Patreon page, and I hope you'll consider supporting the channel! Never forget - if all else fails, HODL!

Follow me:
Youtube: http://youtube.com/cryptocandor
Twitter: https://twitter.com/cryptocandor
Steemit: https://steemit.com/@cryptocandor
Instagram: https://www.instagram.com/cryptocandor
Twitch: https://www.twitch.tv/cryptocandor

DISCLAIMER:
The information provided is not to be considered as a recommendation to buy or invest in certain assets or currencies and is provided solely as an educational and information resource to help traders make their own decisions. Past performance is no guarantee of future success.
It is important to note that no system or methodology has ever been developed that can guarantee profits or ensure freedom from losses. No representation or implication is being made that using the attached material will guarantee profits or ensures freedom from losses.
CryptoCandor shall not be liable to the participant for any damages, claims, expenses or losses of any kind (whether direct or indirect) suffered by the participant arising from or in connection with the information obtained this website or directly from the website owner.

All donations made to this Patreon are not for financial advice and are simply to support the creation of content for this community.
$7.08 of $5,000
per month
At this level, I can focus on the channel full time and no longer work a full time job outside of crypto. Obviously this is a lofty goal but who knows what the future holds. 
1 of 1
Become a patron to
Unlock 134 exclusive posts
Connect via private message
Recent posts by cryptocandor