Crypto Love
is creating a crypto community!!!
Select a membership level
Bitcoin Rich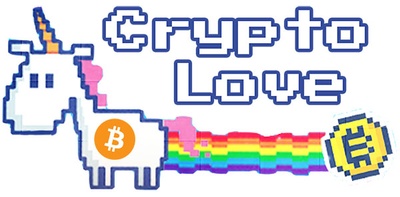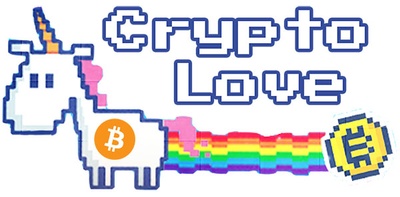 Access to the super, top-secret Discord server!
Access to behind-the-scenes footage and Patreon Exclusive videos!
Access to 20% discount on all crypto-love.myshopify.com purchases!
Includes Discord benefits
About Crypto Love
Boom Shakalaka!!!
Whats up guys?  Welcome to the Crypto Love Patreon page! This is an idea of how we can create a fun, interactive bitcoin and cryptocurrency community outside of YouTube.  Maybe you want my personal opinion on something, or you want your name in Crypto Love videos, or you just want to spend time with actual Crypto Love fans instead of the trolls on YouTube and Twitter.  Let's grow this into a vibrant community where we can focus on giving you content you want in return for your support of the channel.  Please join the highest tier that supports your interest and welcome to the community!
Before you leave this page, make sure you select one of the tiers to help support Crypto Love!
Once you're a patron, send me a message letting me know why you joined and what you would like to get from being part of this community.
If, for some reason, you do not become a patron, please let me know why and what I could do to gain your patronage.
Welcome! I'm a veterinarian, real estate investor, and entrepreneur in the online creator world. I make YouTube videos about everything related to bitcoin and cryptocurrency. I've released 500+ videos on YouTube since 2017, and I make a living as an independent artist thanks to the community of Crypto Lovers here on Patreon. Here's an example of one of my recent popular YouTube videos:

HOW PATREON WORKS
I believe in the patronage model with all my heart, and I'm honored that you would want to join the Crypto Love community on Patreon! Please consider supporting a few dollars (or more!) per month! My promise to you is that I will continue to bring you nothing but the absolute best production and quality work.
For about 25 cents per day, you can support Crypto Love YouTube channel! WHERE YOUR MONEY GOES
Your support makes it possible for me to work with many talented people, and allows me to focus on making great videos for YOU and constantly raising the bar! Making a living as a solo YouTuber is VERY time consuming and expensive if you want to be able to work with the best in the industry.
AWESOME REWARDS

$20/month Bitcoin Rich

Your name in every new video on Crypto Love's YouTube Channel!
Access to the super, top-secret Discord server!
Access to behind-the-scenes footage and Patreon Exclusive videos!
Access to 20% discount on all crypto-love.myshopify.com purchases!
THANK YOU!!!COMMON QUESTIONSDo I have to pay in US Dollars?
NO - Pay in any currency! As this is a US-based website, everything is written in Dollars, but you can use any currency and it will be automatically converted.


How many videos will you release a month?
I release videos 1-2 times weekly on my YouTube channel which you are helping to support.  However, exclusively for you Patreon supporters, I plan to have twice monthly private livestreams only available to you and additionally create 1 Patreon Exclusive video per month based on your requests.


I don't have much money, can I still become a Patron?
Yes, please only sign up to donate what you can easily afford. Even $5 per month adds up, and is greatly appreciated! :)


Can I stop donating in the future if I can't afford it?
Yes, of course! You can log in to change or cancel your pledge whenever you want.


I'm still confused. Can you help me?
Absolutely! If you have questions about using Patreon or encounter any problems with the signup process, the Patreon support team is really friendly and helpful! You can send them a message by
clicking here
.
Become a patron to
Unlock 28 exclusive posts
Connect via private message
Recent posts by Crypto Love
How it works
Get started in 2 minutes