Steven Csorba
Creating paintings & photography
Select a membership level
Become A Patron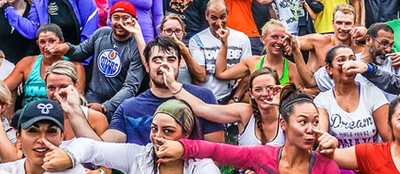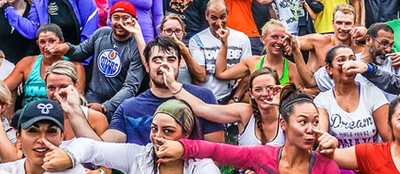 Unlock exclusive content and join my community of patrons. Thank you!
Includes
Access to patron-only content
Connect with other patrons
Exclusive Invitation to the Art Benefit Show
Patron-only polls
Early Access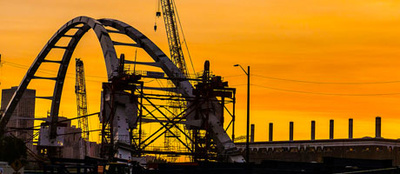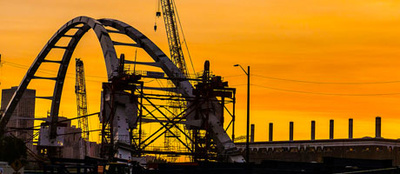 You'll be the first to see any of my new art - plus we'll cruise around the city and to events and take shots (photographs silly) together. 
Includes
All previous rewards
Exclusive Invitation to Photoshoot Walks
See my latest work before anyone else!
Community Building e-Book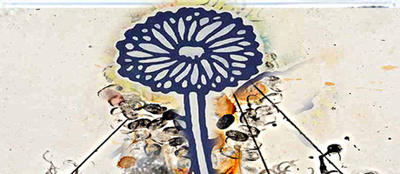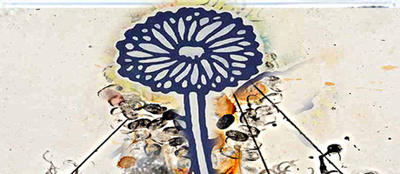 Access to the community building "best of my photography" monthly e-Book. Plus behind the scenes videos and blogs on new art, how I make art including exclusive works in progress views.
Includes
All previous rewards
Behind-the-scenes art and videos
Exclusive access to monthly e-book
About Steven Csorba

Short and Sweet
Everyone has a story to tell, here's mine.
I got sick with cancer and made art as part my therapy to deal with pain and gory stuff. It was a long process (over 9 years) to get well again. I was lucky though because I was able to beat cancer and use my art and healing time to help others, which also helped to make me strong again.
Oh – I made a lot of art and can't stop, I'm totally addicted to it. And now I've got 100's of cool digitally remixed paintings (based on my real paintings) plus 1,000's of amazing photos of people celebrating community, connection and joy in every way imaginable.
www.yegjoy.com
Link to CTV Joy video

I also get asked to donate photoshoots for charities and community building events frequently, but can't commit to donating more than the 2–3 shoots that I love doing each week right now. It would be a dream job to donate more shoots so more charities, festivals, fund-raising sporting events can better tell their story and celebrate those who volunteer and help.
Free The Art!
Patreon is an easy way for people to help me to support more charities with my photography and "free" all of the art that is trapped in my laptop (see
www.csorba.art
) I love to share my art, it's yours, it's everybody's and that's how I like it.
But I need art supplies, paints, brushes, studio time, photography and editing time, more camera gear and other stuff so we can:
Provide More Community Photos. Increase the number of community building photoshoots I do so we can capture all the amazing stuff going on in Edmonton and around the world.
Design a New Monthly eBook (and blog) of the best photos shot every month. These monthly ebooks will be consolidated into a semi-annual hardcopy keepsake book that anyone can use (i.e. our city, our province, businesses, wellness industry, schools, etc) to help promote the unique spirit of "joy" we all experience when we build community.
Make New Original Paintings. Really cool pop-art made with found recycled objects like crushed beer cans, bubblewrap and other stuff.
Art Show Benefit: We'll showcase all of the new original paintings plus print and frame a selection of the top 20 photographs for an

Art Show Benefit

and do this every 4 months. Proceeds from this show will go to support my two favourite charities, iHuman and Wellspring, as well as to help young, talented, up and coming artists.
Plastering Ginormous Images of Joy across our cityscape for everyone to feast on.
Patreon is super cool because it can empower everybody to help make all of the above happen through small monthly re-occurring contributions of $2, $3, $5, $10 (or even $20 or more) per month. The power of crowdsourcing can now be used to support creativity, which in turn can help all us do good for others in need. And there's awesome rewards if you decide to become a part of this amazing community.

Art Patronage
I love people and appreciate everyone who constantly encourages me to make art; you're smart, kind, supportive, builders of community and I believe you trust that I will always go over the top when it comes to making art and celebrating life. You also know I love to share my art, it's yours, it's everybody's and that's how I like it.
But to do this I need support, true patronage. A community of people with an abundance of vision and belief that art and creativity matters. Those willing to be the driving engine to help pay for stuff: studio costs, paints and brushes, cameras and lenses, design and editing time, software, printers, acrylic mediums, ink, paper, hard-drives and let's not forget coffee!
Stuff. I need a budget. The more budget I have, the more fun crazy shit we can do.
Art will bring us together and together we can do good.
Once we hit and maintain our $9,400 monthly goal, we'll do the Art Show Benefit every 4 months that I mentioned above. It'll be like a quarterly review to
see
all the amazing shit we're doing to make community stronger and people more enlightened by their accomplishments.
A big fun show to celebrate. To reflect. The help others. To inspire.
$82.96 of $2,000
per month
Monthly e-book
To cover my time needed to design, write and publish a monthly 24 page e-book celebrating community building, joy in everything and the urban landscape. This also includes the need to archive, curate and select the top 25 images from over 3,000 photographs I typically shoot/edit every month.

Eventually, I'd like to provide an online voting method so all of you can help select the top 25 images monthly. 

These e-book themes will expand to include other subjects, cities and regions. 


1 of 4
By becoming a patron, you'll instantly unlock access to 5 exclusive posts
By becoming a patron, you'll instantly unlock access to 5 exclusive posts
Recent posts by Steven Csorba
How it works
Get started in 2 minutes