Chrissy Stroop
is creating a blog, commentary, journalism, and advocacy
Select a membership level
Supporter
If you support me at $5 per month or more, you'll receive an occasional newsletter with the inside "Stroop scoop" via e-mail. Sometimes these come with bonus content!
Fan
As a "fan," you'll get both my occasional "Stroop scoop" newsletter and a magnet from my CafePress shop featuring the slogan "Ask me about my pluralist agenda" and "NotYourMissionField.com" (that url redirects to cstroop.com). If you prefer, you may request a magnet featuring "#EmptyThePews" instead. 
Super Fan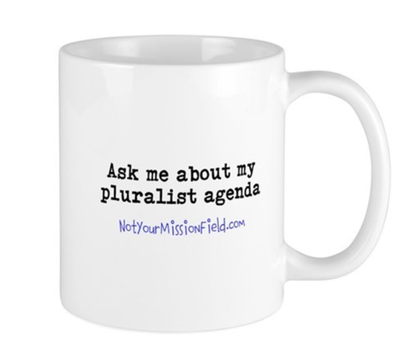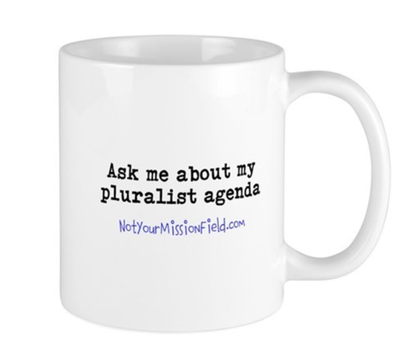 As a "super fan," you'll receive a Not Your Mission Field coffee mug (#EmptyThePews available upon request) in addition to receiving the "Stroop scoop" occasional newsletter.
About Chrissy Stroop
Hi, I'm Chrissy!
Thanks for your interest in my work!
If you've found your way here, you may know me as a
Twitter personality
and
blogger
, or you may have Googled me after coming across my name in in
The New York Times
,
Newsweek
,
The Economist
,
AP
,
ThinkProgress
,
Business Insider
,
The New Republic
,
Politico
,
The Guardian
,
Daily Kos
, or
Right Wing Watch
.
I get mentioned and quoted in outlets like those by virtue of being both a Russian area studies and foreign policy expert--Stanford Ph.D. in modern Russian history, 2012--and a visible ex-evangelical speaking out in opposition to right-wing Christian abuse and extremism. I've helped to shift the needle on our national conversation around evangelicalism as the troublemaking creator of viral hashtags including
#EmptyThePews
,
#ChristianAltFacts
, and
#ExposeChristianSchools
.
My own work has appeared in
Foreign Policy
,
Playboy
,
Religion Dispatches
,
Dame Magazine
,
The Conversationalist
,
Political Research Associates
(see also this
feature article
on Christian colleges and LGBTQ issues not listed on my PRA author page),
Eurasianet
, and elsewhere. I'm also the co-editor (with
Lauren O'Neal
) of an anthology of personal essays by a diverse group of former conservative Christians,
Empty the Pews: Stories of Leaving the Church,
which comes out on Dec 1., 2019, and is
available for preorder
now!
My blog,
Not Your Mission Field
, mostly deals with aspects of evangelical authoritarianism, and features a number of essays in which I draw on both data and scholarship, and my own experience, which makes for an engaging and informative approach. My public profile has grown since the 2016 election, when many Americans discovered an urgent need to understand both Russia and the U.S. Christian Right.
My work speaks not only to both Putinist Russia and homegrown Christian authoritarianism, but also to the connections between them with respect to the serious threat to human rights and democracy represented by global right-wing networks. I have strived to meet the demand for information on these topics as a public intellectual, and in summer 2018 I gave up searching for a traditional, tenure-track academic job in order to work full-time as a writer, blogger, commentator, advocate, and public speaker. I now focus primarily on the Christian Right, though there are times when I still draw on my Russian expertise.
As there are no ads on my website, which also features an annotated
list of resources
for those who have left fundamentalist religion or are considering doing so, and freelance writing fees do not provide enough to earn a living, I am currently able to work full-time in this capacity only thanks to financial support from my Patreon patrons! If you are able to join their ranks with a pledge of even a few dollars a month or to point others to this page, that is immensely helpful to me.
If you would like to make a one-time gift in support of my work instead of a monthly commitment, click
here
for PayPal or
here
for Cash (which allows anonymous donations). To book me as a speaker (I am always grateful for recommendations to your local university, humanist organization, progressive religious organization, etc.), you may use this
contact form
. Or you might find that some of the products featured in my
CafePress shop
, also called Not Your Mission Field, are just what you need for yourself or as a gift for just about any occasion!
With $3500 a month, I will feel confident regarding my continued ability to support myself independently and devote myself full-time to my writing, research, blogging, activism, and advocacy work.
1 of 1
Recent posts by Chrissy Stroop
How it works
Get started in 2 minutes