Select a membership level
You legends!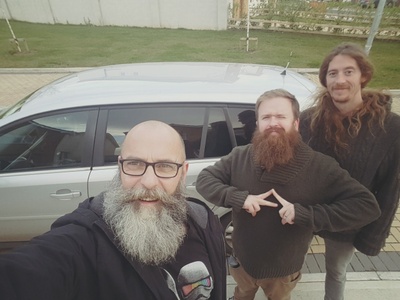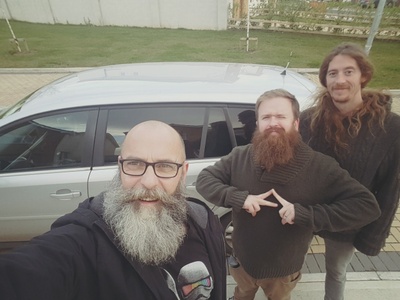 You are our grassroots people. We are and have always been grassroots and word of mouth, which is why we so often get asked why more people do not know us or why we are not more "famous" :)

We love creating music, as you know.

We have 3 albums and an EP all made locally here in the middle of Ireland in County Laois.

By becoming a member you are SERIOUSLY helping us to continue to do what we love, which is to create. We can't wait to get back on the road with our live show. We have met so many awesome people who have brought us to where we are right now. So we want to get back to you guys as soon as is possible...

In the meantime, you guys are keeping us going and we love you.
We will give you random shout outs at our live feed shows and on our social media. If you prefer we didn't randomly shout out your name please let us know.

Thank you.
Go raibh maith agat.

John, Ros & Shane

You are helping us you legends!

Behind-the-scenes content
The cua Machine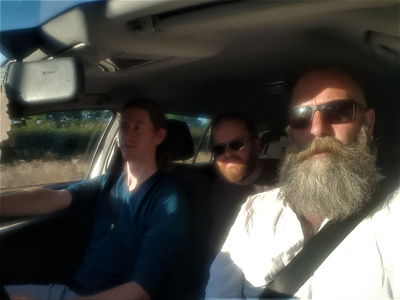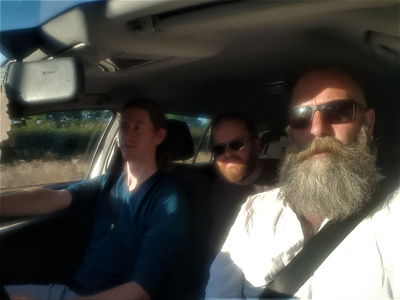 Here we will post images and videos from behind the scenes.
We will post images and videos of us doing pretty much anything from travelling and performing on tour, in studio, our rehearsals, interesting venues we have played, setting up our live feed concerts (not a stressful time at all), maybe even just us mucking about singing the rattlin' bog.

Why not throw us a suggestion?

You people are really helping with the nuts and bolts of the cua machine... and maybe even the wiring and plumbing too.
You are helping us maintain our instruments and equipment so we can keep our output at as high a level as possible and for this we are truly grateful.

Go raibh míle maith agat,
A thousand thanks,

Shane, Ros & John


You are helping us you legends!

Behind-the-scenes content
About cua
cua
have just released their new album, In Flight Off The Islands following hot on the footsteps of 2017's epic Songs Of The Hollow, again to critical acclaim.
John Davidson, Shane Booth & Ros O'Meara bring together dynamic and contrasting instrumentation and vocal arrangements. The group have an expansive acoustic soundtrack blending guitars, fiddle, bouzouki, percussion and 3 part harmony arrangements to create a world music folk styling that the group call Atlantean. Soaring melody lines, dirgy, intense a capella vocals and complex rhythmic structures will have the blood pumping through even the coldest of auditoriums. The cua live experience has been compared to the melodic intricacies of Planxty combined with the harmony skills of Crosby, Stills and Nash.

In the last couple of years cua have played 3 UK tours, two sold out shows at Celtic Connections, released two 15-track albums and most recently closed out Seán Rocks' Arena outside broadcast live from Dublin Castle and last week a sold out show at The Pepper Canister Church as part of Templebar Tradfest.

cua truly pride themselves on their diversity, with subtle nods to many genres, whilst keeping a folk, world, roots and traditional line throughout. All members are multi-instrumentalists and are inspired by many aspects of the musical spectrum including roots, blues, gospel, jazz fusion, traditional, bluegrass and more. Their approach to music is inspired by the history, landscape and peoples of the Atlantic areas.

cua have been recognised on a european and national level following their first two successful studio releases and are receiving national and local radio airplay in Scotland, England, Ireland, America, France, Holland, Italy, Denmark, Switzerland, Germany and the US. The group have shared the bill with Andy Irvine, The Furey's, Hazel O'Connor, Paddy Casey and The 4 Of Us to name but a few.

"An unclassifiable band that weave together different musics into something that is their own, crackling with life, energy and spark."

Marc Higgins - Fatea Records

By becoming a patron, you'll instantly unlock access to 27 exclusive posts
By becoming a patron, you'll instantly unlock access to 27 exclusive posts
How it works
Get started in 2 minutes