Cubatono
is creating Cuban Music on Digital Platforms
Select a membership level
Un Chupito: Exclusive Content
Access to our Patreon Activity Feed where we will be posting special behind the scenes music, photos, and videos. 
Patrón Especial: Access New Music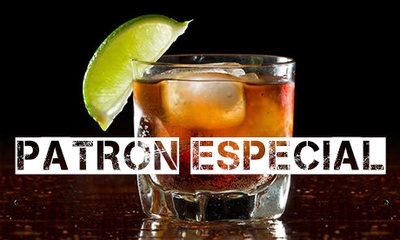 Exclusive direct link to single downloads of new music from our artist.  In addition, our artists will follow you on Instagram or Twitter! Make sure to have your handle name on your Patreon profile so we can follow you.  Plus, reward above.  
Presidente Especial: Catalogue Access to Music
Exclusive download access to all music from our artists including singles and mixtape downloads before the official release.  You will also get a 15% discount code for all merchandise. Plus, all rewards above.   
About
Cubatono is a new digital media marketing collective with independent Cuban artists in the music genres of Cubaton & Reggaeton Cubano.  We provide a marketing platforms to reach Latin music listeners around the world to create new fans who want to discover new music from the underground music scene in Havana, Cuba.  We are based in New York and have a digital studio for mastering and editing media content.
Cubaton / Reggaeton Music in Havana, Cuba
Cubaton has had a breakthrough year with a different latin fresh sound.  Infused with Cuban salsa and timbale beats, it's powerful rhythm and accompanying mambo, rumba and hip-hop dance styles (we the chill two-step the "Cuban dos pasos") distinctly breaks away from the popular genre Reggaeton from Peurto Rico.  Artist like 
Chacal
, 
Gente de Zona
, 
Jacob Forever
, 
Yomil y Dany
, 
Harryson
, and 
Chocolate MC
have been some of the most popular Cuban artists in this genre to have top charting hits on the Latin charts. The most popular songs played in nightclubs in Havana are by popular local artists like
El Negrito, Manu Manu, El Kokito
,
El Taiger
,
El Enviado
all produced by the chart topping DJ and producer
DJ Unic
.  The new generation of independent artists will become a dominant force in spreading the Cubaton sound and movement around the world with original music from the streets of Havana. Cubatono was developed to make that dream attainable to independent artists in the complicated political environment of the world and bypass economic limitations with digital platforms to spread their music. 
Our digital media activities with artists include: mastering and registering original recordings, music distribution on digital platforms, graphic art development for an artists brand, website and EPK design, music video production, media and press releases, performances, and tour scheduling and more.  
Que Bola?! (Cuban version of "What's up?") We are a collective of digital consultants from New York who fell in love with Havana, Cuba (like the Camila Cabello song), Cuban culture,  people, and the energetic party vibe of Cubaton music.  During our several trips to Cuba visiting friends and family, we've met so many talented artists who have a dedicated local following (or "Hood Celebrities"), record songs in small makeshift studios and create music videos to reach their local fans. They use whatever resources they can to spread their music by uploading to unblocked sites like YouTube/ Facebook, local "Paquete" and sharing files on Zapya / USB memory drives for local DJ's.  
You can always hear the local music mixed in with the popular international reggaeton songs blasting from 'collectivos' (local taxis), nightclubs and bars, and the home sound systems on virtually every neighborhood corner in the city of Havana.  We started hanging out at local recording studios, going to video shoots (filmed with limited equipment), and going to nightclubs with live performances where everyone knew the words.  There is so much undiscovered talent that thrives in the local scene, I created Cubatono to provide a platform to spread the reach of this music with several new artists in Havana.  
We have a artist roster that includes producers, singers, lyricists and dancer/choreographers.  The first starter project was created for the artist JOKER.  
JOKER
is a Cuban entertainer - singer, songwriter, rapper, dancer and record producer - born and raised in Havana, Cuba. With his eccentric street style and humor, he is known as "JOKER" and "Vufonazo" by the popular Cubaton music community of artists, DJs and fan-base in Havana.  Several projects for JOKER include collaborations with local music producers and production companies like CYBORG Records, Bad Boy Company Cuba, Extreme Music Studios and more.  
Known for his hard-hitting, Cubaton / Reggaeton singles like 
"Ahora Es Que Esto Empieza" featuring Moikan & F also
and latest songs 
"A Lo Mejor"
and the 
"La Ultima Vez (Cubaton Style)"
- his music creates upbeat Havana party vibe. JOKER maintains a local following with his live performances in nightclubs throughout Havana. His sound has a growing international fan base with followers on social media from all around the world who love Cuban music. Follow JOKER on 
Instagram
, 
Facebook
and 
Soundcloud
.  
Check out the rewards we will be offering soon to our Patreons which include free access to mixtape and EP releases, merchandise, original artwork and exclusive content from behind the scenes in Havana.  In the future, we will create a travel experiences for Patreons interested in personally experiencing the Cubaton music scene in Cuba - including private Salsa/Samba/Cubaton dance instruction, VIP access to parties and events, and learning experiences to discover the Afro-Latino musical traditions and cultural influences that gave birth to the Cubaton / Reggaeton Cubano sound.  
We will film and edit a music video for an artist new single, publish music on streaming platforms, and create a digital marketing plan for the video premiere.  
1 of 2