Cult Classics
is creating a film community
Select a membership level
Film Fan
Thank you for supporting Cult Classics and Cult Following! Every little bit helps us in our mission of bringing cool movies to Phoenix. From helping us license movies to screen, to helping pay for the hosting fees for our website and podcast! Thanks so much!
Movie Buff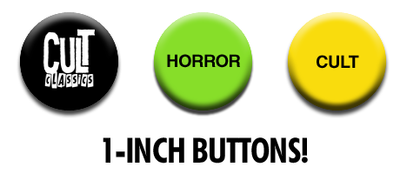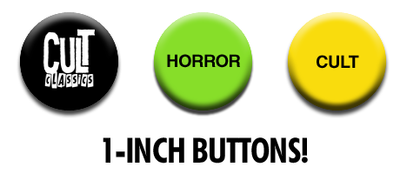 Thank you for your support! $5 a month helps us a lot toward the cost of putting on our events and producing our podcasts. Plus, every other month, we'll send you a cool 1-inch Cult Classics button to put on your hat next time you go to the movies to let people know you love cool movies and support your local cult film purveyors!
Film Patron
Thank you for your support! This level is a huge help in making Cult Classics happen! In return, every other month, you will get a 1-inch Cult Classics button along with one of our hand-illustrated classic 11x17 movie prints by artist Victor Moreno. 
About Cult Classics
Since 2011, Cult Classics has provided cult film fans and hardcore cinephiles in the Metro Phoenix area a chance to see their all-time favorite films on the big screen the way they deserve to be seen. We believe in the communal film experience; that the power of a great film lies in the way that it affects you, not only as an individual but in the memories that seeing that film in a theater creates. There's a magic in the way that the anticipation of seeing the first Batman film in 1989 was rewarded by an amazing cinematic experience provided by Tim Burton. The same way that seeing Freddy Krueger, Ghostface, or even Leatherface wield the instruments of terror on the silver screen shaped the way you looked at scary movies forever. Cult Classics provides you the opportunity to relive those memories in a real movie theater the way these films were always meant to be seen. The same feeling you want to share with your best friends, your wife, and your kids. Cult Classics is your huckleberry to make that happen. On top of that, we create awesome t-shirts, movie posters, and other unique merchandise to not only relive the nostalgia that fuels your love of film; but to make your best movie memories happen today.

For almost a decade, Cult Classics has shared our favorite movies to the Metro Phoenix area. We've screened films at The Royale in Mesa, MADCAP Theaters and Pollack Tempe Cinemas in Tempe. For almost 2 years, we've curated and hosted the genre programming at the Alamo Drafthouse Cinema in Tempe and Chandler; establishing the Terror Tuesday and Video Vortex brands in Arizona and hosting the two most successful incarnations of the yearly Dismember the Alamo film marathons. But we've missed the connection we had hosting events as Cult Classics. Couples have had their first dates and gotten engaged on the stage at Cult Classics and later married. We've had celebrities as varied as Jonah Ray, Elvira, Alex Winter, Jason Mewes, and Jennifer Rubin intro our events or participate in live Q and A appearances. Along the way, we've also built a film podcast network where we share our thoughts on new film releases and classic fare. We're happy to announce our return, but we also want to make you, the attendee, a bigger part of the community that makes Cult happen.

As you know, it's a small group of film fans that makes Cult possible. We love what we do, but it isn't easy. Finding authentic venues that dig what we do is difficult and not inexpensive. We want you to help shape our journey, through your input and support and be a part of the conversation of what Cult Classics is and what it can become. We can only do that with your support and we want to earn it. We hope to see you at Cult Classics.

This goalpost helps us cover the cost of film licensing; getting permission from the rightsholder to show a film publically and represents the bulk of our event costs, minus advertising, venue rental and cost of producing our prints and t-shirts.
1 of 1
By becoming a patron, you'll instantly unlock access to 2 exclusive posts
By becoming a patron, you'll instantly unlock access to 2 exclusive posts
Recent posts by Cult Classics
How it works
Get started in 2 minutes