nicejewboy
is creating The Undergrounds Lighter.
About nicejewboy
About:
When I started CuratedFlame in late April of 2017,  it was really because I wanted to highlight music and content that I thought was good and / or interesting. I didn't think that it would turn into a second full time job. But that's what it is now, and CuratedFlame is continuously growing and that is thanks to you my readers, my fans, my followers!

CuratedFlame has evolved into;

1. A platform to highlight / showcase producers that aren't getting the attention and credit they deserve. 
2. Showcase rappers (and other musicians) that I know will blow up.
3. A site where I try to pass on the information I learned attaining a degree in Entertainment Mangement so that people don't get taken advantage of, or make the mistakes so many others have. 

Where is this site going? What will your donation be used for?

This site really is a full time job. I spend 3 to 6 hours a day working on this site between social media, emails, research, and writing. And I like it like that, I would rather be doing this site then driving Uber. 

You see, I don't want to be like every other site that makes money from getting paid to promote music. I won't say that I don't or haven't done that, because I have. But the truth is I am creating this patreon in hopes that if you like my site and throw me some $ every now and then, I can create better content for you. 

My goal is to use the money and put it into creating more interesting content and documenting the world of rap. I want to travel and do in person interviews with producers and rappers. People have compared my site to the next Elevator or worldstarhiphop but for producers, but what I want it to eventually become is like the next Noisey or better yet the Bizarre Foods of Hip Hop. I want to travel all over documenting hip hop related movements, scenes, sub genres, rappers, producers, and more.


Thank you for taking the time to read this and thank you for supporting me!

Select a membership level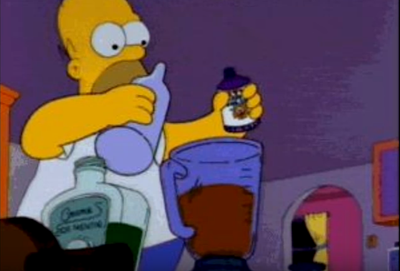 Thank You Link
Your name or brand will be listed on a page on the site listing patreon supporters. Next to or below your name (that you want listed) will be a link to whatever content you want people to potentially click on. So if you are a producer who want's to have their beatstars page linked, it would look some thing like;
Special thanks to Nicejewboy (Producer)! Check out his beats > www.beatstars.com/nicejewboy
Recent posts by nicejewboy