#CurbCovid
is creating Virtual Events, Original Content, & More Dope Things
Select a membership level
A Patron
Get added to our "Close Friends" on IG for Exclusive Content
Advance and an exclusive notice of content and GR/NFFr events
Access to the Patreon Patron page -- where all of your messages/questions will be answered!
Club Patron
Includesallpreviousmonthlybenefits and...
One Free Ticket to a monthly GR event i.e, Fête, Newark First Fridays After Party, Troop Shop (workshop), ie.
Some of the Goods
Limited (50 of 50 remaining)
We send you something special in the mail.
About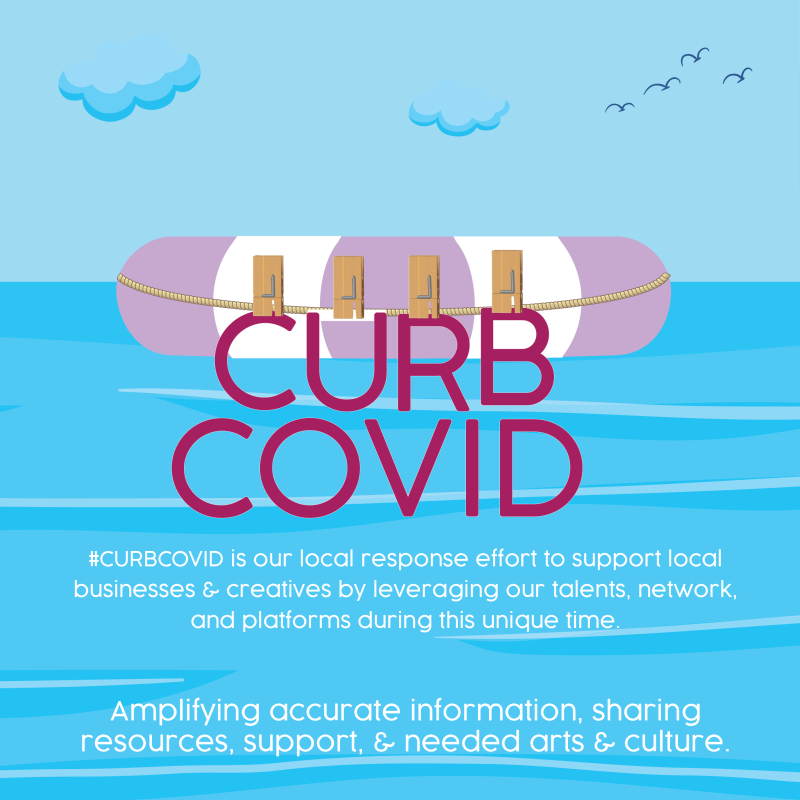 Aside from the need for food, shelter, and clothing your support is crucial to our work,
THANK YOU
!
In 2016, GalleryRetail, a prosocial creative service agency, decided to adapt the First Fridays concept for the Newark area in the summer of 2017. We're building on our flagship with bigger productions and new products. With a cross-sector collective of creatives, equally determined to not only exemplify Newark's aesthetic also curate renowned art, music, food, and culture of the global trooper,
regularly
.
Newark needs to reclaim the narrative and properly present all its talents and offerings
, more than ever:

GalleryRetail launched #CurbCovid for residents of the Greater Newark Area who are hourly wage workers, dollar van and cab drivers, domestic workers, street vendors, home health attendants, nail salon workers, hair braiders/dressers/barbers, sex workers, restaurant workers, artists, contract workers, construction workers, retail workers, daycare and child care providers, and others who lost their source of income during this crisis. We also want to support people living on fixed incomes, homeless individuals, and/or people who are food insecure who have relied on neighborhood food pantries that have shut down in this period.
#CurbCovid wants to provide an honorarium of $150, especially performing creatives, to help people provide groceries, obtain medications, take care of loved ones who may be sick, so forth, and to as many residents as possible. We will use Cash App, Venmo, or paper checks.
Our goal is to fundraise for a cycle of applicants each week and distribute funds over the weekend. The 1st cycle to apply for will begin on Friday, April 3rd and end on Friday, April 10th at 11:59 PM. The funds will be distributed on April 11th and 12th. The 2nd cycle application would start on Saturday, April 11th and end on Friday, April 17th at 11:59 PM, with the funds being distributed during Saturday, March 18th and Sunday, March 19th. Our goal is to continue to raise funds on a weekly basis as long as we can.
ACTIVATIONS —
Newark Fête
Our MONTHLY dance party is back ! And we when dance ! Come fête with us — celebrate the culture — ALL YEAR. Each Third Thursday.

More Productions
We are connecting with our partners and local businesses to continue to bring you quality experiences that mutually support the establishments and creatives.

Staple Festival
Furthermore, Newark First Fridays, May through September, we will continue to host art experiences: dozens of artisans and art & crafts vendors, musicians, and virtual performances while highlighting the local businesses, galleries, and creative spaces that are supporting our community.

We strive to continue to provide arts experiences for the community and guests to come together to celebrate, sustain & support the local economy.

Each month we aim to attract hundreds of Newarkers and guests while seeking to incubate and support dozens of artists and small businesses during this time.

CRITERIA + IMPACT —
The criteria for funding is to provide your name, address, talent/business, neighborhood, and method of payment. We have no desire to police who does and does not receive funds although we seek to develop a sustainable model to support local creatives and seek to prioritize local talent we may collaborate with or hire to perform virtually. Our aim is to not turn anyone away, as we all cope with this unprecedented global crisis. We simply urge each applicant to make an honest assessment of their access to other financial resources and think about the fact the average median income of many historically low-to-middle income African-American, Hispanic, and migrant communities of color in Newark is around or under $30K a year.
We want to raise as much money as possible:
With just $2,000/month we give 10 local artists a gig each month
$15K will allow us to provide hire 100 creatives
OR
$30K will allow us to provide honorarium funds to 200 creatives
$50K will help us to subsidize 333 of our neighbors
$100K will ensure funds for over 660 residents
To contact us with other material needs and resources people can email us at:
[email protected]
#CURBCOVID
By becoming a patron, you'll instantly unlock access to 1 exclusive post
By becoming a patron, you'll instantly unlock access to 1 exclusive post
Recent posts by #CurbCovid