Cure Dolly
is creating the keys to unlock Japanese
Select a membership level
Pink Kokeshi
Get access to my Patron-only feed. I don't do any social media in English so this is the best way to connect with me. I write a lot of extra detail on Japanese structure in comments, discussions, replies to mails etc. I will be curating the best of it in this feed. Naturally you are free to interact and ask new questions.
Blue Kokeshi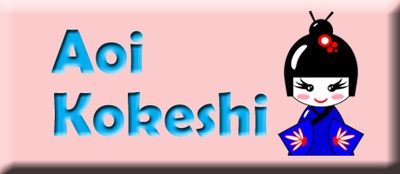 Get access to my Patron-only feed. 
Occasional surprise presents such as chapters from my work-in-progress new books and perhaps the odd blooper reel from my lessons.
Red Kokeshi
Access to my Patron-only feed. 
Occasional surprise presents.
As an angel who helps make the videos possible, you will get a credit in the information section of the video page of all videos made during your patronage.
If you wish I will make a video lesson on a subject of your choice (after the first nine months).
About
My name is Cure Dolly.
I am here to make Japanese as simple as it really is.

Because Japanese is simple.

The most frequent comments I get are:

At last, it all makes sense! Why doesn't anyone tell you this?

Whether we're talking about "conjugation", "adjectives", the particles or the simplest, most basic sentence construction, it's always the same.

But it's all so clear once you know that. Why doesn't anyone teach it?

Because English-language "Japanese grammar" is stuck in the past. It's still trying to explain Japanese grammar in terms of English grammar instead of using a far clearer, simpler system - Japanese structure itself!

So that's what I teach - because no one else is doing it.

At the moment I am doing all this on my own with virtually no money (I live at a very modest level as many dolls do).

So your support will help me to

* Improve the quality of my videos - both video and sound quality (about which I get some quite justified complaints - I have only the most rudimentary equipment).

* Work on new projects - for example, I have a Japanese-through-listening project in mind but I will need better sound equipment and I will need to hire some help.

*Most importantly, it will allow me to concentrate on this work - keep going at the rate I am now (which is very time-consuming and probably not sustainable in the long term without some income from it beyond the small amount my books bring in) and add more projects to my schedule.

Whether you support me or not, the bulk of my work will be freely available to everyone. I know what it's like to be poor and I don't ever want to put fundamental knowledge behind a paywall.

But there will be some fun and useful things for my patrons just to show my love and appreciation.
$750
-
reached!
per month
Make further technical improvements to the videos.
4 of 4
By becoming a patron, you'll instantly unlock access to 241 exclusive posts
By becoming a patron, you'll instantly unlock access to 241 exclusive posts
Recent posts by Cure Dolly