Cyanide & Happiness
is creating animated shorts.
Select a membership level
Sad Larry's Support Group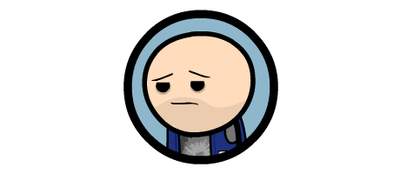 Eternal forgiveness for all ad-block related sins
Get access to our Patreon-Only Discord chat
Direct updates from the creators
Monthly AMA with a creator on Discord
Includes Discord benefits
Chip Chapley's Chipper Chaps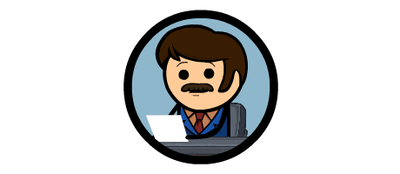 Extra video content, including side by side animatics, behind the scenes videos, voice acting and script read through, and more)
Includes Discord benefits
Ted Bear Survival Scouts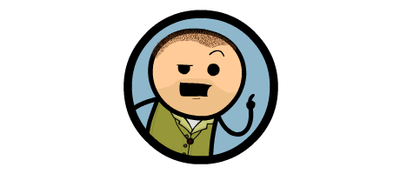 One of the C&H creators will sketch a random UMP
Behind the scenes photos, art, etc. (convention sketches, background art, character designs, etc)
Includes Discord benefits
About
Here's the deal
Cyanide & Happiness has released an animated short every Thursday for the last 5 years. A lot of you might think all of our animations are made by 3 guys in their underwear, but we actually have an entire studio of writers, animators and other artists, only some of whom wear underwear.
Long ago, the founders of C&H made the questionable decision to pay these artists in money, rather than exposure. It was a mistake, but what's done is done, and there's no turning back now.
To keep consistently producing high quality animations about high quality butts and boners, we have always relied on YouTube ad revenue. Unfortunately, many of our shorts have been demonetized for their content.
But now, thanks to Patreon and ordinary people like you, we're able to continue making terrible cartoons every week WITHOUT depending on YouTube's punishing ad algorithms!
What do I get out of it for supporting you!?
Depending on your monthly level of support ($2, $5, $10, $25, $50 or $100) you get access to all kinds of different behind the scenes content, and even YOUR NAME AND LIKENESS in the credits of the shorts!
Check out the list to the right and see what treasures await you.
Didn't you use to have some sort of unattainable goal listed to make 4 shorts a month? What happened to that?
We did, but then we decided to change up what kinds of shorts we're making, so that we can make a smaller budget go a lot further. One animation per month will be an animated podcast segment, and another will be an ongoing segment starring the world's worst newsman Chip Chapley. The other two pieces of content will be the shorts you're used to.
So we're back to making weekly stuff on YouTube, while showing you guys fun, more-than-weekly stuff over here!
Dave comes to live at your house!
4 of 4
Become a patron to
Unlock 206 exclusive posts
Connect via private message
Recent posts by Cyanide & Happiness