Daichi777
is creating awesome giantess & vore content
Select a membership level
Tiny Appreciation
Thank you for supporting me! Your donation helps towards getting assets commissioned for the games, such as voice overs and images . 
I won't ask Tsumi to change your tiny citizenship status
Includes Discord benefits
Games & Preview Downloads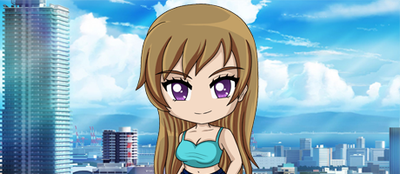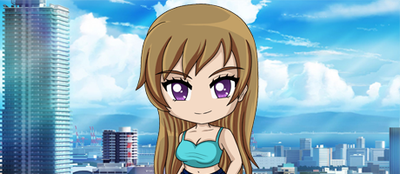 Access to any currently completed games
Access to Preview / Demo downloads of upcoming games
I won't send Kiyomi after you
If you're supporting me this much, either you love my terrible humour or I'm doing a good job. I can't tell which but probably the 1st one.  
Includes Discord benefits
I really love your humour & games!
Access to any currently completed games 
Access to Preview / Demo downloads of upcoming games
Unlock Patreon Reward Package via a code for Tsumi Umi*
I'll 'try' get Yui to watch out for you before she takes a step
Monthly Bonuses
Added to supporters sign in Tsumi Umi (unless you don't want to!)
3x conversations per month of your choice to add to a NPC**
Seriously, thank you for your support! I really wasn't expecting this but you're seriously helping in keeping me motivated. You're also really helping more assets come into the games made.
* Code is usable once, unlocks 2 extra save crystals and gives you $150k in game as an extra thank you! (Only available in Tsumi Umi v1.3+)** Lines must fit the world and NPC. Each month PM me what you'd like!
Includes Discord benefits
About Daichi777
Hi there and welcome to my Patreon!
I'm a crazy creator of giantess related games. These include: Giantess Simulator, Ascendance, PACTINY, and Tsumi Umi Sushi. I do... 'things' with RPG Maker MV that really should require an adult, and it would also probably be best not to leave me unsupervised around it too. If I'm left unsupervised then you've probably seen what happens when I can't contain my creativity (Over 3,600 hours logged in RPGMV as of 19/06/20!). I even have a voice actress that I hire who will say nearly anything that no girl would. So she's probably a little crazier than me.. but just a little!
I work full time on Patreon now and your Patreonage helps me continue development for giantess related content, helps pay for commissioned assets such as voice overs, and images. I only make content that I feel is of a high standard and I make a commitment to finish it. Looking back and feeling proud of my work is my mindset, as well as throwing a giantess right back at life when it throws lemons at you!
Other things on my Patreon include full sized versions of commissioned images at times. Essentially I aim to make a Patreon that shares not only just my games, but images (and soon to be comics) as well. My ultimate goal in the next few years is to earn enough to save and get a giantess android game made where people can roleplay with each other.
Some of my earlier games/demos such as Giantess Simulator & Ascendance will be remade as I now earn enough to be able to upgrade the assets in them and change certain things on feedback. Giantess Simulator will be remade after Ascendance due to the amount of content that will be in it. For now I work on various things while providing monthly updates for other games such as Tsumi Umi Sushi.
One thing to note is that I delete previous versions of my games, as such some links to older versions will be broken. At times I may also have to change things without warning because of issues with the design or theme.
Still not convinced by my skills or humour? Here are some FREE games & previews!
-
Giantess Simulator v0.7
(Pre-Reboot):
Click here
- Tsumi Umi Sushi (Free Version):
Click here
- PACTINY (Non-Voiced): Click here
For information on Commissions, click the below button.
$1,000
-
reached!
per month
You will get more updates/assets for that month, or the next month if it was just reached.
If this goal is reached, for each month that I am at it. I will be able to work the next month full time on content, and not need to look for a part time job or contract. 
This is the bare minimum required for me to live on and save a tiny amount.
1 of 1
Become a patron to
Unlock 40 exclusive posts
Connect via private message
Recent posts by Daichi777
How it works
Get started in 2 minutes