Daily Thunder
is creating Thunder content. Every day.
Select a membership level
Get exclusive patron-only merch
Tip jar
This is for Daily Thunder followers who want to throw in a one-time tip for the work we do, without locking in monthly perks and benefits. Make sure to enter your preferred tip amount and turn off auto-renew.
Fam
Increased access to Daily Thunder content. You love the Thunder and need more than game night to get you through the grueling work day.  In fact, you need it ready and waiting for you before you even wake up.

Shirt Shopper - YOU JUST LOST TO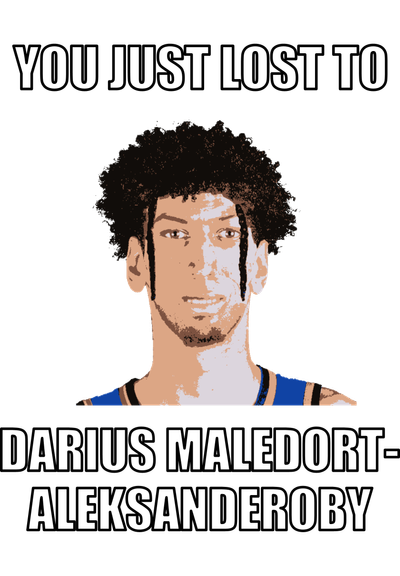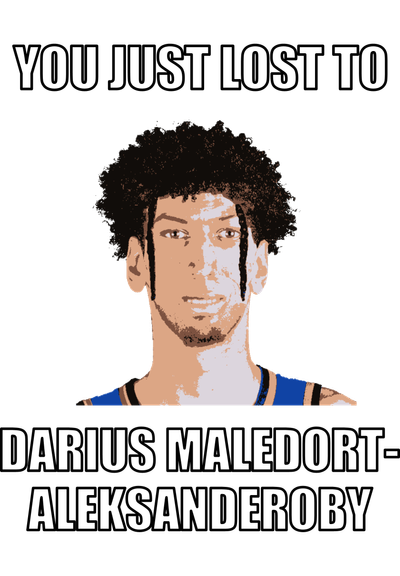 You're just here to get the shirt (the pledge price is our production cost). Perks are still included--maybe you'll stick around after you've received the goods. Shirt is shipped after your third monthly charge is made.
About Daily Thunder
Why become a Daily Thunder patron?
The Daily Thunder community, like the Thunder fanbase at large, has been fiercely loyal to the site. The readership is also hungry for the most and best content covering the team, which we are committed to delivering.
We know that A) doing so without losing money in today's media landscape is becoming more difficult and B) many of our readers want to support our work. Thus, this Patreon. To be clear, this is not a paywall requiring you to subscribe in order to enjoy Daily Thunder every day. Readers of Daily Thunder will have access to all of the same published content at the site that supporters do. But we crafted this avenue for supporters of the site to help us build our capacity and give perks to that community that felt valuable, rather than simply asking for donations.
Aside from maintaining the standard of quality you've come to expect at Daily Thunder, your support will allow us to:
Compensate writers and other contributors to the site
Keep the site clean from both intrusive ads and clickbait-y content
Plan live local events
Produce merchandise that marks you as one of the Thunder fans who "gets it"
Erect a golden statue of John outside his castle
Pay Cray's bail every few months
Okay, that last one isn't true, but you get the idea. Your support will help us support those who contribute to the site and deliver more for the reading community, with some perks to make it worth your while. Here's what you'll get for each of our tiers:
Fan Patron - $5 monthly.
You love the Thunder and need more than game night to get you through the grueling work day. In fact, you need it ready and waiting for you before you even wake up.
Receive the Weekend Edition, a rundown of the best stories, news, tweets, and shenanigans from the Thunder universe, complete with a letter from the editor
Early access to Daily Thunder podcasts and select content
Diehard - $25 monthly.
Your Thunder fandom knows no limits, and you cannot get enough of the best content/merchandise/action.
You get all of the above, plus:
Free shirt
Happy Hour pricing at all times @ Anthem Brewing Company (when conditions allow again)
Free entry to all DT Live events
All-Star - $45 monthly.
You love the Daily Thunder website almost as much as you love the Thunder basketball team. You will wear your DT swag as a badge of honor.
You get all of the Diehard perks, plus:
50% discount on all Daily Thunder merchandise
A personalized DT avatar and wallpaper
A quarterly guest appearance or named segment (your choice) on the Daily Thunder podcast
Enough to guarantee two staff writing compensation slots for the year.
2 of 2
Become a patron to
Unlock 136 exclusive posts
Connect via private message
Recent posts by Daily Thunder
How it works
Get started in 2 minutes